Clipping the Carpenter of horrorcore on 'There Existed an Addiction to Blood'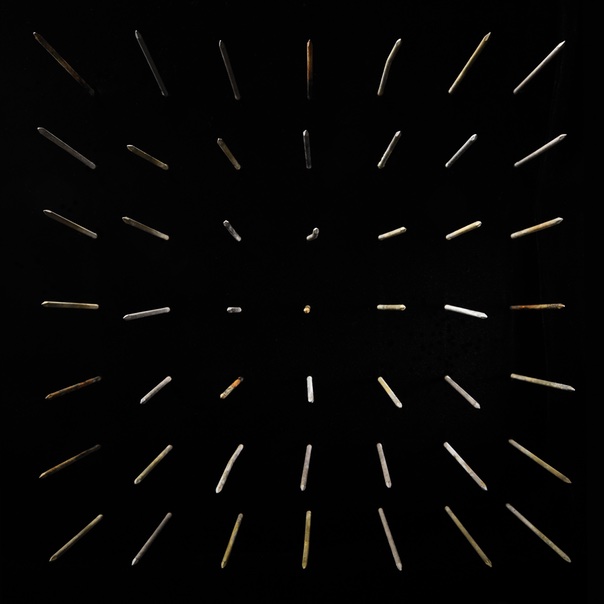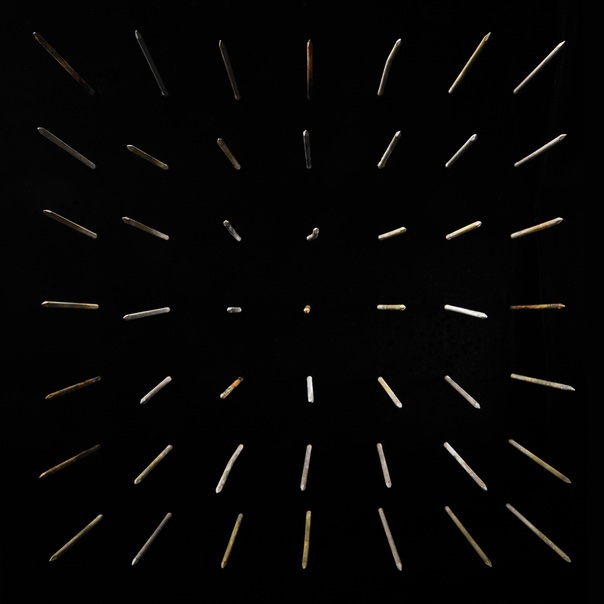 After striking gold with 2016's space odyssey Splendor & Misery, L.A. experimental hip-hop trio Clipping now takes a more sinister approach. The underground subgenre known as horrorcore is now the vocation for rapper-actor (and Broadway star) Daveed Diggs' technical, intense flow and the harsh, immersive textures of co-producers William Hutson and Jonathan Snipes. Caustic and terrifying yet infectious and atmospheric, There Existed an Addiction to Blood is to horrorcore what production company A24 is to horror cinema.
There Existed an Addiction to Blood
Clipping.
Sub-Pop Records, Oct. 18
Diggs take cues from the chilling allegories of Gravediggaz for the "Intro" lyrical barrage. As though speaking from beyond the grave through a payphone, he bears witness to the horrors created by the ignorant elite: "Demons seekin' freedom out here weaving a quilt/ And there may even be some meaning gleaming in the streets that they built." Lead single "Nothing Is Safe" lands smack in the middle of those streets—into a boarded-up room full of doomed souls.
As the rapper bridges the gap between old Tech N9ne and Ice T, his bleak and visceral perspective on a trap house raid is worthy of John Carpenter's "Escape from New York." It's a fitting comparison, considering the massive synth drones and John W. Snyder's staccato piano notes. Hutson and Snipes strike a balance between sweeping dynamics and stark beats, fleshing out a lived-in world marred by unforgiving reality. Though macabre fantasy finds its way onto deeper cuts, the album never loses this sense of grit.
The centerpiece of the album, "Blood of the Fang," samples Sam Waymon's soundtrack and Smithsonian Folkways Recordings' "Bongili Work Song" for a retelling of civil rights activism as a vampire story. It features some of Diggs' most acrobatic flows and epitomizes the essence of horrorcore at its most thought-provoking. With mind-blowing production and lyrics about undead street soldiers, Clipping has reached a new level of musical and lyrical fire. 
The nerve-racking ambiance of "He Dead" juxtaposes the police with werewolves by way of Ed Balloon's expressive baritone. Diggs follows the cat-and-mouse routine of a petty trapper and the LAPD—a losing game of mounting body counts and shattered dreams, where survival means evading the ravenous pack.
"He Dead" shares a beat-less arrangement with "Club Down," a harrowing slow-burner of seismic drones and hellish screams. Diggs spits bile upon the suspenseful instrumental, painting a haunting picture of intercity debauchery picture. It's here where the chemistry with the producers is felt the most. Even though he single-handedly dives the song's rhythm structure, Diggs still nails those sonic boom downbeats and fits in a catchy hook.
Interludes "Haunting," "Prophecy" and "Possession" thicken the album's horror movie aesthetic. Two center on demonic encounters and possession, while the other provides a meditative, crackling soundscape. They deepen the palpable aura of foreboding before the next batch of songs.
Snyder's spectral strings weave into the staggered boom-bap beat of "La Mala Ordina," on which Diggs, El Camino and Benny the Butcher pull up like Lector, Leatherface and Vorhees. Through graphic visages of murder and mutilation, the song becomes a call-out to those who act hard for clout. El Camino's suave flow provides the perfect foil for Benny the Butcher's militant diatribe. The ultra-violent sleaze-fest collapses into The Rita's two-minute harsh noise wall.
Pedestrian Deposit actually founds "Attunement" on full-blown noise music. Caustic rhythms and dissonant chimes support Diggs' despondent monologue of a man trapped in a self-destructive hellhole: "Is it possible to not get caught up/ In the thoughts about whether or not to stop before the damage done is irreversible but isn't terminal shit."
Make no mistake, cohesion pervades in Clipping's most outlandish ideas. Much of "All in Your Head" is driven by Robyn Hood's quasi-religious rants, but her off-the-hook verbiage finds a spiritual counterpart in the warm gospel timbre of Counterfeit Madison. Even the song's concluding digital crescendo of noise rock flows naturally. The electro-industrial flavors of "The Show" might sound like dystopian club music, but Clipping maintains catchiness within the extremity.
Clipping has made beats from gunshots before, but "Run for Your Life" is the first to incorporate a downtown L.A. street corner. As Christopher Fleeger's urban soundscape pans from left to right, Diggs seemingly raps to beats from passing car speakers. In contact, the song's chorus evokes the hardest Memphis rap. Both soundscapes and lyrics put you in the shoes of a drug-addled thief and a vengeful pusher. As the latter, La Chat comes off like an angel of death, while Diggs narrates the prey's attempt to escape.
The diversity at play is astounding. Each song's instrumental palette remains as unique as its storytelling. As "Story 7" juggles bouncy industrial post-punk and bass-heavy half-time beats, Diggs sings and raps about the misadventures of a lycanthropic hooker. It's too compelling to spoil, but suffice to say it beautifully balances of weird fiction and dark humor.
If you're wondering why this album clocks in at more than an hour long, look no further than 18-minute "Piano Burning." It's literally the sound of Annea Lockwood burning a piano to ash. Clipping's disregard for convention could not be more apparent here. Is it necessary? No. Can I think of another way to end the album? Also No. In a way, the patience-testing closer encapsulates what makes the album so fascinating. Clipping does as it pleases—baffling, disturbing or otherwise. 
There Existed an Addiction to Blood effectively takes horrorcore into a new creative dimension. Its journey through the darkest alleyways and most nauseating crime scenes yields yet another incredible album for industrial, noise and rap music. The only question it leaves is what subgenre the group will take on next.
Follow editor Max Heilman at Twitter.com/madmaxx1995 and Instagram.com/maxlikessound.