ALBUM REVIEW: COIN tries something new but doesn't ignore its roots on 'Dreamland'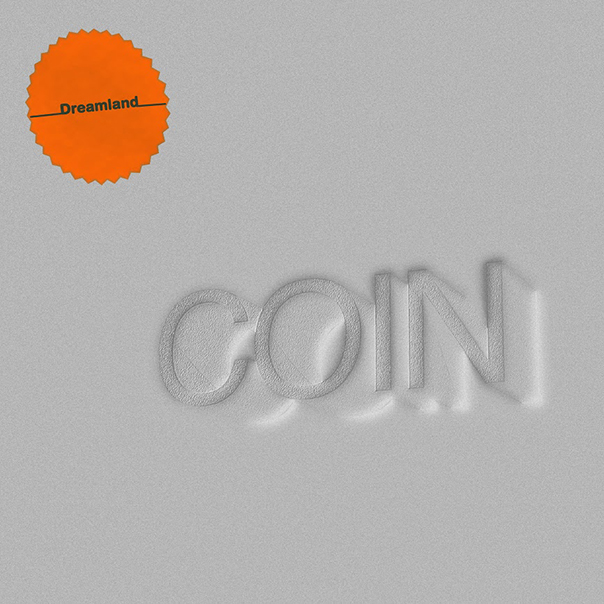 Just when you thought '80s-inspired, feel-good, pop music had been played out, Nashville's COIN has come to correct you. On third offering Dreamland, the band's first since 2017's How Will You Know If You Never Try, and the first since the departure of bassist bassist Zach Dyke, COIN experiments with synthesizers, interludes, and orchestration to create its most dynamic album yet. Throughout 14 tracks, there's a variety of sounds for everyone. The band proves it can continue to find something new to draw in new audiences while keeping fans guessing. 
Dreamland
COIN
AWAL Records, Feb. 21
Right off of the bat, COIN sonically establishes that the 1980s were a big influence on Dreamland. From opening sickly sweet love song "Into My Arms," which sounds vaguely reminiscent of A-ha's "Take On Me" in terms of instrumental makeup and tempo, the album doesn't shy away from mining the decade for inspiration. It also helps that there are a number of lyrics throughout the album that are so hyperbolic in discussing love that they could have been written by Air Supply.
Case in point: "Into My Arms" implores that "You need to get out of my head and into my arms," and even though the song talks of driving through a busy city, "Your voice is the only sound." Another standout that sports a heavy '80s influence is the-one-that-got-away ballad "Youuu," which uses more synthesizers than any track here. "Never Change" relies on less synth but brings in more uptempo snare drumming and promises that "I can't live without you."
Another thing that COIN plays with is the addition of interludes between songs. "Dreamland Sequence" is the first and it's introduced after just five songs. It's 90 seconds of echoing vocals and airy string instruments, with minimal lyrics that discuss the idea of feeling different and not knowing or understanding the cause. This first interlude precedes a batch of full-length songs focus on weightier topics than infatuation. The second and final interlude, "Heaven Hearted,"clocks in at under two minutes and features slow piano, some whispering and overlapping vocals that lead into the upbeat album closer, "Let t All Out." Neither interlude feels superfluous and both serve a purpose.
Despite trying a number of new things, COIN also returns to its indie pop roots on a number of tracks.
Bass-driven single "Crash My Car" fits the most definitively into the pop genre with the quicker pace and keyboard flourishes. The song evokes The 1975 with washes of guitar pedal effects. "Let It All Out," meanwhile, goes down a more stripped-down approach with simpler production, clean guitar and a keyboard. Toward the second half, a female-led choir hops in to carry the song home. 
The feel-good mid-tempo tune is made for slow dancing, showing some musical and lyrical vulnerability; questioning faith along the way.
While still a relatively young band, COIN doesn't shy away from trying new things and looking back to the past for inspiration. Dreamland is a cohesive and complete album that never feels repetitive or tired. 
Follow writer Piper Westrom at Twitter.com/plwestrom.