Album Review: COIN stops overthinking on 'How Will You Know If You Never Try'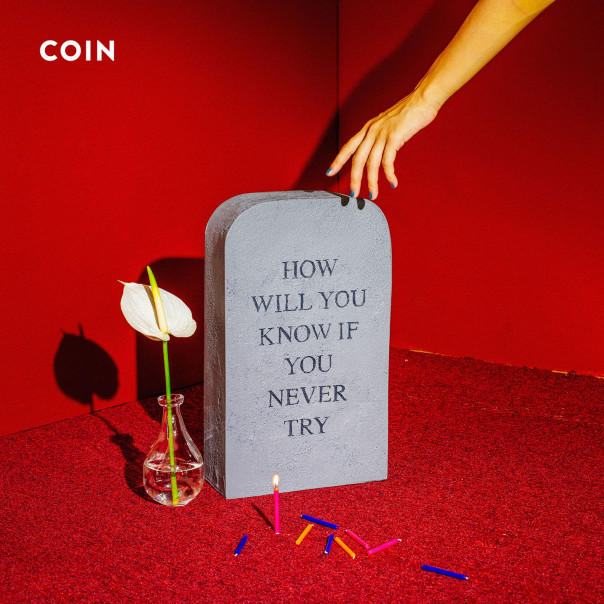 Looking for your next favorite dance band? Nashville's COIN shows with How Will You Know If You Never Try that it's a force to be reckoned with; a band whose infectious party anthems will be uttered in the same breath as those by bands like Grouplove, Passion Pit or Walk the Moon.
How Will You Know If You Never Try
COIN
April 21
This is the band's second album following a 2015 self-titled debut. The quartet was unfortunate enough to release that album during a glut that produced a handful of similar-sounding LPs. Here's hoping How Will You Know if You Never Try gets its chance to showcase the talents of the singer-keyboardist Chase Lawrence, drummer Ryan Winnen, guitarist Joe Memmel and bassist Zachary Dyke. The album "is our attempt to embrace the inevitable," frontman Chase Lawrence said. "Yeah, death creeps in closer every day, but we shouldn't fear it. Rather, it should motivate us." While the theme is heavy, the way COIN approaches it is a testament to youth.
Opening track "Don't Cry" is about living in the present. An up-tempo, driving drum beat and ringing guitar are accompanied with Lawrence's carefree lyrics:  "Let's not talk about the future/ No, tonight is just another day/ So concerned about the future/ But tomorrow's just another day."
"Talk Too Much," which was originally released as a single in May 2016, is a light-hearted earworm about finding the best moment to go in for the kiss. "You know I talk too much/ Honey, come put your lips on mine and/ Shut me up/ We could blame it all on human nature."
"Feeling" plays just like a Walk the Moon track, with an ecstatic layer of guitars layered over a funky bass groove and four-on-the-floor drumbeat. "Why don't you let go and loosen your grip/ From my fingertips," Lawrence sings.