ALBUM REVIEW: Coldplay retakes its creativity on 'Everyday Life'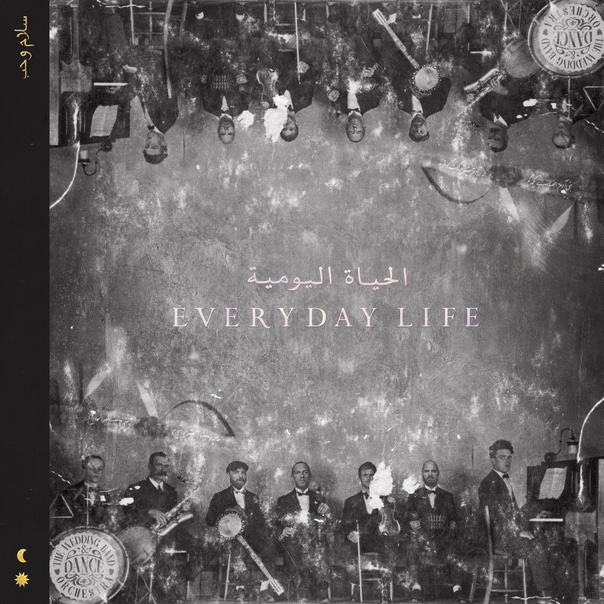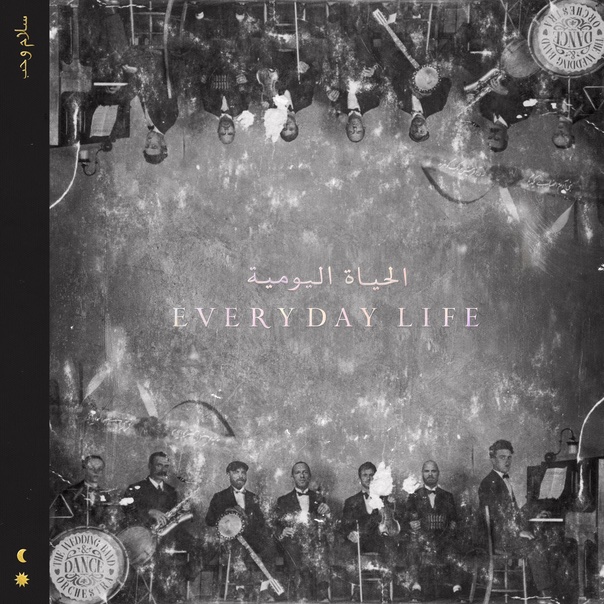 The synthetic meditations of 2014's Ghost Stories and the vibrant alt-pop anthems of 2015's Head Full of Dreams saw Coldplay ruminate on its embrace of pop music. Granted, Chris Martin and co. have always remained rock more in name than in execution. The palatable timbre and sticky hooks span from its first three albums of post-Britpop prestige to 2008's baroque landmark Viva La Vida.
Everyday Life
Coldplay
Parlophone, Nov. 22
So what's really been missing from the band's newer material is thoughtful songwriting to back up Chris Martin's unmistakable voice. Coldplay's first double LP aims to rectify this absence. Everyday Life finds Coldplay throwing both curveballs and a return to form into its most compelling body of work in 11 years.
Divided into Sunrise and Sunset, Everyday Life maintains an air of experimentation. Sunrise starts with the gorgeous strings of its title track and ends with the breathtaking choral piece "When I Need a Friend." Both tracks remain within Coldplay's melodic wheelhouse, but its sense of size is overwhelming. The former's swelling modulations embody its name, while the latter's immaculate harmonies seem to come straight out of a cathedral. Coldplay not only transcends its recent streamlined material, but tremendously expands its palette.
"Church" incorporates this contemporary classical undercurrent into more familiar territory, meriting comparisons to Takk-era Sigur Rós. Will Champion's detailed beat and Jonny Buckland's tasteful guitar leads work perfectly against the orchestration and Norah Shaqur's Middle-Eastern vocal embellishments, as does Martin's vocal performance.
The frontman is in rare form throughout the record, even when he drops into a demure range for "Trouble In Town." The moody ballad is the first hint at a more serious Coldplay. Beyond the fact that the song incorporates the first f-bomb in the band's history, lyrics like "Trouble in town/ Because they cut my brother down/ Because my sister can't wear the crown" wear their dire observations. Carried by chilling dialogue, the song's final crescendo is the perfect payoff for song's mostly minimalist approach.
For all its scope, Sunrise effortlessly strips itself down on "BrokEn" and "WOTW/POTP." Their respective forays into gospel spiritual and man-on-the-street folk remain intentional and convincing. "Broken" makes exquisite use of a seven-person choir, while "WOTW/POTP" uses inner-city field recordings to its advantage. It's all in the service of an enveloping, cohesive aura. It's why "Daddy" and "Arabesque" can contrast so starkly and work so well together.
"Daddy" deserves regard as one of Coldplay's best songs ever. Over a faint heartbeat rhythm, Martin's delicate piano chords and singing paint a heartbreaking picture of paternal absence. It's transfixing in its hopeful melancholy, just like the electrifying nu-jazz blast of "Arabesque."
Omorinmade Anikulapo-Kuti's fiery saxophone finds the perfect home in the Afro-beat punch and intense minor-key riffing. It's the closest to anger Coldplay has ever reached, as the song builds to a blaring wall of sound and Martin yelling "same fucking blood" in militant solidarity. And yet, a reverent, spiritual tone permeates these songs. Coldplay attempts to show the beauty in the world while highlighting the danger it's in.
Everyday Life strikes a balance between outward observation and inner dialogue, but the latter takes more prevalence on Sunset. "Guns" is exactly what you'd think it is: an appraisal of gun violence and the societal chaos it causes. It's also one of many passages that sound like Martin alone. Coldplay doesn't mind pouring its collective intent into one or two players, but when the band comes in, the pieces sound better than ever.
Coldplay doesn't apologize for the U2 influence on "Orphans" and "Champion Of The World," but the playing is much more vibrant than that band's recent output. It's also the perfect example of Coldplay's approach to world issues, showing how refugees want to start enjoying their lives like everyone else.
Whether it's Guy Berryman's delicious bass line on the former or the energized chorus melody of the latter, Coldplay brings rawness to match its musicality. It's why the drizzling, unison piano and guitar lines of "Eko" and the throwback soul jam "Cry Cry Cry" don't just sound like a hackneyed attempt at diversification. Both tracks are authentic, whether through serene beauty or old-world charm.
The complex guitar playing and incredible vocal range of "Old Friends" makes up for the fact that it's yet another solo piece. The album's only hiccup is "Bani Adam." Its first half compares to "Postcards From Far Away," as it displays the more technical side of Martin's piano ability, but its transition to ambient rock feels a bit awkward and underdeveloped. The idea is certainly nice, bolstered by spoken word pieces in multiple languages pushing for universal love and peace. But the structure feels disjointed compared to the flawless execution everywhere else.
After a rollercoaster ride both thematically and stylistically, closing cut "Everyday Life" brings it all full circle. As gushing orchestral ambiance finds its footing on an ethereal rim-click backbeat, Martin puts the troubles of this world into perspective. "Got to keep dancing when the lights go out," Martin's straightforward lyrics hit home within such immense sonics. But it's his final "Hallelujah" refrain that really leaves you wondering about where his heart is at this time around.
Everyday Life captures human moments, both good and bad, but the album's soundscape pushes for something deeper than every other Coldplay album. It's more than just some solid jams. It's a cinematic, overwhelming and at times awe-inspiring experience from musicians at the top of their game with ideas that need sharing.
Follow editor Max Heilman at Twitter.com/madmaxx1995 and Instagram.com/maxlikessound.