ALBUM REVIEW: Corey Taylor plays it fast and loose on eclectic 'CMFT'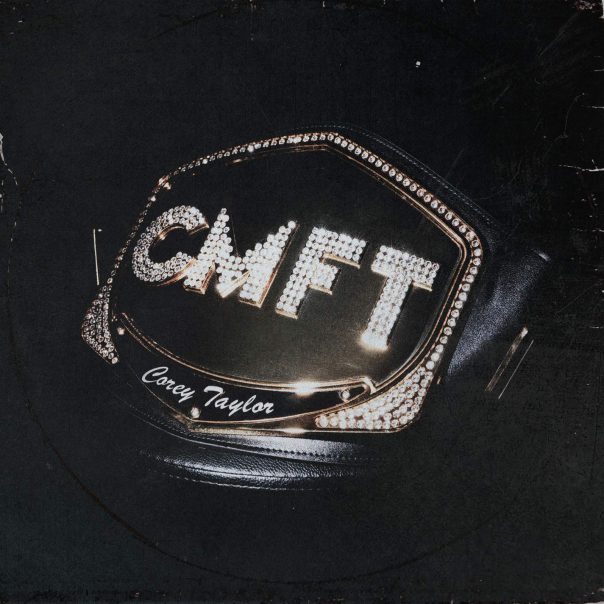 Corey Taylor has become one of hard rock's standard bearers. Taylor speaks his mind on the state of the genre, while also serving as one of its primary champions. His prolific career has spanned work with Slipknot and Stone Sour, as well as acting and writing multiple New York Times bestsellers. The one thing Taylor has never done—up until now—was release an album as a solo artist. CMFT represents his evolution as an artist, fusing newly written material with songs that date back to his teenage years.
CMFT
Corey Taylor
Roadrunner, Oct. 2
9/10
CMFT succeeds because it doesn't follow any kind of musical convention—it's still rock and oftentimes aggressive, but it's also a ton of fun. Not needing to fit into the context of Slipknot or Stone Sour, the album twists and turns though hard rock, punk, outlaw country and even an orchestral ballad. Listeners shouldn't mistake the raucous rap-rock collab-filled song "CMFT Must Be Stopped" as representative of the entire record's sound. It's that spirit of unpredictability that defines the project.
Take the opening track, the high-powered "HWY 666," a love child of Motörhead and Johnny Cash. The track rides off the rails from the dramatic opening rock salvo before an acoustic guitar fades into the mix. All bets are off once in the chorus; add a dual guitar solo attack to boot. In the same sense that "CMFT Must Be Stopped" doesn't sound like the rest of the album, neither does "HWY 666″—and that's what makes it great.
By now, fans are likely familiar with the absolutely infectious "Black Eyes Blue," a groove-heavy rocker that verges ever-so-close to danceable. Corey Taylor put a heavy emphasis on melodies and harmonies throughout the album, particularly on this track. That's not to say that his other projects don't have elements of melody, but it really shines through on this record—without losing the aggressiveness for which Taylor is known.
"Samantha's Gone" is an old-school, glam punk rock fusion that again leans into a big fist-pumping melodic chorus. Taylor sings the count in the ferocious punk-rocker "Meine Lux" that does its own share of genre bending and fusing. Musically, the song sounds like if Van Halen decided to go punk at its peak. It will absolutely rip in a live setting.
No-nonsense rocker "Halfway Gone" brings things back to the middle of the road—tapping into a No. 4-era Scott Weiland vibe. As much of the album is a culmination of Taylor's evolution as a songwriter, it's just as much a celebration of rock and roll through the ages. Grungy "Silverfish" is an acoustic rocker that echoes the days of a Layne-Staley-fronted Alice In Chains. "What do you have to lose besides your mind?/ No one's gonna save me Lord/ No one's gonna save me when I die," Taylor sings in the chorus.
The introspective "Kansas" brings a punk rock sensibility with a classic rock attitude. The song even mixes handclaps into the chorus with an acoustic breakdown before blowing up into a big guitar solo. The thrashing riffs of "Culture Head" verge closer to a heaviness that fans are most accustomed to hearing from Corey Taylor. Taylor takes on both the fringes of the left and right side of the political spectrum, speaking out against the worst tendencies of both.
"Everybody Dies On My Birthday" keeps the heaviness, but picks up the pace and ventures into the classic-rock-meets-punk atmosphere. As the album reaches the home stretch, Taylor throws some of his sharpest curveballs. "The Maria Fire" is a surprising post-grunge shuffle. The song somehow manages to mix in elements of the blues, Big Band and even country—with the final product still sounding like something Taylor would create. It's truly an uncanny stylistic stew.
Orchestral piano ballad "Home" may be the most vulnerable Taylor has ever sounded on record. "I don't know if I can change/ I don't know what to believe/ But I know I can find my way/ If you confide in me," he sings. The vocals are raw, the instrumentation feels both lush and sparse. The track is expertly arranged—it's one of the album's biggest surprises and strongest moments.
The aforementioned "CMFT Must Be Stopped," featuring Tech N9ne and Kid Bookie. Taylor took any rules that may have been left and sets them on fire. The song is big, loud, ridiculous, over-the-top and a ton of fun—something the genre as a whole could really use more of. The album closes out with "European Tour Bus Bathroom Song," a punk banger that brings the album home to a fitting end with what is certainly an inside joke.
Follow writer Mike DeWald at Twitter.com/mike_dewald.