REVIEW: Courtney Marie Andrews fills intimate space between on 'Old Flowers'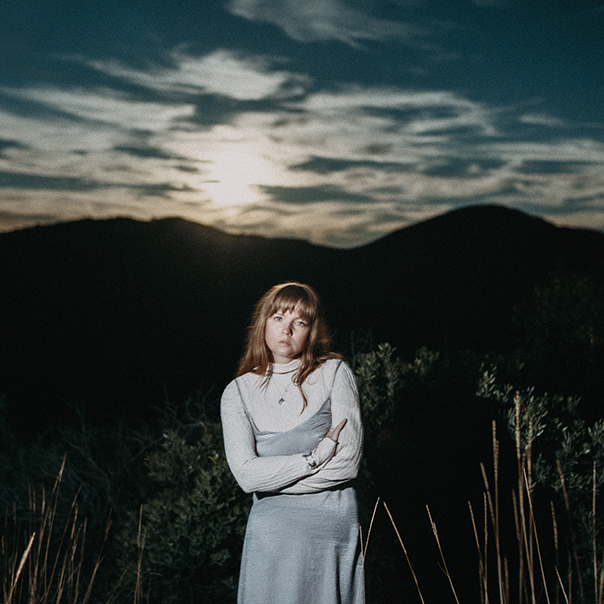 The journey to Old Flowers began on New Year's Day 2019 for Phoenix-born singer-songwriter Courtney Marie Andrews. While there were signs leading up to it, that particular day marked the end of a nine-year relationship for Andrews. The months of soul-searching that followed found her moving across the country (which is not new for the frequent traveler), all while trying to make sense of what went wrong. This often meant quiet nights alone writing songs, sometimes heart-wrenching and sometimes self-fulfilling. These late-night sessions became the foundation for Andrews' fifth studio album.
Old Flowers
Courtney Marie Andrews
Fat Possum Records, July 24
8/10
To match the raw vulnerabilities of her lyrics, the album only features two additional backing musicians: Matthew Davidson of Twain and James Krivchenia of Big Thief. The sparse, quiet soundscape allows Courtney Marie Andrews to voice her emotions plainly and clearly over the course of the album. The 10-song record documents her journey of heartbreak, the loneliness of unrequited love and finding herself.
Old Flowers opens up with quiet steel-guitar melodies on "Burlap Strings," a reflective look back on what went wrong. "I've grown cautious/ I've grown rough/ I'm a skeptic of love" sings Andrews, who longingly reflects on what could have been. "Guilty," meanwhile, is a piano-driven ballad with silky-sweet vocals and throwback reverb.
Just about all the instrumentation drops out, save for a light piano and acoustic guitar supplement, on "If I Told." The track thrives almost exclusively through Andrews' vocal harmonies and melodies on this personal track.
Her root influences, such as Bob Dylan and Joni Mitchell, shine through over the course of the album's runtime. The album is expertly crafted, well-written and intricately performed throughout; yet it's not an album to be left playing in the background. It's a complete, fully developed work that deserves your active attention.
Andrews begins looking to the future on "Together Or Alone," reconciling what will happen with what comes next, singing "What a goddamn mess/ Fate is such a joke/ But I hope one day we'll be laughing/ Together or alone." Her lyrical journey is at the forefront throughout the record. A starkly played piano backs Andrews on "Carnival Dream," which has her questioning whether she'll ever be willing to give in to the vulnerabilities of love.
The title track reintroduces the drumming and piano playing behind her for a song that's simultaneously soaring and aching. "Break the Spell" serves up another sparse and swaying track that is hypnotizing in its musical intimacy.
With "It Might Be Someone Else's Fault," the acoustic sway brings about one of the more upbeat movements on Old Flowers. The pace downshifts on the intimate "How You Get Hurt." The song finds Andrews taking all of her experiences and reflections and finding new clarity in why things turned out the way they did. The album closes on the beautiful mellotron notes of "Ships In The Night," a fitting end to an intense personal journal of self-discovery.
Follow writer Mike DeWald at Twitter.com/mike_dewald.