REVIEW: Cut Copy constructs charmingly simple pop with 'Haiku From Zero'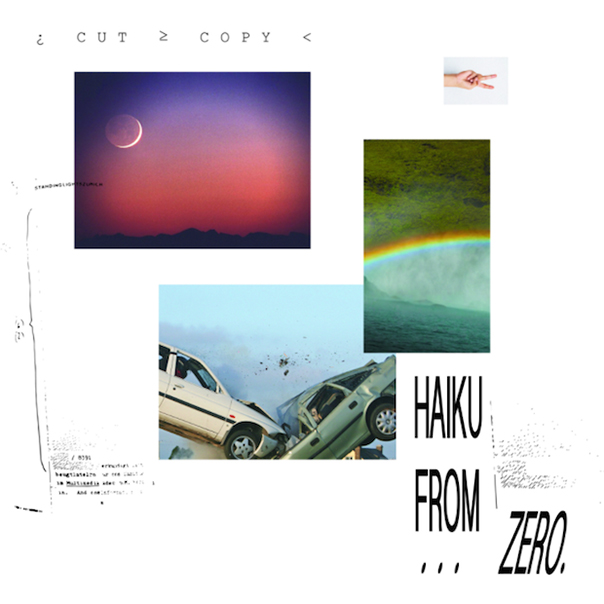 Cut Copy had always been a fun but polarizing group of electro-rockers. Over the years, the group consistently besieged ears with a sugar-coated pop sound that many continue to dismiss for its simplicity. Even now, pretentious cynics still undervalue Cut Copy as mere Nu Romantic counterfeits from the '80s. Those listeners continue to miss the point. Rather than poking holes, lie back and indulge in the sheer zeal and positivity of the band's latest, Haiku From Zero—a record so atmospherically buoyant, its simple pleasure eventually becomes the only pleasure in life.

Haiku From Zero
Cut Copy
Sept. 22
The group's tendencies toward wispy, welcoming vibes reappear on its latest but feel fresher than ever before. That is a unique contradiction, considering the band's unwillingness to delve into a more progressive path. Haiku From Zero is not groundbreaking but it is solid. 

Cut Copy evocatively embraces its innate '80s-isms with the release of dance culture from within, all while injecting a bit of indietronica from the past decade. On Haiku From Zero, everything shines and glimmers as freedom appeals as the album's central theme, pitched perfectly as a parallel to the very emotions evoked when listening to its underlying flow that wills its audience to dance the night away.
An ample amount of punchy synth melodies and a mixture of dream pop and '90s indietronica, Cut Copy creates a serene sense of awe. With the heat of each dance-driven moment, wondrous euphoria seeps into cellular walls and diffuses into synapses with sonic befuddlement, especially with the snappy intro track, "Standing In The Middle Of The Field," and the gauzy closer, "Tied to the Weather."
Each track between those embodies the essence of an indie hit single, frenzying into one-another with a multitude of powerful hooks and infectious drum time signatures.

Haiku From Zero subtly reveals varying approaches to Cut Copy's groovy character. While its latest is not as strong as Free Your Mind when it comes to standalone danceability, it is viciously hungry for pop sensibilities.
There are a few jarring moments on this album where the band members take themselves too seriously, but as a result, Cut Copy parades ambitions they had yet shown. That could be a good indicator of artistic maturation. Don't be surprised if you see a few of these tracks remixed again and again, but that's OK because Cut Copy really knows how to bring the party. It's quite refreshing for a band like Cut Copy to churn out endearing and earnest records suitable for simply enjoying rather than dissecting with deep contemplation.
Nevertheless, Cut Copy remains as master of its craft as they continue to recall '80s new wave and funky disco bass-lines devoid of abstract analysis and thought. Haiku From Zero is inevitably ambitious and is quite a peculiar juxtaposition of sounds which, in the wrong hands, could have been a jumbled mishmash of differing soundscapes. Cut Copy, however, are better than that, as each track on Haiku From Zero showcases the group's eclectic capabilities as blending genres and evoking moods of sugary soundscapes.
Haiku From Zero maintains a suitable amount of creativity, vibrancy and eclectic composition that manages to subvert a time period where pop music cliches run rampant and everything produced feels forced and without substance.