REVIEW: Daniel Romano escapes human frailty on 'Finally Free'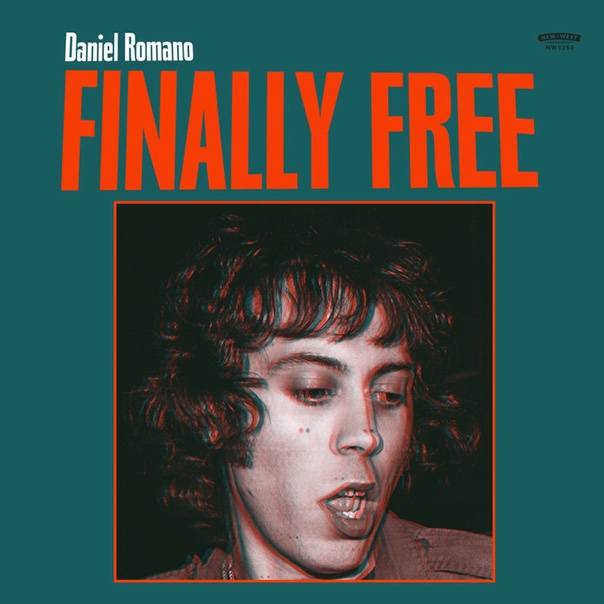 Hot off the surprise release of two albums early this year, Canadian singer-songwriter Daniel Romano finishes 2018 strong with his eighth LP. Finally Free flexes his combination of stripped-down jangle pop and the beautiful harmonies and arrangements of classic British Invasion. The album could get by on its musical merits alone, but Romano's ontological ponderings prove just as engaging throughout these nine songs.
Finally Free
Daniel Romano
New West Records, Nov. 30
Finally Free begins with two singles. "Empty Husk" and "All The Reaching Trims" provide a perfect summation of what this record offers. Both the former's relaxed strumming and the latter's bouncy fingerpicking exhibit Romano's indie-folk flavor, but rise to glorious heights. Whether he uses noisy crescendos or ascending strings and vocals modulations, Romano breaths life into his songs' simple foundations with intuitive atmosphere and a diverse dynamic range.
The mood shifts to a blend of The Beatles-esque balladry and bluesy grit on "The Long Mirror Of Time." The tune's shimmering organ drones and swaying rhythm section give it a convincing heartland rock feel—which the following "Celestial Manis" bucks completely.
This immersive jam teeters on the edge of baffling as melodica, flute and auxiliary percussion adorns impressionistic guitar noodling. Some passages sound like a band practicing its parts in different rooms. Even so, Romano's soothing harmonies lock in the multifaceted sonics to recall psyched-out cuts from The White Album.
Finally Free's ethereal nature allows Romano to break outside rigid rock and roll rhythms. The push-and-pull tempo of "Gleaming Sects Of Aniram" emphasizes dynamic changes and spotlights vivid lyricism about mortality and inner life: "Life is but the corpse of time/ And time the limitless decline of life/ And as they intertwine/ The birth of something new."
While Romano's fascination with religion is evident throughout this album, he makes a point to read between the lines—or, his own purposes, "Between The Blades Of Grass." "Liberated in the language of love," he sings with powerful melody over gorgeous guitar chords and tasteful bass lines.
This cut shares underlying hand percussion with the propulsive "Rhythmic Blood," which spices transitions up with classic rock guitar leads. The clattering backbeat adds to an incredibly dense ambiance. It's easy to get lost in the diverse soundscapes, in spite of how charmingly simple the songs are at their core.
Romano uses a balance of depth and directness to flesh out his concept and maintain a sense of humanity. "Have You Arrival" uses complex chord progressions as a springboard into an explosive chorus. The midsection sees him set a stream-of-consciousness dialogue to seemingly improvised singing, but the song is self-aware of the transience of life and its mysteries: "Daylight, a momentary fortune of gold," he sings.
"There Is Beauty In The Vibrant Form" closes the album with a celebration of aesthetic that reflects the zest for life in the lyrics. Romano illuminates the inherent wonders found in nature. He acknowledges the divine nature of the world, but rails against straight-and-narrow religiosity with angelic multipart harmonies. Resonant guitars and oceanic reverb leap from the mix like birds taking flight during spring, as Romano seeks out spirituality beyond human construct.
Finally Free uses the love of humanity and a disdain for boundaries to break free of dreadful mortality, leaving spellbinding melodies in its wake.
Follow editor Max Heilman at Twitter.com/madmaxx1995 and Instagram.com/maxlikessound.