REVIEW: Dave Gahan is moody and magnificent on 'Imposter'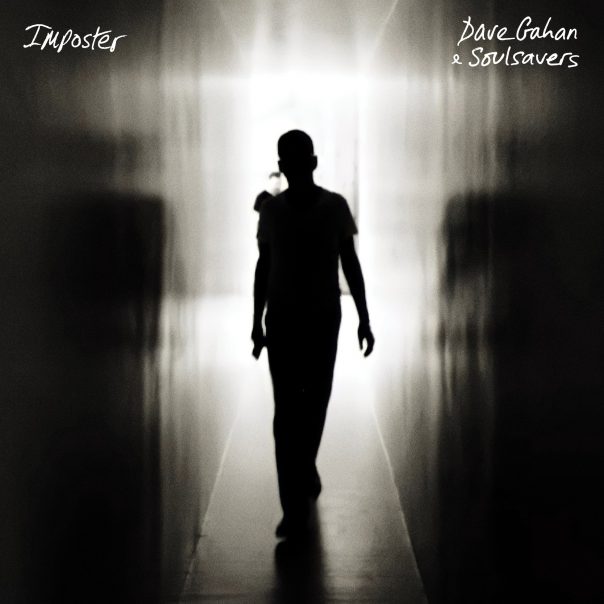 Dave Gahan of Depeche Mode is a master interpreter. Having sung lyrics handed to him by bandmate Martin Gore for most of his career, it makes sense that he'd seize the opportunity to pick out the songs he's going to sing himself. He did exactly that for Imposter, his third collaboration with U.K. production team Soulsavers.
Imposter
Dave Gahan & Soulsavers
Columbia, Nov. 12
8/10
Gahan, who is also on occasion a songwriter (Mode fans often cite "Cover Me" from 2017's Spirit as a favorite), perhaps surprisingly chose a slate of covers for this project. He asserts that Imposter tells a a story and that the songs he selected all have deep meaning to him. The choices vary widely, from Elmore James to PJ Harvey, but he's made them his own and, with Soulsavers' bluesy instrumentation, made them sound like they belong together.
It would not be hyperbole to say that the collaborations with Soulsavers saved the soul of Depeche Mode. Dave Gahan has said that working with the duo was an important outlet away from the juggernaut. He recorded Imposter live with a 10-member band, which couldn't be further from Depeche Mode's synth-heavy oeuvre.
A covers album can be a tricky business, but these songs are right up Gahan's alley vocally and sequenced in a nearly seamless fashion. Some of his choices are ballsy; "The Dark End of the Street" has been covered many times, including by Aretha Franklin and Elvis Costello, but he absolutely nails it with depth and bravado. Another brave choice is "Lilac Wine," which was done so well by Jeff Buckley that it's surprising anyone ever dared sing it again afterward. Gahan's strong baritone does it justice, while he wisely doen't trying to copy or compete with Buckley's vocal acrobatics.
Knowing that these songs are meaningful to Gahan inevitably invites speculation as to why he picked them. Does "Lilac Wine" remind Gahan,  who infamously overdosed on heroin in 1996, of his own past substance abuse problems? Does he see something of himself in "Metal Heart," in the fragile and sometimes erratic music of Cat Power? "You're losing the calling that you've been faking," Gahan sings on "Metal Heart," his tone sounding a bit like Michael Hutchence. Is his Depeche Mode persona sometimes a façade, or even a burden to him? The mystery as to the reasons behind his picks might be deliberately provocative. Or, he might just prefer songs in a minor key.
A couple of his choices are little puzzling, including the old Charlie Chaplin song "Smile" and Neil Young's "A Man Needs a Maid." One could charitably assume that, as a Brit, Gahan was using the "Maid Marian" meaning of "maid," but the lyrics, "Someone to keep my house clean/ Fix my meals and go away," don't hold up well, however ironically Young claimed to have meant them originally.
On "Smile," it's hard to know if Dave Gahan, who in 40 years has never been snapped smiling in a publicity photo, is being ironic as he croons this old-timey tune or if he truly feels that, "Life is still worthwhile/ If you just smile."
"Not Dark Yet," a latter-day Bob Dylan song, is the penultimate track and one of the crowning moments of the album. Gahan uses it as a showcase for his deep, rich voice and the emotion he can pour into it. When he sings "Behind every beautiful thing there's been some kind of pain," it's believable, and the squalling guitars bring the ache to a crescendo. This happens to Dylan a lot, but this version is easily 10 times better than the original.
Depeche Mode fans looking for more of the electronic pop in which Depeche Mode specializes will be disappointed. This album is clearly not for them. Soulsavers bring a warm, rootsy sound complete with soulful backup singers. It' a welcome respite from the cold, almost robotic precision of DM. The group made the most of the intimacy and communion that recording together brought, chose and arranged the songs with reverence and care, and delivered a beautiful, thematically coherent album that rewards repeat listens.
Follow Rachel Alm at Twitter.com/thouzenfold and Instagram.com/thousandfold.