ALBUM REVIEW: Dawes meander in melancholic meditation on 'Good Luck With Whatever'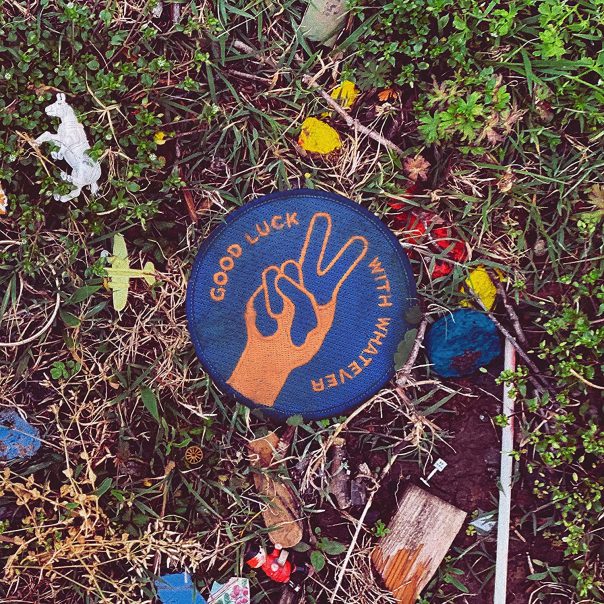 Dawes' newest release, Good Luck With Whatever, is as disquieting and solemn as this entire year has been. In the follow-up to their 2018 effort, Passwords, the folk rock band pulls no punches—citing personal tragedy, mental health and mishaps aplenty to depict the troubled state of mind for lead singer and guitarist Taylor Goldsmith.
Good Luck With Whatever
Dawes
Rounder Records, Oct. 2
6/10
Nostalgia serves as a bit of a motif throughout. Grooving, distorted electric guitar solos that would feel right at home in the '60s weave in and out on several tracks, alongside reflective lyrics that look back on Goldsmith's life. Many of the songs take on elements of acts like The Smiths, pairing somber lyrics with seemingly upbeat and elevated melodies. Opener "Like A Kid" is the most uplifting song, with a fuzzy and gruff electric guitar melody, as Goldsmith sings about how he still feels like a kid in his day-to-day life. There's a contrast of feeling unsure of oneself in taking on more responsibilities, while simultaneously indulging the curious and more playful aspect of his personality.
The title track takes on a darker tone, with background electric guitar playing paired with more prominent acoustic guitar and keyboard coloring the melody. The song seems to follow the anxiety-riddled state of mind Goldsmith has experienced, as he becomes paranoid at the sight of landscapers and his neighbors' activities.
"None of My Business" opens with a count-off  leading to low grumbling piano and electric guitar notes. Goldsmith cites an incident where he was attacked in a bar after being mistaken for someone else, only to later be cornered by a fan in public. Goldsmith's crooning vocals here are evocative of Bruce Springsteen's singing style.
"Saint Augustine At Night" is easily the most melancholic, nostalgic and intimate song on the album. The acoustic fingerpicking style pairs well with the naked honesty on display as Goldsmith recalls his rebellious youth as he progresses into the darker elements of his later life—even citing the suicide of his older brother, singing, "Our oldest brother left this world, for leading one too many lives/ I guess he settled for none at all/ The rest of us just grew apart, and blamed our husbands and our wives/ When anyone was asked why they don't call." Goldsmith's words are obviously pained. It's a gut punch that stands out as the heaviest hit among a flurry of blows to the heart.
Later tracks like "Didn't Fix Me" and "Free As We Wanna Be" are just as gloomy. The former details Goldsmith's attempts to find peace and happiness to no avail, as he looks to motivational speakers and volunteer work for inspiration. The latter is a somewhat nihilistic outlook on the lack of individual control we hold over our own lives, implying that the most free any one person can be is through his or her own perception of how they take things in.
For as beautifully composed as the lyrically elements are, the heaviness of the album paired with many similar-sounding arrangements at times can begin to wash over the listener. Overall, the album feels timely with the amount of hopelessness and despair many are feeling; how much more can we take in life? Perhaps the sympathetic subject matter presented will draw much needed empathy out of listeners, because the world really could use some more now than ever. That's what Dawes are out to find.
Follow editor Tim Hoffman at Twitter.com/hipsterp0tamus.