ALBUM REVIEW: Dawes seek answers with forward-thinking 'Passwords'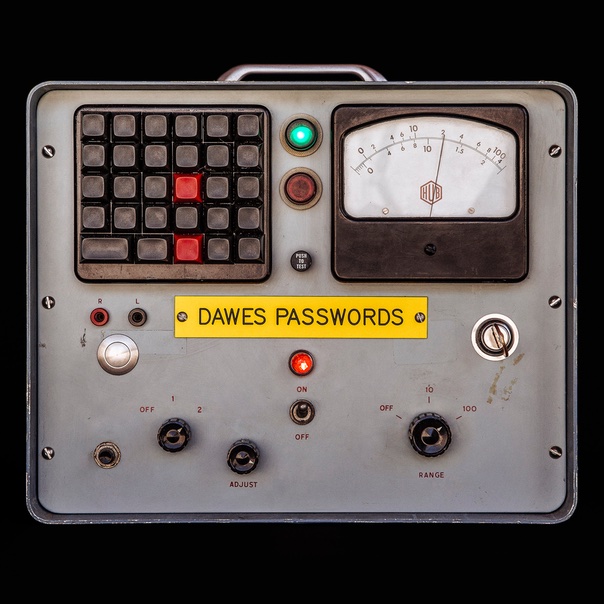 With the help of clever lyricism and a nostalgic sound, Dawes have been major players in the folk-rock scene for nearly a decade. Propelled by the explosion of Americana in the late 2000s, and the success of artists like the Avett Brothers, this Los Angeles outfit rose to prominence after the release of its fourth LP, All Your Favorite Bands. The album, evoking Jackson Browne at the height of his powers, introduced the world to Dawes' knack for combining authentic rock with sly cynicism and ironic humor.
This magnetic pessimism was again front and center on Dawes' 2016 release, We're All Gonna Die. However, this album marked a major sonic shift for the band. Gentler folk ballads were replaced with hard-hitting, synth tracks. Dawes' progression in sound culminates with their latest album, Passwords, a balancing act between nostalgic folk and forward-thinking indie rock.
Reunited with Jonathan Wilson, the producer on the band's first two albums, Dawes use this diverse soundscape to explore a bevy of ideas, from the consequences of fame and the powers of love to, most notably, the cruel realities of the current age. This is apparent on the opening track, "Living in the Future." A heavy blues riff reminiscent of early Black Keys opens the song and gives way to a massive, arena-ready chorus propelled by powerful synths. Here, frontman Taylor Goldsmith considers the immediacy of a bleak future. Thematically, the track would feel at home on Father John Misty's critically acclaimed Pure Comedy. However, rather than retreating into apathy, Goldsmith tries to empathize and make the most out of a less than perfect existence, singing, "We're livin' in the future, so shine a little light."
This urge to live for others in the present is a common refrain from Passwords. On Feed the Fire, guitar grooves and a driving drumbeat set the backdrop for lyrics that communicate the discontent that comes from constant striving. With Never Gonna Say Goodbye, Goldsmith sings about his commitment to his wife over a simple folk arrangement. He comically croons, "Like a convert singin' his morning prayers/From the scientist to the polar bears: I'm never gonna say goodbye." These songs exemplify the versatility that Dawes prove on Passwords. Across the 10-song tracklist, the band seamlessly shifts from folk to dramatic '80s rock, even introducing saxophone and other jazz influences on the closing track, "Time Flies Either Way."
Goldsmith is at the top of his game throughout, showcasing hypnotic melodies and an uncanny ability to tell stories.  His upper register is especially strong on Passwords, particularly on "My Greatest Invention," a rumination on the ways that we idealize past lovers and friends, neglecting their humanity and turning them into "inventions" of our own making. Here, Goldsmith consistently hits crisp high notes, further verifying his vocal chops.
The highlight of the album is Crack the Case, a gentle and unassuming ballad. Sublime steel guitar runs litter the track, giving it an angelic quality befitting its poetic lyrics. The song seems to serve as a microcosm for the entire record, condensing the album's message into a single moment. Goldsmith implores the listener to be patient, seek understanding and strive for reconciliation. The frontman posits that these activities could serve as tools to combat the gloom of the current global climate; that by doing them we may be able to "crack the case." Timely and profound, Passwords proves to be a nuanced record about modernity that is, above all else, decidedly "human."