ALBUM REVIEW: Delta Spirit supplies somber stories on 'What Is There'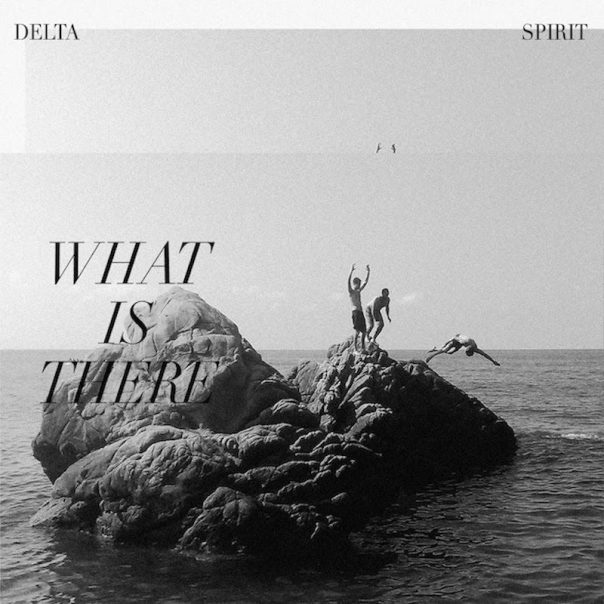 It's easy to see the appeal in Delta Spirit. Its range and ability to meld genres gives a bold liveliness to its works. It would also explain the band's ever-growing presence in pop culture, having songs appear in television shows like "Friday Night Lights," "Sons of Anarchy," "The Walking Dead" and "Grey's Anatomy." Following the critically acclaimed Into The Wide with the release of its fifth studio album, What Is There, the band shows no signs of slowing down its creative output.
What Is There
Delta Spirit
New West Records, Sept. 11
7/10
The contrast of bright and vibrant melodies, paired with frontman Matthew Vasquez's somber and poetic lyrics, paints an abstract picture that will pull in listeners hook, line and sinker. Opening track "The Pressure" pulls no punches, detailing the quarrelsome dynamic in a couple. The song starts with distorted guitar feedback but quickly jumps into an upbeat driving tempo, with electric guitars hitting high notes reminiscent of '70s-styled rock ballads. It sets the tone for much of the album, as strained relationships become a sort of a thematic focal point.
The following song, "It Ain't Easy," opens with the repeated striking of the same piano chord as acoustic guitar gradually settles in with a thumping synthetic bass drum. The pop-like quality of the song gives it a flair reminiscent of the stylings of music duo Matt & Kim. The narrative appears to follow the nostalgic memories of a love long lost, but the song takes on a more sinister quality later on when the narrator seems to imply he is on the run from the police during a drunk driving incident.
Similarly, "How 'Bout It" follows with a narrative about the struggles of a gambler who loses everything one night in Las Vegas, only to be assaulted and robbed as he sets out to empty his account out at an ATM. There is a haunting quality to the song, with fuzzy and warping guitars paired with crooning vocals humming in the background, interjected with a piano melody. Vasquez's bluesy lyrical delivery paired with a 2000s-inspired emo rock instrumentation makes for an odd yet satisfying genre blend.
"Home Again" embraces a hard-driving acoustic tempo, along with a thick, thumping set of snares. This song follows the relapse of an addict, using the irony of a homecoming to drive the point home. Unfortunately, this is where What Is There begins to lose some luster. The introduction of thematically redundant songs becomes tiresome, as each seems to go through the same motions of longing for lost loves, especially in contrast with the more developed poetic narratives that Vasquez constructs. Some are weaker like "Making Sense" and "Lover's Heart," while others are stronger in their delivery, such as "Just The Same."
The album closes with the title track, a simple, acoustic-guitar-led ballad accompanied with some ambient breeze sounds. It's as if the song was recorded in New York's Central Park, with Vasquez reflecting upon his lifestyle as a traveling musician. It serves as an excellent closure to a very meditative album. Delta Spirit delivers an accessible and dynamic album that is sure to work its way into the hearts of fans and new listeners alike.
Follow editor Tim Hoffman at Twitter.com/hipsterp0tamus.