REVIEW: Demi Lovato is her most vulnerable on 'Dancing with the Devil'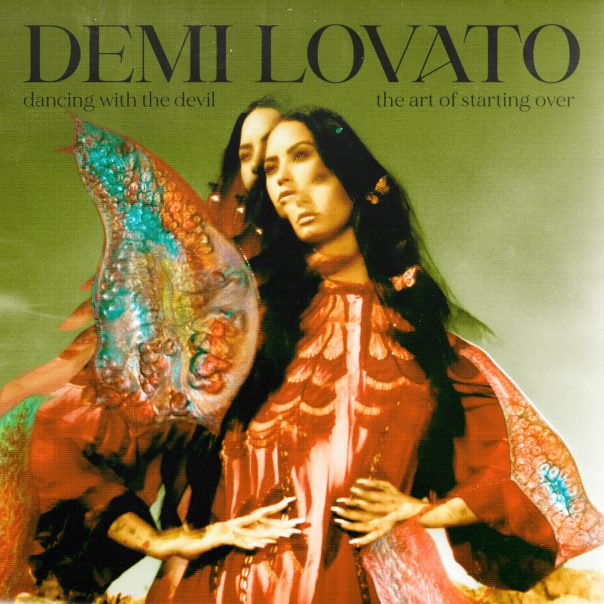 The newest album from Demi Lovato, Dancing with the Devil… The Art of Starting Over, has been preceded by a series of memorable headlines in recent weeks, undoubtedly framing how the child actress turned pop star's album is received far before anyone heard the project in its entirety.
Dancing with the Devil… The Art of Starting Over 
Demi Lovato
Island, April 2
7/10
In the last week, her new documentary series premiered. Also titled Dancing with the Devil, it chronicles her life the last few years, most prominently her near-fatal overdose in 2018 and subsequent struggle with recovery, sobriety and self-love. Just two days ago she came out as pansexual, kicking off an almost-expected debate over a potentially intimate relationship with album collaborator Noah Cyrus. She did it again with a graphic recreation of her overdose for the title track's music video, released in conjunction with the album.
Dancing with the Devil… addresses these headlines and attention head-on and despite dragging at points, the 19 tracks work to create Demi Lovato's most sonically cohesive project, serving as a confident, mature and necessary step forward in her career. Three songs act as the album's prelude: "Anyone," released early 2020; the title track and "ICU (Madison's Lullabye)," all detailing the pain and loneliness she's endured in the time between her last album and now. The vocally stunning ballads lead into the more mainstream, Top 40 sound of The Art of Starting Over portion of the album.
Lovato's voice is as strong and impressive as ever. The pop tracks are infused with elements of soul and R&B, building on styles explored through her previous albums like 2009's Here We Go Again and 2017's Tell Me You Love Me. In "The Art of Starting Over," which is summery and introspective, she thanks herself for holding herself up and letting the darkness go over a mid-tempo, easy beat. Then on "Lonely People," a much more refined version of "Really Don't Care," she shouts, "Romeo and Juliet are dead," before singing of dancing freely at a pity party. Other songs are more serious, such as "The Way You Don't Look At Me," where she describes losing 10 pounds in two weeks after someone told her to stop eating, or on "Carefully," admitting "my insecurities don't take vacations."
Some tracks start to drag, especially toward the back half of the album when themes of self-deprecation and reaching both heaven and hell become more emotionally taxing. It becomes clear just how impressive it is Demi Lovato was able to record and release a project as effective and personal as Dancing with the Devil…  There's a final collaboration with Saweetie, "My Girlfriends are my Boyfriend," which—though well-intended and fun—fails to add anything necessary to the project; and "15 Minutes," which sounds like a leftover P!nk song from a decade ago.
She covers Tears for Fears "Mad World," which is easily one of her standout performances on the album. The song hits unexpectedly well during the more lackluster half of the album. Her voice is slow and raspy, while the interpretation is perfectly painful and dreary. The iconic lyrics almost fit too well into the theme of the album.
Lovato expertly concludes the album with "Good Place," where she sings of the work, hurt and grace she's endured. "I had trials and tribulations mastered/ Tune it out with a little bit of paint and plaster," she sings. If she really is in a good place now, it's well-deserved so.
Follow Domenic Strazzabosco at Twitter.com/domenicstrazz and Instagram.com/domenicstrazz.