ALBUM REVIEW: Despised Icon remains deathcore royalty on 'Purgatory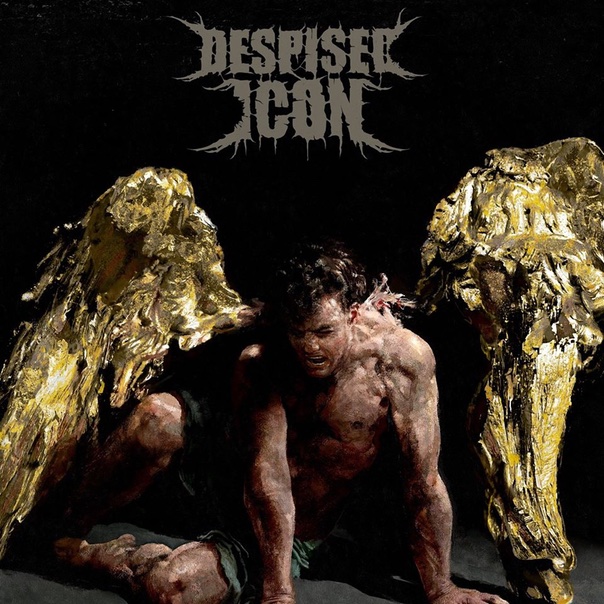 During deathcore's infancy in the early 2000s, Despised Icon helped pioneer some of its key traits. "Pig squeal" vocals, Roland TR-808 drum machine drops and flat-brimmed hats are scene hallmarks at this point, but the Canadian sextet further distinguishes itself with the dual vocal assault of Alex Erian and Steve Marois, along with the unbelievable drumming of Alex Pelletier.
Purgatory
Despised Icon
Nuclear Blast Records, Nov. 15
Many saw the band as a fad during its initial run from 2002-2010, but its successful comeback proved its lasting impact on heavy music. Beast (2016) brought hardcore mosh riffs and death metal shredding for youths who made "In the Arms of Perdition" their MySpace song back in 2007. Likewise, Purgatory brings deathcore back to its primary components—brutal death metal and bullet-proof hardcore.
Lead single "Purgatory" is simply Despised Icon at its best. Erian's midrange barks are as gruff as ever, and Marois can still jump from guttural lows to high shrieks in an instant. Guitarists Ben Landreville and Eric Jarrin flex their '90s influences with razor-sharp tremolos and massive chugs, just as Pelletier seamlessly works from machine gun blast beats and syncopated grooves. It's all tied together by those gargantuan slams, which close the track out like an apocalyptic raid.
"Snake In The Grass" functions in the same way as bassist Sebastian Piché lays down a tough-as-nails riff. Marois' "bree bree" vocals fit their 2000s brutal metal style comfortably but the band's execution refuses to become dated. The riffs remain engaging, the drums remain virtuosic and the vocal interplay never ceases to entertain. If Despised Icon displays anything, it's that the first wave of deathcore had more to offer than breakdowns.
It's nothing new for a deathcore album to start with a melodic acoustic instrumental like "Dernier Souffle," but Despised Icon makes its musical chemistry clear right off the bat. The band layers leads and harmonies tastefully, which translates into a more robust track like "Moving On." The symphonic sampling at its start works well against the melodic riffage that follows. Looking past the detuned distortion reveals expressive lead work, which is spearheaded by bombastic rhythm changes. The chops on display extend beyond the usual filler-before-breakdown mantra. There's a surprising amount to chew on.
Living up to its name, "Light Speed" spends much of its two-and-a-half minutes sucking everything in its path into a whirlwind of insane blast-beat drumming and tremolo picking. The decimating breakdown, while predictable, is infectious. The band approaches every aspect with tact, allowing songs like "Slow Burning" to flourish where those by lesser bands become self-parody. Those melodramatic drops and guttural gurgles hit with calculation, and the riffs are not only intense but memorable.
Despised Icon revels in making sure its death metal sounds like death metal, and it pays off. "Vies D'Anges" seamlessly switches from overwhelming intensity to concussive beats, letting the hardcore and death metal complement each other. It pays to have a drummer who can juggle so many tempos and techniques in one song, which makes the plethora of passages on "Unbreakable" convincing in its diversity.
It makes you wonder why so many metal purists disparage deathcore, with songs like "Legacy" embodying the best aspects of both styles that the genre combines. This band pulls off inexorable two-step sections and technical death barrages, but it also hits that happy medium of bulldozing rhythm, catchy riffs and vicious vocals.
Purgatory has a unique balance of technicality and savagery, not apologizing for either end of the spectrum. Both "Apex Predator" and "Dead Weight" feature respectively awesome guitar solos, but Landreville and Jarrin have no problem sticking to rhythmic chugs and letting the drums handle the flashiness. Whether it's the former's earth-shattering slams or the latter's harmonized tremolo riffs, the band sticks to what sounds best, not what pines for attention. Despised Icon has been playing long enough to know what works, continuing to bear a standard within the deathcore scene.
Follow editor Max Heilman at Twitter.com/madmaxx1995 and Instagram.com/maxlikessound.