ALBUM REVIEW: DIIV turns up the heat and gets closer on 'Deceiver'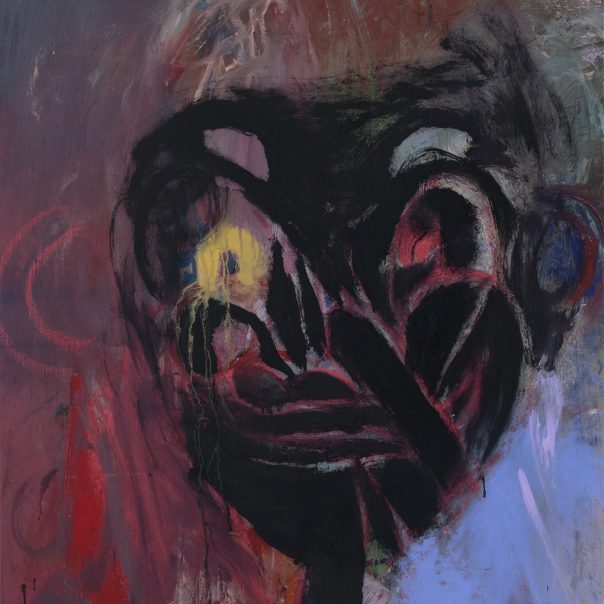 Conflict is the basis of every absorbing tale. For music, that tension and resolve conveys a sense of drama. On the other hand, uniform, cheerful and comfortable music often fails to convince with a fictitious, inauthentic narrative. When musicians break the constraints of inertia and commit to personal or artistic growth, the process is usually painful. Brooklyn indie rock band DIIV accomplishes this on its new LP, Deceiver, by deepening the thematic oceans that intersperse throughout its discography, tapping into the tidal mysteries of life.
Deceiver
DIIV
Captured Tracks, Oct. 4
Guitarist-vocalist and band leader Zachary Cole Smith stayed busy after shelving his music career. On DIIV's 2012 debut, Oshin, Smith hatched personal demons that would define DIIV's long-delayed sophomore LP, 2016's Is The Is Are. Smith was publicly mired in a heroin addiction, which led to many legal and personal issues. Whether the band would survive remained unclear, but the artistry and growth of Is The Is Are could not be denied. After another three-year wait, DIIV returns with a fire on Deceiver.
As the name suggests, an immersive quality defines DIIV's albums. Over the course of these 10 songs, DIIV explores some new sonic angles. Where its predecessor hinged on spindly, unsettling guitar leads repeated hypnotically over despondent meditations, Deceiver takes a warmer approach to the band's ongoing muse.
The production's immediate nature glues the songs together with Smith's intimate delivery of pseudo-confessionals. No doubt, some of this is due to Smith's fascination with indie rock icon Elliot Smith. But sonically, Deceiver is more indebted to the saturated guitar tapestries of My Bloody Valentine. The opening salvo of "For The Guilty" arrives like an outtake from Loveless, as deep flanger dip, plunge and swirl in a congenial bath of guitar reverb. Smith's tender but muffled lyrics speak of consequences and self-forgiveness.
What's new this time around is how upfront and tripped-out DIIV can become while still retaining its signature sense of cloudy mystery. Guitarists Smith and Andrew Bailey scale back melodic precision in favor of impressionistic showers of sound while maintaining closeness to the listener.
Even the more energetic experiments feel like a close friend whispering in your ear. Lead single "Skin Game" strides with confidence, churning with reflective gravity and a chiming guitar line. "Taker" inhabits similar shoegaze territory, evoking a sense of loss and acceptance as Smith cries "stand up, stand up" over grand guitar chords and a resigned, yet determined rhythm section. The clanging Sonic-Youth-like haze and big chorus of "Horsehead" stand as a harbinger of DIIV's increasing sense of purpose.
Along with consistent songwriting, DIIV's strength lies in reliving in a particular aural universe. A progression emerges as the band grows and explores new territory with each subsequent outing. Nevertheless, DIIV harbors a distinctive darkness in the margins of its sound. Where Oshin featured exultant, sparkly guitars for sunny days and painful nostalgia, Is The Is Are wandered in a creepy twilight with beauty peeking out from dissembling silhouettes. On Deceiver, the mirages from the last album's shadowy landscape fully materialize to meet the listener. When sun returns, its brilliance remains tempered by a volatile, hazy climate.
The sinister "Blankenship," which addresses climate change, marks a potent departure as a mean guitar lead lashes alongside the heavy subject matter. Meanwhile, the pastoral prettiness of "Between Tides" provides reconciliation for some of Smith's most vulnerable lyrics. "It seems my pain is self-imposed/ I'm just waiting for the storm to die," he sings as drummer Ben Newman and bassist Colin Caulfield coordinate a rhythmic ebb and flow.
With convincing uniqueness, Deceiver sees DIIV cautiously returns to effects-laden optimism. Sporadic tastes of ambiguity and experimentalism pepper the album's journey, integrating an element of mystery into the band's evolving sound. Greater concepts support DIIV's new material and save the album from becoming derivative or generic within the annals of jangle rock. With Smith's demons currently dormant, DIIV reestablishes itself as a band willing to explore the depths and heights of its inspiration.