ALBUM REVIEW: DJ Shadow and friends appraise 'Our Pathetic Age'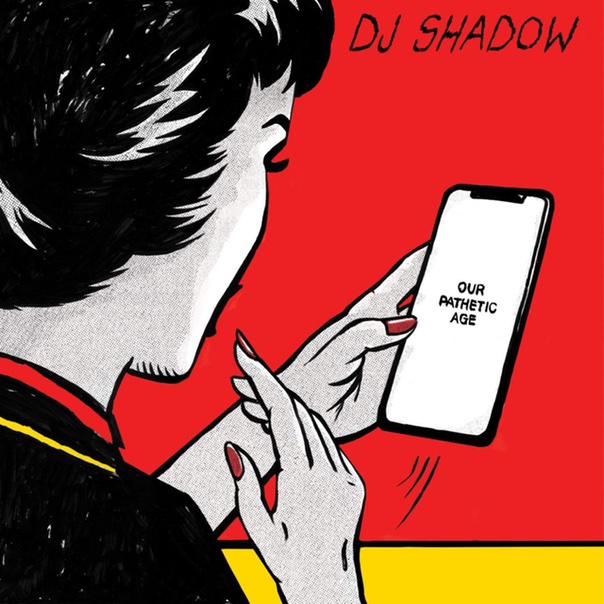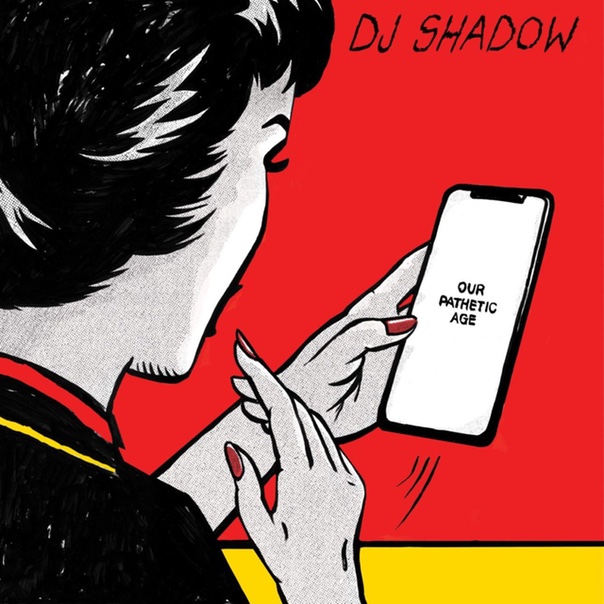 Under that moniker DJ Shadow, Joshua Paul Davis in 1996 gave sample-based music one of its first hit albums with Endtroducing. He transcended the established norms of '90s hip-hop by incorporating elements of ambient music, electronica and "sampledelia." Davis found more common ground with U.K. trip-hop than West Coast G-funk—which might explain his stint as one half of Unkle during the project's debut album cycle.
Our Pathetic Age
DJ Shadow
Mass Appeal, Nov. 15
A throughline of idiosyncrasy gives DJ Shadow's albums a sense of adventure, as you never know which samples he'll use or how he'll use him. Our Pathetic Age remains true to that creative sensibility, providing some welcome twists and turns over 23 tracks.
The double LP slices cleanly into an instrumental half and half with guest rappers. "Rosie" sets up the first half with beat changes from danceable breakbeats to overblown trap and a moody ambient outro. The second half lends itself to a comparable amount of exploration, with "Rocket Fuel" bringing a much more old-school flavor for De La Soul.
The funky pump-up anthem contrasts with the more somber tone of "Urgent, Important, Please Read." Rockwell Knuckles, Tef Poe and Daemon trade bars in a frank appraisal of an impending technocratic dystopia. The idea of society collapsing because of Instagram is pretty on-the-nose, but Davis' beat-making remains as intuitive as ever. He mines his massive record collection diligently, pulling sounds in and out at perfect times. He's truly a musician's DJ, approaching the art like a songwriter. 
The ambient intro "Nature Always Wins" creates an immersive atmosphere from which subsequent tracks can launch. The following "Slingblade" might appeal to fans of Shlohmo with its bell arpeggios and sparse percussion. The echoing snares and subdivided synth bass of "Intersectionality" achieve a similar monolithic feel through droning keyboard patches and even processed guitar chords. Cuts like this are closer to U.K. dubstep than traditional hip-hop, as "Juggernaut" emphasizes with its seismic drones and jagged vocal samples. The cut actually divulges in break-core electronics before circling back to its spacious half-time beat.
Deeper cuts "If I Died Today" and "My Lonely Room" broaden the album's scope with choppy funk breaks and abstract trap beats, but the real twists come from "Beauty, Power, Motion, Life, Work, Chaos, Law" and "Firestorm." The former punctuates an immaculate jazz drum solo with futuristic synth hits, while the latter swells with lush orchestration—almost like some of Pat Metheny's "mood music." DJ Shadow clearly hasn't hit a creative wall, and this is also clear from his ability to play with others.
Davis never had a problem finding great artists to collaborate with, and Our Pathetic Age is no different. "Drone Warfare" finds Nas and Pharaohe Monch spitting their multisyllabic rhymes over throwback orchestra hits and record scratches. The vocal talent and infectious beat keeps the bombastic production on the rails, while "Rain on Snow" doubles down on darker sonics. Inspectah Deck, Ghostface Killah and Raekwon of Wu-Tang Clan barge out of a haunting vocal reprise with vicious intent, driven by empowered distorted bass lines. It's night and day from "Kings & Queens," a solid slab of bling-era glitz complete with Run the Jewels' airtight triplet flows and a genius soul sample.
"C.O.N.F.O.R.M." dials into the societal decays caused by social media. The song's piano arpeggios bring The X-Files to mind, as Gift of Gab, Lateef the Truth Speaker and Infamous Taz ruminate on the subtle ways online conformity has homogenized human thought processes. DJ Shadow's beats have a way of pushing MCs outside their comfort zone while giving them room to express their personality. He's able to synthesize the rapid-fire bars of Wiki and Interpol frontman Paul Banks on "Small Colleges (Stay With Me)," balancing melancholy and grit over a snappy instrumental.
Davis makes a habit of extending the outros of certain songs, seemingly to give his atmospheric production a chance to shine after the bars. It works seamlessly on "JoJo's Words," on which the protracted boom-bap-cum-post-industrial vibe allows the listener to meditate on Stro's haunting words about self-destruction and self-harm. "Dark Side of the Heart" is worth soaking in, incorporating the immaculate guitar playing and vocal work of Fantastic Negrito alongside the complex flow of Jumbo is Drama. These musical innovations are vital, as the album's overall theme can become vague. 
Future Islands frontman Samuel T. Herring lends his voice to closer "Our Pathetic Age," on which Davis synthesizes dreamy house music and synth-pop similar to that of the singer's band. "I've heard the the things they've told about you, and I've been afraid to call," he sings, yearning for genuine connection in the midst of pervasive disconnection. It's a moment of clarity after a rollercoaster of imaginative beat music and hard-hitting performances. DJ Shadow has never played by any rules but his own, and that pays of admirably for his production and rubs off on the guests.
Follow editor Max Heilman at Twitter.com/madmaxx1995 and Instagram.com/maxlikessound.