REVIEW: Dolly Parton full of the holiday spirit on 'A Holly Dolly Christmas'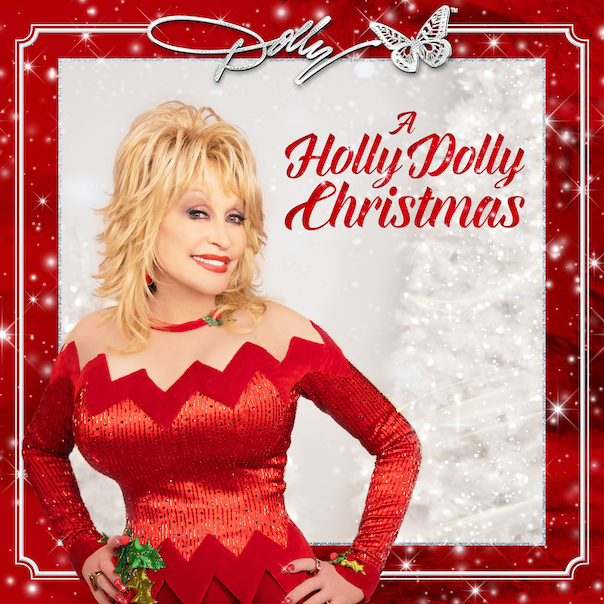 Christmas has come early this year—thank God—as Dolly Parton is set to release her first holiday album in 30 years. A Holly Dolly Christmas is the latest offering from country music's queen, and it includes all the merriment of the season. This 12-track album features Parton singing favorites, as well as a few originals. Parton recruited a number of celebrity family and friends, who lent their voices to this piece—from goddaughter Miley Cyrus to Christmas-crooner Michael Bublé and legend Willie Nelson. A Holly Dolly Christmas is a feel-good holiday playlist to lift your spirits.
A Holly Dolly Christmas
Dolly Parton
12Tone Music, Oct. 2
9/10
With Dolly Parton's years of experience and vibrant personality, it'd be a challenge to not make friends along the way. A Holly Dolly Christmas has the feel of a true community affair. One of the standouts is "Cuddle Up, Cozy Down Christmas," where Parton is accompanied by Bublé for a reimagined—and unproblematic—rewrite of "Baby It's Cold Outside." The track becomes a jazzy discussion about lovers snuggling on a stormy winter night with no intention of leaving the house.
Parton also teams up with "The Tonight Show" host Jimmy Fallon to cover Mariah Carey's "All I Want For Christmas Is You." When she visited Fallon's show a few years ago, he asked her to sing the song and realized she didn't know it. Parton and Fallon's rendition is as upbeat and fun as the original, with additional commentary from the pair that makes it their own.
Other duets include "Christmas Is," on which Parton and Miley Cyrus sing about the religious significance of the holiday season. "Christmas Where We Are," with Billy Ray Cyrus, is about spending Christmas with loved ones no matter the location. "Pretty Paper" is a Willie Nelson cover about remembering the less fortunate during the holidays. Parton also connects with her brother Randy Parton on "You Are My Christmas," a truly sweet original about how the true gift of the holidays for many people is the time shared with family and loved ones.
Parton has been vocal about her faith throughout her career, and this album was another opportunity for her to express that side. The two songs that speak directly to her faith—"Circle of Love" and "Mary, Did You Know?"—are perhaps the two most powerful on the album, as Parton displays her vocal range most clearly. "Circle of Love" includes a large choir that adds musical depth.
On "Mary, Did You Know?" Parton exhibits her fervor most clearly—while at the same time still showcasing her voice is still strong by belting out the chorus multiple times as she sings directly to Mary. At one point, Parton adds her own flair to the song, singing, "He walks where angels trod/ He is the son of God," in a bold and commanding way that will bring chills to some.
A Holly Dolly Christmas also touches on a few classic holiday favorites that Parton had yet to cover on her previous Christmas albums. The album opens with "Holly Jolly Christmas," where Parton explains her reasoning behind revisiting the Christmas genre 30 years later. She explained this in an accompanying statement: "Ol' Burl Ives was right when he wrote this song for us. Every year I love singing this song, and I thought, 'Why not do a whole album called A Holly Dolly Christmas?" The album includes her take on "I Saw Mommy Kissing Santa Claus," which she credits as the song that allows her to tap into her childlike side.
Rounding out the collection are two more originals: "Comin' Home for Christmas" and "Christmas on the Square," which takes inspiration from her time growing up in a small town.
Even though it's been quite some time since listeners have gotten a taste of Dolly Parton's Christmas spirit, A Holly Dolly Christmas could not have come sooner. Full of uplifting jingles and heartfelt odes to faith and family, the album brings to life everything that is great about Christmas music to those who enjoy it without feeling hokey or overdone. So what if it's October, and some parts of the country are still experiencing summer weather—literally, Ir's supposed to be in the 100s here all week. Press play album, and the holiday spirit is sure to find you soon enough.
Follow writer Piper Westrom at Twitter.com/plwestrom.