ALBUM REVIEW: Doves' decade of silence ends with 'The Universal Want'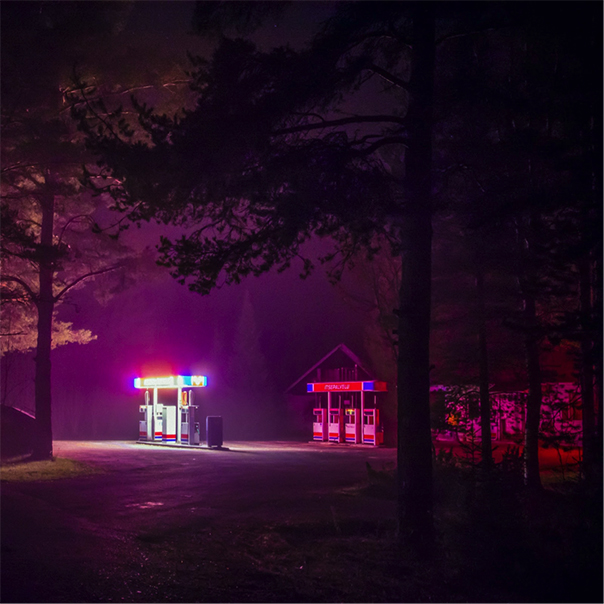 There's a moment that comes about halfway through "Prisoners" that says everything about where Doves–and many of their fans–find themselves at the end of this brutal and heartbreaking summer of 2020. A frenzied and urgent guitar solo gives way to a sparse acoustic guitar-and-strings interlude. And then Jimi Goodwin's familiar world-weary voice sings:
The Universal Want
Doves
Virgin/EMI, Sept. 11
9/10
"Hello old friend/ It's been awhile/ It's me again/ We're just prisoners of these times."
It's the closest thing we get to an acknowledgement of Doves' 11-year hiatus that preceded The Universal Want. It has been awhile. But even the most joyous of reunions between friends, bands and fans are all put on hold in the moment in which we find ourselves. Connected in the shared pain of being apart from the people and things that we love, we're together, but solitary. Just prisoners. 
Like many of their Manchester contemporaries, Doves exist in the nexus of existential gloom and world-beating self-belief. Over the course of four nearly perfect albums between 2000 and 2009, they perfected the balance between those two elements, turning daily struggles into cinematic epics shot through with hope and yearning. When Goodwin sings, "Your eyes are fixed to the skies/ Yet your feet still fixed to the dirt," on "Cycle of Hurt," he may as well be writing the band's mission statement. But this time Doves shift their gaze from upward to inward and the results are spellbinding and beautiful.
First single "Carousels" sets the stage as a retreat into childhood memories over a skittering Tony Allen drum sample that builds to dizzy psychedelic crescendo. "I Will Not Hide" is a bitter observation and confrontation with a politician that reveals itself as a statement of pride and defiance over sensational staccato drumming from Andy Williams and the first of many stunning guitar solos by Jez Wiliams that make one wonder if he spent the last 11 years playing guitar without pause. "Broken Eyes" and "For Tomorrow" are a one-two punch of classic Doves that beautifully set the stage for the stunning departure that comes next.
If you're going to call a song "Cathedrals of the Mind," you'd better bring the goods. The confidence is not misplaced. This centerpiece of the album is a haunting dub hymn that keeps adding layer after layer of mood as Goodwin sinks deeply into his own memories, seeing friends, events and versions of himself long gone. In the era of Zoom happy hours and social (physical) distancing, hearing Goodwin roaming empty halls, hearing "voices lost in time" and talking to faces that "aren't there" hits particularly hard. Later, he relives being with a friend in a concert hall, hearing a crowd "going insane," and it's all but impossible not to gladly jump down the rabbit hole with him and live in a memory like that forever.
A few songs later, "Cycle of Hurt" serves up a counterpoint and challenges listeners to confront their past rather than aimlessly dwell in it. Goodwin sizes up the pain he's carried with him and his determination to leave it behind. The song ends with a robotic voice repeating, "It's a trick. It's a trap," almost like a mantra after yet another barn-burning solo from Williams. The close of the album is the most satisfying since Doves' debut. The title track builds from a piano ballad foundation into a hypnotic spiraling arrangement that eventually re-enters the atmosphere with with a synth bass and 808 cowbell outro, perhaps a nod to the house music origins of this band nearly 30 years ago. "The Forest House" ends the album in typical Doves fashion with a haunting and contemplative comedown.
One day soon this terrible summer will be its own memory with its own personal context for each of us. But for now, we're stuck here. While we grind through day by day, missing our former lives and missing each other, The Universal Want seems to suggest that the strength we draw from our past is exactly what is going to get us through the heartbreak of the present. It may have taken 11 years to get here, but The Universal Want has shown up right on time.
Follow Skott Bennett at Twitter.com/skottbennett.