ALBUM REVIEW: Dream Wife explores its more intimate side on 'So When You Gonna…'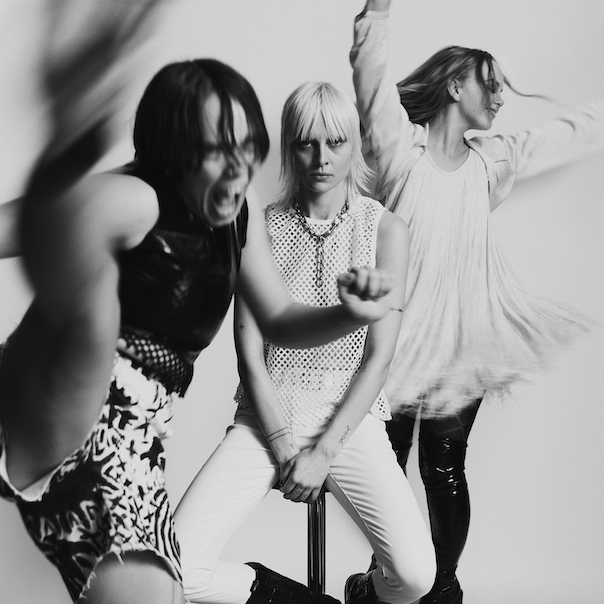 Icelandic-U.K. trio Dream Wife is back following its 2018 self-titled debut. Sophomore album So When You Gonna… finds the band on both ends of the pop-punk spectrum. From loud, screamed anthems to poetic mellow ballads; Dream Wife tries a little of this and that without venturing too far outside its wheelhouse. The group manages to tackle personal vulnerabilities on lighter yet remarkably heavy pop songs like "Temporary," while also showcasing its knack for harsher sounds.
So When You Gonna…
Dream Wife
Lucky Number, July 3
7/10
Right off the bat, Dream Wife opens with "Sports!," an energetic, angsty and upbeat track full of competition references and metaphors to pull off a clever reflection on athletic culture. "You see, height is time/ Time is money/ Never apologize," the group sings in the refrain, as the song makes statements about an array of issues within the profit-driven world of athletics, all while keeping it high-energy and awash in electric guitar playing. An indicator of Dream Wife's punk sensibilities is title track "So When You Gonna…" which comes screaming to life with Rakel Mjöll's vocals. It's full of quick drumming and dramatic guitar riffs. Lyrically, the band seems to dare listeners to take the next step: "So when you gonna kiss me?" For even more examples of punk in Dream Wife's repertoire, "Homesick" serves as an ironic song that likens missing someone to homesickness, featuring more of Mjöll's powerhouse screamed vocals.
However, underneath the hardened riot girrrl exterior, Dream Wife is able to express vulnerability as well. On a number of songs, the band addresses insecurities that exist within the members' lives that are often difficult to overcome. The daringly honest "Validation" questions why we all crave approval from others before making the argument that "validation is a human tragedy." The song is stripped bare, with spoken word vocals commiserating rather than arguing, which gives the tune a more unguarded feel while discussing self-doubt.
The band also opens up on "U Do U," a breezy acoustic guitar-driven song that explores self-worth and belonging in a world that will try to determine those things for you. It's sonically similar to "Validation," with slower tempo and simpler instrumentation, but the direct nature of the sounds pairs well with the depth of the messages in both tracks.
So When You Gonna… ends with one of its most divergent tracks. "After The Rain" is a nearly six-minute piano ballad that displays that lay the trio more bare than ever before.Dream Wife tackles subjects like motherhood, the passage of time and women's rights over their own bodies. It's a cause close to the trio, which has fundraised and lobbied for women's, trans and gay rights at their shows over the last few years. 
The final minute of the song is devoid of vocals as it slowly fades out until all that's left is a light crackling sound of vinyl on a record player. While the arrangement involves just a lone piano and some sparse guitar strumming, it never feels too simplistic as the melancholy lyrics float over the melody.
So When You Gonna… reintroduces Dream Wife as a band that's just getting started. With nods to their riot girrrl and art-pop beginnings; Rakel Mjöll, Bella Podpadec and Alice Go clearly still have things they want to get off their chests.
Follow writer Piper Westrom at Twitter.com/plwestrom.