ALBUM REVIEW: Dua Lipa delivers pop divinity on 'Future Nostalgia'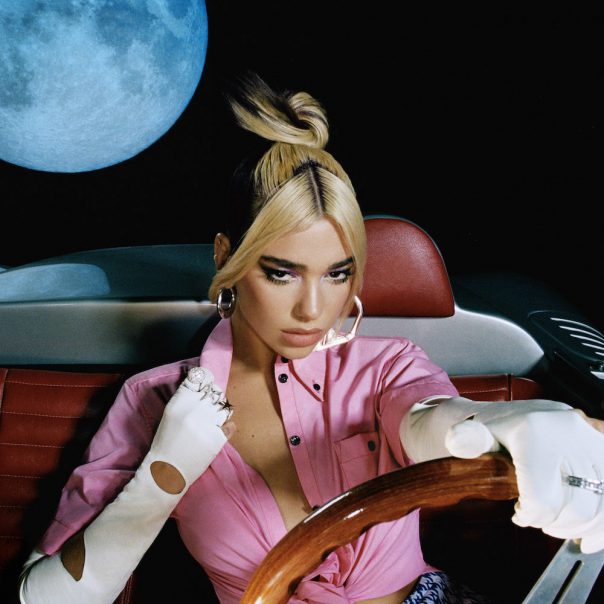 Dua Lipa went into her sophomore album with about as unenviable a task as you can have for a rising pop superstar. Following up the success of her stellar self-titled breakout debut would be no easy feat. To add to the challenge, she had to (again) catch lightning in a bottle and combine a timely cultural lyrical message with an infectious pop melody like she did on the fantastic "New Rules." The pop music world can be an unforgiving place, and the roadside is scattered with artists who burned bright on their debuts before quickly fading away. All this is to say that Dua Lipa had her work cut out for her. Enter Future Nostalgia.
Future Nostalgia
Dua Lipa
Warner, March 27
As the name suggests, Future Nostalgia is a melding of influences, fusing a classic sensibility with a modern sound and styling. The album is pure pop magnificence, striking the right balance in performance, songwriting and production to create a memorable work. It kicks off with the declarative title track, featuring some tongue-in-cheek lyrics like "I can't teach a man how to wear his pants." While it's a little silly at times, the song sets an immediate tone for the bold and fun themes to come.
Single "Don't Start Now" stylistically sums up everything Future Nostalgia is about. Driven by the punchy rolling bass line that would feel right at home in an Earth, Wind & Fire song, Dua Lipa seamlessly brings the track to the present day with its danceable rhythm and empowering message. Midtempo (yet still danceable) "Cool" lives up to its billing, driven by an airy synth and tight backbeat.
The staggering part of the album is just how naturally this all seems to come for the British-born singer. While "New Rules" may have been her first introduction to American audiences, Dua Lipa was already cranking out hit songs in Europe. On the new album, she shows no signs of slowing down.
The brightest highlight comes roughly a quarter of the way through, on the instant classic "Physical." From the dark symphonic synths of the opening verse to a fist-pumping chorus, it encapsulates pop better than any tune since Lady Gaga's "Bad Romance." The hook, "Let's get physical," is also undoubtedly at nod to the 1981 Olivia Newton-John song.
The laid-back "Levitating" features a wordy lyrical verse that jumps to a sing-along group chorus. The instrumentation has a slight Daft Punk vibe to it, keeping up the carefree and upbeat retro theme. The bridge features a rap-sung delivery by Dua Lipa that meld into more beefy synths and group harmonies.
"Pretty Please" delivers a breath of fresh air, built on an understated foundation of a simple drum and bass pattern. The track is is still infectious and danceable, but in a different way than the big anthemic jams that precede it. The vocal and percussion stays in the pocket, letting Lipa's delivery shine through. Club banger "Hallucinate" takes the opposite track, grabbing listeners' attention from the opening notes and not letting go.
"Love Again" opens with a symphonic burst, sampling White Town's "I Could Never Be Your Woman." It's upbeat but the heavy orchestral element brings a retro energy that differentiates it from the rest of the collection. Still, it'll become another club staple. The INXS-like "Break My Heart" opens with a dark pulsing bass back-beat and effectively infuses strings and orchestral elements to bring a new life.
Kiss-off cut "Good In Bed" doesn't take itself too seriously with Dua Lipa announcing, "We drive each other mad/ But baby that's what makes us good in bed," in the memorable chorus. She pushes the suggestive envelope, but it's a fun ride. Closer "Boys Will Be Boys" is a stark departure from the rest of the album, built almost entirely on a symphonic arrangement with piano accompaniment and Dua Lipa proclaiming that, "Boys will be boys/ But girls will be women." It's a compelling and empowering note to close on for an album that covers a lot of ground in the process.
Future Nostalgia serves up timeless pop anthems that are big, bold and fun. In a world that is becomingly increasingly difficult to find "fun" amid stress and uncertainty, the album provides a much needed breath of fresh air and a chance to let the light in.
Follow writer Mike DeWald at Twitter.com/mike_dewald.