ALBUM REVIEW: Elder takes a delicate approach to prog-doom with 'Omens'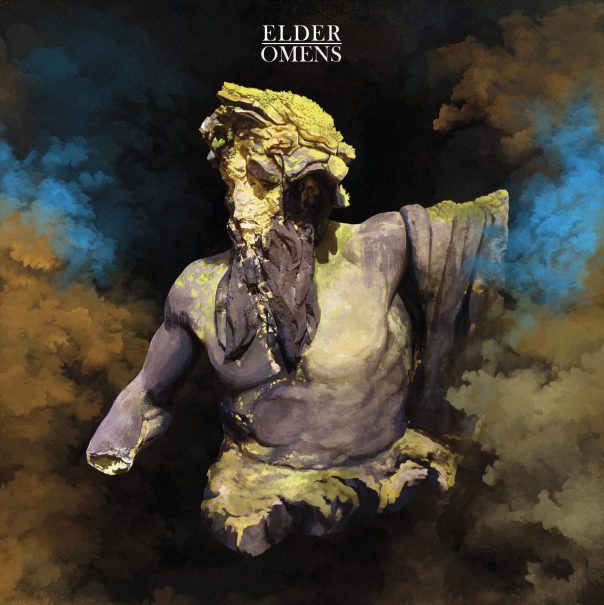 Don't even try to talk about heavy psychedelia in the 21st century without mentioning Elder. Rising from the stoner doom underground, the Boston quartet used progressive arrangements and trippy textures to produce some of the past decade's best albums. While fans pit 2015's Lore against 2017's Reflections of a Floating World, the band jumps the tracks with its fifth full-length album. After a decade and a half of inflating arrangements and increasing technicality, Omens takes a more reserved approach. Elder's forlorn melodies, crunchy riffs and tasteful shredding ease into pensive soundscapes, spacious jams and accessible singing.
Omens
Elder
Armageddon Shop, April 24
Doom snobs might cry "sell-out," but even a hardened elitist can't dismiss the title track. Out from '70s keyboard arpeggios comes a fuzzy, harmonized guitar vamp for the longtime fans, but Michael Risberg's lighter guitar tone takes precedence right away. That and shimmering synths give off a classic prog-rock vibe, while Nick DiSalvo's vocals recall old-school post-hardcore.
From inconspicuous noodling to breathtaking solos, the guitar work hasn't gotten any less impressive. Drummer Georg Edert still changes time signatures on a dime, maintaining tight chemistry with bassist Jack Donovan. What really sets Omens apart is Elder's effort to let passages breathe, rather than jam-packing them with awesome riffs.
If the past two Elder albums stand out as riff-a-minute odysseys, Omens deals more in slow-burning jams with arresting climaxes. Risberg's chiming keys cut through the harmonious riffing at the start of "In Procession," achieving the band's signature balance of technical polyrhythms, sticky groove and euphonic harmony.
Dynamics seamlessly shift from hushed fusion to electrifying choruses, but the midsection displays Elder's incredible growth as arrangers. The guitars and keys begin layering distinct, yet interlocked motifs as the rhythm section tactfully adds more bombastic fills and syncopated hits.
The fact DiSalvo can still interweave passionate hooks into all of this essentially makes him the doom metal version of American Football's Mike Kinsella. Where past songs adorned crushing heaviness with explorative ideas, these new cuts make those sonic ventures the core of the songwriting. The biggest risk was letting the keyboardist handle more leads. A lot of metalheads will cry foul, but it deepens the melodic quality of more ethereal arrangements.
The four-minute build-up of "Halcyon" crosses This Will Destroy You and Talk Talk's respective takes on post-rock. The unassuming beat, dancing guitar licks and pulsating bass rumble sink into a gorgeous sound bath, to the point where the following switch-up feels like waking from a dream.
The elegiac stoner riffs provide a breathtaking payoff. Deliciously cheesy synth melodies and math-rock rhythm changes might might recall the likes of The Mars Volta, but the fuzzy guitar tone and slower progression make this one of the doom-heavy cuts on the record.
The propulsive beat, bright chords and shout-singing of "Embers" stray the farthest from Elder's format. In what could be described as Jawbreaker taking LSD with King Crimson, the band provides some of its most mesmerizing instrumental breaks and infectious singing. The spellbinding keyboard solo feels climactic enough, but the band takes four extra minutes to develop hair-raising melodies and sweeping chord progressions. What it lacks in abject heaviness, Elder more than makes up for with sheer emotive power.
"One Light Retreating" smartly ends the record by interweaving more involved free-flowing instrumentation over earth-shaking doom riffs. Lumbering drones crash over constantly moving modulations, achieving balance between the band's old and new approach. The build from synthetic ambiance to the central riff is nothing short of engrossing, giving final credence to Elder's sense of melodicism, atmosphere and bone-rattling rock music.
It's not easy to successfully stray from the path, but Elder's unmistakable chemistry leads the band through its least "metal" album to date. By shedding its punishing roots, the band brings a new dimension to its most valuable asset: musicality. Omens should put Elder in any conversation about well-written rock music in the new decade.
Follow editor Max Heilman at Twitter.com/madmaxx1995 and Instagram.com/maxlikessound.