ALBUM REVIEW: Ellie Goulding unlocks dark passions on 'Brightest Blue'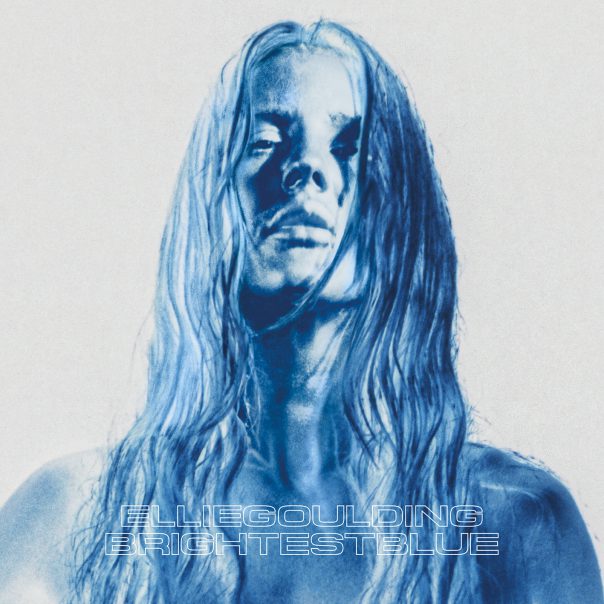 Ellie Goulding digs into her vulnerabilities on her fourth studio album, Brightest Blue. Goulding worked at her own pace creating the double-LP, opting to collaborate with other artists and release exploratory pop tracks as inspiration struck. At the same time, she continued to work away on a collection of darkly personal tracks. Whereas her prior record, Delirium, dug into the constructs of creating upbeat pop anthems, Brightest Blue takes the U.K. artist in an entirely different direction.
Brightest Blue
Ellie Goulding
Interscope, July 17
8/10
While it's stylistically different, the mood on Brightest Blue harkens back to Ellie Goulding's Halcyon record in its mysteriousness. She has a keen ability to tap into the most sensual vulnerabilities of love and relationships and reflect them in song.
Goulding opens with reflective piano ballad "Start," which begins with Goulding singing, "I'm thinking about how many times I've had to recover/ All I do is start again/ I'm thinking about a new beginning/ It's never too late to start again." The slow-burner builds with a verse from serpentwithfeet that bridges the track to its orchestral defiant and drama-filled conclusion.
The bass-driven "Power" also thrives on dynamics, shifting from the murky percussive grooves to the expansive chorus. Goulding provides enough vocal harmonies to build her own choir. "Power" fuses '80s influences with an alt-pop foundation, proclaiming "You just want the power/ You're not really down for love."
"How Deep Is Too Deep" is a rhythmic groove-heavy monster of a track that's both moody and sultry." Goulding adeptly delivers a lyrical push-and-pull about unrequited love. By the bridge, she finds the confidence to stand on her own. The spoken-word interlude of "Cyan" leads into big bluesy stomper "Love I've Given."  The track crosses focused intensity with an infectious pop sway, highlighted by Goulding delivering a fierce vocal.
Where Brightest Blue really succeeds in a quietest moment. "New Heights" allows her vocals to shimmer, mixing classic R&B and soul within a piano ballad. The clean guitar strumming of the pseudo-vocal interlude "Ode To Myself"is functionally an interlude, though it feels deeper than that. This leads to the gorgeous "Woman." The track is stripped down from Goulding's more involved production, which brings a refreshing change of pace
Goulding picks up the tempo for "Tides," an upbeat dancehall track, before transitioning to the trippy layered vocal intro of "Wine Drunk." Low-key tune "Bleach" opens with Goulding with just the acoustic strumming of a guitar before the backbeat comes in. "What would it take to bleach you/ What would it take to undo/ Five Hennesseys to drink you out my mind," she sings, lamenting loneliness.
Piano-led "Flux" shows the artist flexing both her more classical experience and leaning into her upper register falsetto on the chorus. The album's "side 1" concludes with the rhythmic lyrical cadence of the shining title track in dramatic fashion.
The second side features a collection of the pop-driven tracks Ellie Goulding has released in recent months. The songs feature collaborations with blackbear, Swae Lee, and Diplo, as well as a collaboration with the late Juice WRLD on the phenomenal "Hate Me." This second half of the album supplants her status as one of pop musics unsung hitmakers—in the U.S., at least; in the U.K. she's getting her due.
Follow writer Mike DeWald at Twitter.com/mike_dewald.