Album Review: Fancey sees a Love Mirage in discoland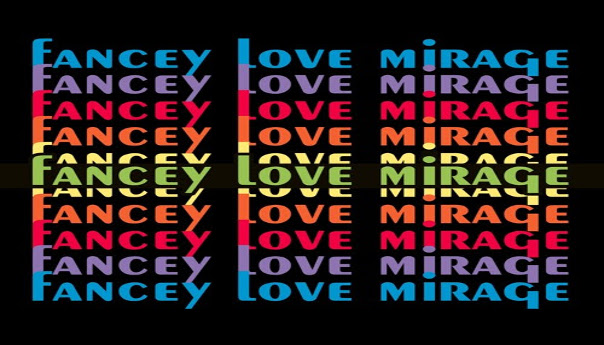 Todd Fancey is back, after a 10-year hiatus from work as a solo artist, with his third album, Love Mirage. The New Pornographers guitarist has admittedly been busy with his day job, but we finally get a glimpse into his psyche. Following the break, Fancey has come out the other side as Barry Gibb of the Bee Gees. If you walked up and said, "You have to listen to this lost Bee Gees album." I could see almost everyone believing it.
Does that mean it's a disco record? Yes and no. There are elements of disco, but also that of soft and yacht rock. This is a record that belongs in the 1970s. That being said, it's really good, if you like this type of music. It's not for everyone. Daft Punk is a band that blends that disco sound into something more modern. This isn't that. This is straight-up traditional 1970s music.
We're about to find out if there's still a place for this type of ambitious concept album anymore. In the era of negativity, this album emanates pure and joyful optimism. And maybe that is exactly what we're looking for. The harmonica on "Turn Around Baby" is reminiscent of Billy Joel's "Leave a Tender Moment Alone" mixed with "How Deep is Your Love" by the Bee Gees.
These are lavish compositions with an exuberance of production value. On "Disco Angel," the vocal overlay and the light brush on the cymbals—that sound like a soft wind—are phenomenal. In keeping with the disco theme, it's a love song that doesn't have much in the way of extravagant lyrics. "In the Morning Light" is without a doubt the best song on the album and again incorporates the harmonica. "Carrie" could have easily been called "This Is It" and doubled as  a call to the Kenny Loggins hit.
Again, it's not an album for everyone, because you have to be open to hearing something new that is 40 years old. That being said, it's fun, and the production value is extraordinary. It's definitely something to give at least one try, and different than every other band out there that is rehashing the same old, same old. Fancey brings something back to the landscape in a way that no other artist is doing, and maybe he'll be at the forefront of a new disco movement.
Follow editor Matt De Mello at Twitter.com/HaightStRecords and Instagram.com/Mattyd_Images.