ALBUM REVIEW: Fantastic Negrito builds on his sound with Please Don't Be Dead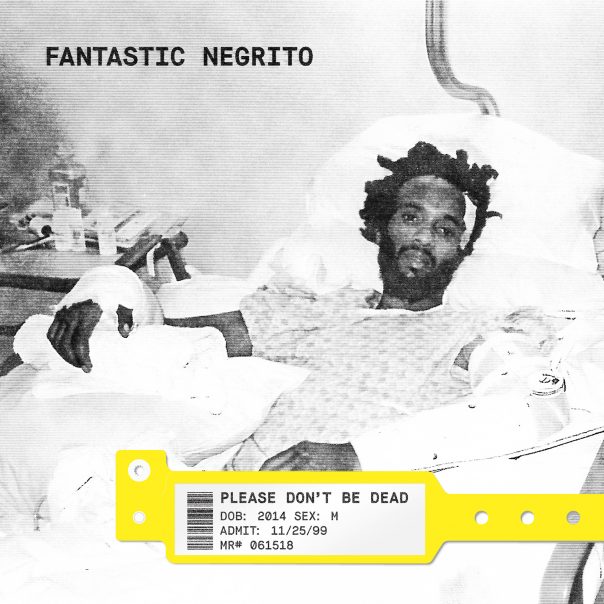 When the last Fantastic Negrito album, The Last Days of Oakland, came out in 2016, there was a buzz that Oakland's Xavier Dphrepaulezz could be the Next Big Thing after he had gone from busking at BART stations to a coveted NPR Tiny Desk concert in just a couple years. That album, his second under the Negrito name and third overall (including an ill-fated major-label debut in the '90s), led to worldwide tours as a headliner and opening for Temple of the Dog in its first (and tragically last) round of live shows. Oh, and it won a Grammy.
Please Don't Be Dead
Fantastic Negrito
June 15
All that has led to some sky-high expectations for the follow-up, Please Don't Be Dead. And I'm relieved to report that Fantastic Negrito is far from being another one-hit flameout. The new album very much keeps up the same level of quality that made him a rising star.
Don't get me wrong, it's not an equally precocious step forward—as good as Last Days was, that may not even be possible—but while some artists slump after beloved breakthrough, Dphrepaulezz shows his experience by maintaining the quality that won him so many awards and accolades.
It's not identical, of course. The best way to compare Please Don't Be Dead to The Last Days of Oakland is that the newer album has more. The rock influence rocks more. The soul aspect is more soulful. The underlying blues is bluesier.
Validating his refusal to stick to traditionally defined genres on The Last Days of Oakland, Dphrepaulezz dances between sounds and styles much more this time, and to greater extremes. Opening track "Plastic Hamburgers" features his rock flavors, while "The Suit That Won't Come Off" provides distilled soul. The common feel and distinctive, powerful vocals holding everything together, remain distinctly Fantastic Negrito.
While The Last Days of Oakland hinged on a clear and unifying love letter to Oakland and ruminations about the changes to the city, he gets personal this time around. As the artwork and title unsubtly illustrate, Please Don't Be Dead centers around Dphrepaulezz's 1999 car accident and coma. But it goes much deeper than that.
An album about Oakland can be very personal, but taking a more direct approach seems to bring out a greater passion. Being more personal also charges several songs with an overall zeitgeist-channelling power, like the empowering final track, "Bullshit Anthem." Those will likely find its way into a lot of "bad day" playlists.
It may be late to get on the "I was into him before he was famous" bandwagon for Dphrepaulezz. At this rate, his 2016 Grammy won't be the last and the next one will be in a category with more mainstream attention than Best Contemporary Blues Album. Get Please Don't Be Dead, get the last album, go to one of his fantastic live shows, and get on board.
Follow editor Daniel J. Willis at Twitter.com/BayAreaData.