Foals complete an apocalyptic journey on 'Everything Not Saved Will Be Lost – Part 2'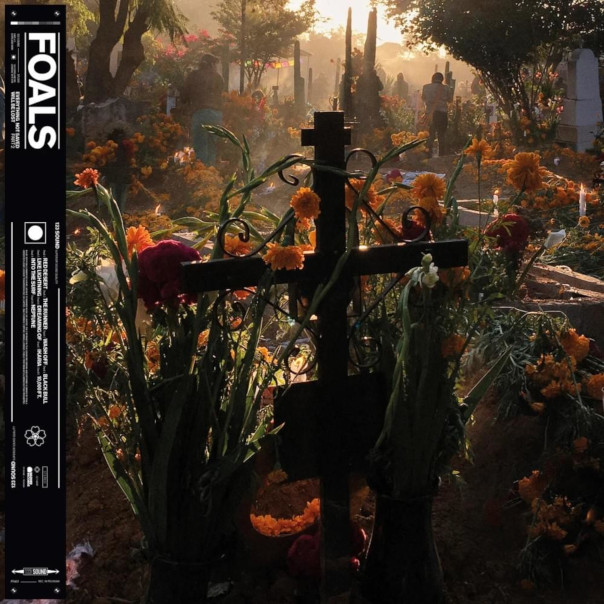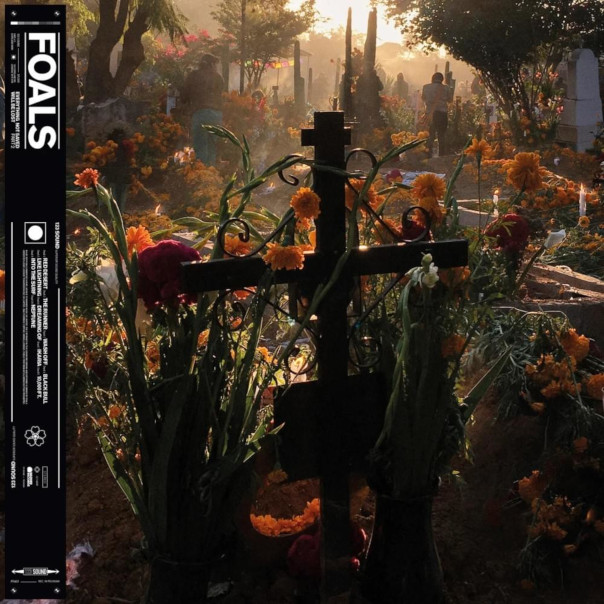 Just six months after Foals released their fifth album, Everything Not Saved Will Be Lost – Part 1, they're already back with the second half. Even after dropping solid releases throughout the '00s, Part 1 shaped up as a highlight of the band's career. It brought a delightful collection of dance-punk stompers like "In Degrees," nuanced psychedelic trip-outs like "Cafe D'Athens" and billowing, cathartic movements like "Sunday." It all chronicled a world in strife, leaving Part 2 to face inevitable calamity.
Everything Not Saved Will Be Lost – Part 2
Foals
Transgressive Records, Oct. 18
Part 2 picks up where Part 1 left off, as Foals attempt to get up, dust themselves off and figure out where to go next. Suspenseful intro "Red Desert" fades in and out quickly, sliding into one of the better tracks of the album, "The Runner."
Powerful, chugging guitars take hold while frontman Yannis Philippakis' voice charges forward with purpose. The rest of the band reflects his momentum back at him with some echoing percussion and chanted background vocals.
The following "Wash Off" adds a touch of Foals' math rock leanings, as drum clicks and acrobatic guitars bounce off of each other. Philippakis and the rest of the band continue their quest for meaning, which culminates in a cathartic crescendo and impassioned singing.
"Black Bull," true to its name, becomes another highlight with its dark and heavy vibe. It delivers some of Foals' most aggressive and pounding riffs to date. Philippakis matches this intensity with some growled vocals as he lashes out at others around him in violent anger. The aggression on "Black Bull" eventually pivots into a dark swagger on "Like Lightning," which in turn leads to the hazy contemplation on "Dreaming Of."
Foals tell their version of Icarus flying too close to the sun on "10,000 Feet," guiding the tragic journey with a pair of guitars—one deep and grungy while another one floats melodically above. The sonic juxtaposition helps paint a colorful picture. This one fades to "Into The Surf," a single previously teased on Part 1. The tie-in to the previous volume is a nice touch, with echoing chimes completing its cloudy aesthetic to muse about the end of days.
The album's finale comes to a satisfying head. The 10-minute "Neptune" describes the final departure of Foals. There's nothing left for them here on earth, so they've decided to escape into the great beyond. As the title suggests, the song traverses light years, pushing the band's strength in arrangement and atmosphere as it embarks on an interplanetary journey.
The song's foundation of slow, plodding rhythm builds in intensity until it bursts into a set of celestial singing and spacious guitars while Philippakis passionately begs to be taken away from the world and its troubles. The band takes things back down to earth, using the most delicate soundscapes to let the atmosphere breathe while a sweeping guitar solo imparts one final ascension.
Everything Not Saved Will Be Lost – Part 2 is a fitting bookend to the collection Foals began earlier this year. While the sonic palette of Part 2 isn't quite as diverse as Part 1, the themes of escape and redemption still run strong. The thoughtful callbacks, along with some brilliant highlights like "The Runner" and "Neptune," are welcome additions to Foals' already stellar songbook.
Follow writer Josiah Skallerup at Twitter.com/josiahskallerup.