REVIEW: Foo Fighters' 'Medicine at Midnight' offers more of the same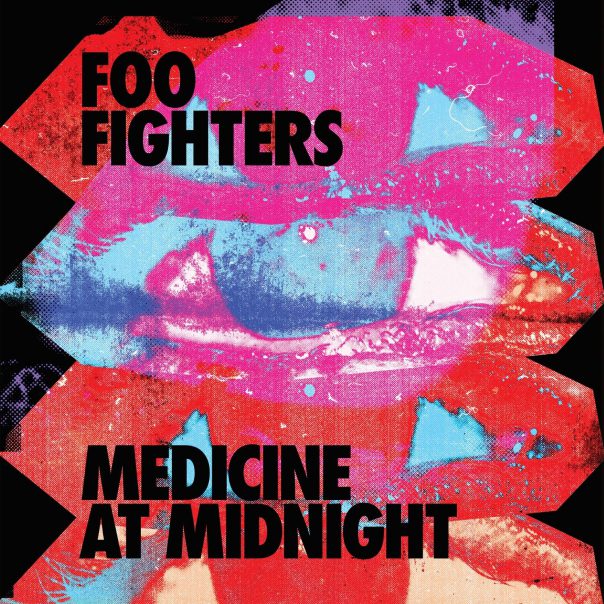 The Foo Fighters should rename themselves The Old Standbys. No band produces as consistently at a decently high level. Dave Grohl and company can't be accused of not doing their part to keep rock and roll alive. For a quarter century, they've waved the flag of uncomplicated guitar rock, for which they deserve credit. They wrote the ultimate how-to guide to making it big to a wide audience while not offending anyone.
Medicine At Midnight
Foo Fighters
RCA, Feb. 5
7/10
But when does a new Foo Fighters record sound unlike the last Foo Fighters record? And the one before that. They haven't flirted with greatness since Alicia Silverstone had steady work. New record Medicine at Midnight is… OK. It is a genuine stab at guitar pop. If this was 1979, parts might feel like KISS pushing "I Was Made for Lovin' You" on its bewildered fan base. Only it's not that much of a departure, nor is it as good.
The Foo Fighters have become the fallback relationship one keeps around in case the magic just never happens. Frustratingly, it's still a magical live band. You never know when the Foos are going to roll out a rock legend for an amazing cover, or switch instruments, or hold an impromptu on-stage pep rally for someone in the audience. Dave Grohl shattered his leg during one tour and kept performing on a gloriously over-the-top rock and roll throne the world never realized it needed.
Medicine at Midnight has its requisite moments of cleverness, the usual smattering of real emotion and big guitar riffs. But, Dave, you were in Nirvana. You lived with Kurt Cobain. You've made records with Beatles and members of Led Zeppelin. You don't have to be as good as them, but you should also know what musical growth means.
The band has called Medicine at Midnight its most upbeat album, but since when has upbeat and mostly boring meant the same thing? Opener "Making a Fire" has characteristically tight and flawless drumming, which really works for the three percent of the audience really listening to drums. Otherwise, there are some "na-nas" that won't even land in the top 10 of songs featuring "na-nas."
There is some good news. "Shame Shame" was the first track released from the record, with good reason. The hook is spooky good, and the delivery is dynamic and catchy. It's the record's only shot at getting run on a late-career compilation record. "Cloudspotter" is almost danceable, with nice builds that let loose with real energy.
We—again—hear the strings over a mid-tempo riff of "Waiting on a War," before descending into double-time chaos that no longer is very chaotic. Title track "Medicine at Midnight" could be from an '80s soundtrack until fizzling a bit at the chorus. Like so many Foo songs, it seems to start with a great idea and ends lacking movement near the finish line. "No Son of Mine" is another good idea that doesn't go far enough. Same for "Holding Poison." Whether it's in the production or the song structure, there's a lack of imagination and a falling back to the same old formula.
"Chasing Birds" is a nice break; Grohl can always fall back on sincerity and heartbreak in a measured, '70s kind of way. There's another brief stab at the '70s—this time sounding like a Queen riff—before refreshingly rough ground gets paved over during final track "Love Dies Young." It's constructed well, but also very predictable.
Medicine at Midnight delivers for fans used to rock delivered on safe ground. The rest of us may see the tour, pandemic permitting, where we'll hope for lots of oldies. But greatness in the studio is likely long gone for the Foos.
Follow music critic Tony Hicks at Twitter.com/TonyBaloney1967.