ALBUM REVIEW: Foster the People find their groove on Sacred Hearts Club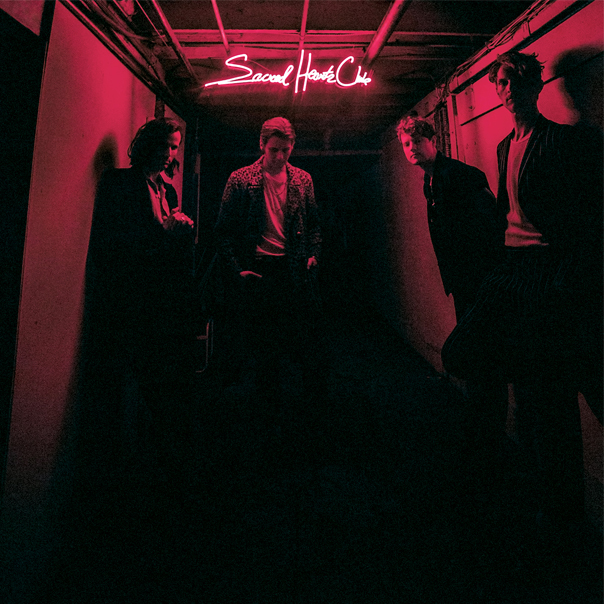 Indie darlings Foster the People are back and hoping to shake off the sophomore slump with their third studio album, Sacred Hearts Club.
Sacred Hearts Club
Foster the People
July 21
Led by self-released single "Pumped Up Kicks," Foster the People stormed into the indie scene back in 2010, landing slots at Coachella and South by Southwest before even releasing their debut, Torches. The hype was well-placed, as several other singles charted, and the album went platinum. Supermodel, released in 2014, was met with mixed reviews. The album showed a slight change of pace, from a beat-oriented sound to a guitar-driven one.
From the first sounds of Sacred Hearts Club, Foster the People has their sound back. "Pay the Man," is a fast-paced, beat-driven song that's already been taking dance floors by storm thanks to its early release on the band's III EP that was released in April.
The III EP this was a brilliant piece of marketing by the record company and one that seems to have helped Foster the People capture that same momentum they had with their first album. The EP has three of the most buzzworthy songs from the Sacred Hearts Club album, which is great for publicity, but a little disappointing if you're hoping for all new songs.
"Doing it for the Money," is another song featured on both the EP and album. It's a masterpiece of indie dance-pop, a genre I think Foster the People is most successful with. The group has a knack for capturing great grooves and catchy choruses.
"Lotus Eater" is another standout, which I hope will be a single, as I won't tire of hearing it in heavy rotation on the local radio stations. It's driven by a great crunchy/surf guitar with what I would call a classic Foster the People-type drumbeat behind it.
For me, the only downside to the album is the short song "Time to Get Closer." At under a minute, the song is more ambient than what we'd expect from the band, and it seems out of place.
Of the 12 songs on Sacred Hearts Club, 10 are what Foster the People do best. Upbeat, attention-getting, indie dance-pop. It's what made their debut album so good, and what will make so many love this album when it drops this week.
Follow reporter Shane Johnson at Twitter.com/shanejohnson14 and Instagram.com/thehurra.