Album Review: Frank Carter stumbles into Modern Ruin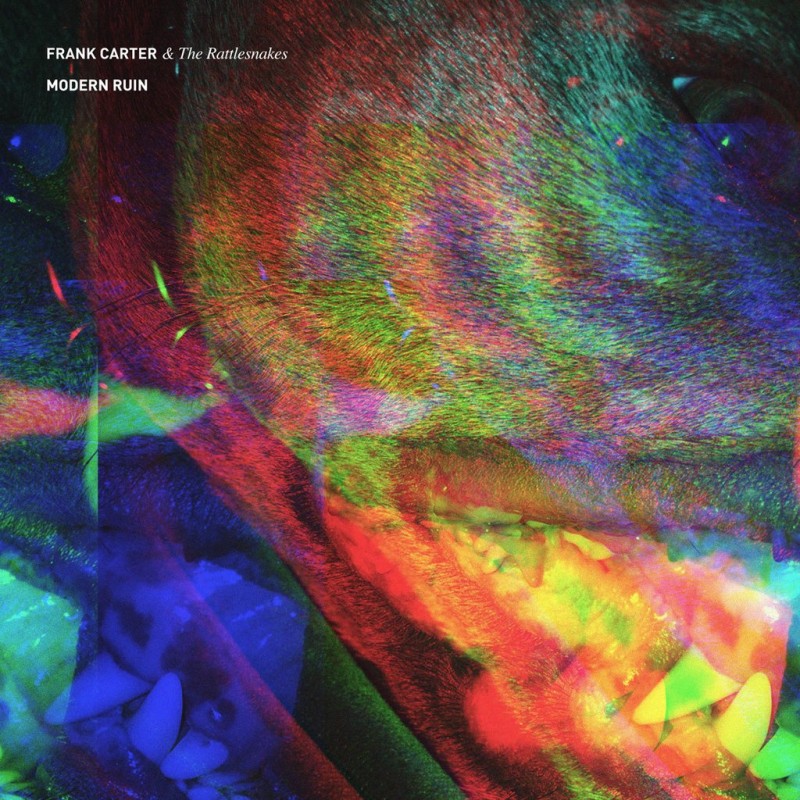 Former Gallows frontman Frank Carter and his new band the Rattlesnakes are offering up yet another perplexing chapter in his musical career with the release of Modern Ruin.
On a path that has weaved from his hardcore beginnings, to his brief foray into lighthearted alt-rock with now defunct Pure Love, Modern Ruin presents still another change in direction.
This latest iteration of Carter is essentially a poor facsimile of AFI, post-Shut Your Mouth and Open Your Eyes, after Davey Havok started wearing eyeliner. The record offers a liberal helping of cheesy, contrived angst across 12 tracks, one of which could be construed as hardcore.
The song's message is a little hazy, but very much in line with the rest of the record, which is to say that it's generally dark and overly concerned with sounding cool. It's pretty safe to say that the only thing the title track will be defining is the overall trite tone of the rest of the record.
The song "Wild Flowers," about lying in the grass picking daisies with a lover, offers some pretty tired metaphors as it opens with, "And her lips are the sweetest like honey and milk/And her skin white like cocaine but soft as silk." Naturally, though, it turns into the requisite love-gone-amiss song, about a broken daisy chain and a broken heart when his lover leaves him, "And all of a sudden you rose from our nest/ No longer felt love/ I felt sorrow instead."
Modern Ruin comes off as an attempt at pandering to a fan base, but at this point it's pretty unclear as to what that base would be. Certainly fans of Frank Carter and the Rattlesnakes' maiden record Blossom are in for a surprise, and chances are it won't be a pleasant one.
Follow reporter Julie Parker at Twitter.com/jpwhatsername.