ALBUM REVIEW: Always Ascending fails to transcend for Franz Ferdinand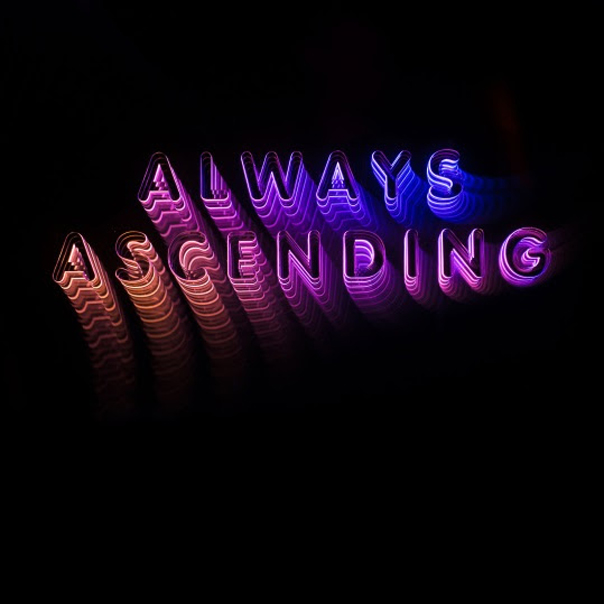 From its 2004 debut to 2013's Right Thoughts, Right Words, Right Action, no band other than The Strokes and Interpol epitomized the post-punk revival than Franz Ferdinand. As the genre experienced a steep decline in popularity, so did Franz Ferdinand. So for Alex Kapranos and company, it meant it was time to reinvent themselves.
Always Ascending
Franz Ferdinand
Feb. 9
While Franz Ferdinand's 2004 self-titled debut album rested heavily on catchy riffs and angst-driven lyricism, the Scottish rockers increasingly dabbled with dated dance-pop dynamics through the coming years. Nevertheless, its increasing fascination with sounds and bands from long ago has created a guise that makes Franz Ferdinand completely unrecognizable on its latest album Always Ascending.
Although the band has managed to completely alter its sound with Always Ascending—partly due to the departure of founding guitarist Nick McCarthy—it has become drenched in retro synth-pop staleness.
With Kapranos going out on a limb to refer to the band's musical direction as simultaneously "futuristic and naturalistic," it is clear that the one-time guitar-led band is either oblivious to what "futuristic" means or has pushed the "experimental" envelope too far by completely resorting to farce attempts of nostalgia with wavy synths and modern production to fill in the spaces where foot-stomping, serrated riffs and sing-along anthems like "Take Me Out " and "Do You Want To?" once resided.
To some, Franz Ferdinand's fifth album may feel delightfully sentimental with its slightly modern spin on new wave '80s dance pop, when in reality, Always Ascending is bland and drowning deep in its influences.
The title track opens proceedings with an agitating and all-too-familiar electro-pop throb that survives on its darting climax of syncopated synths and pulsating energy that peters out rather quickly. On tracks like "Lazy Boy" and "Finally," murmured bass lines and sickly retro warbles of guitar and synth make you cry out for Franz Ferdinand's better days. Unfortunately, the second half of the album only augments the band's newfound electro-pop fervor, but with unsuccessful moments of glitchiness on songs like "Feel the Love Go."
There is a bright spot with Franz Ferdinand's latest album, unfortunately, we have to wait until the very end to receive it. "Slow Don't Kill Me Slow" is unlike any other track here—it's atmospheric and revisits the band's guitar-led roots with a more contemporary melodic slant.
Always Ascending is a deceptive album title—it's a record attempting to experiment when in reality, it's a rehashing of the old.
Follow writer Kyle Kohner at Twitter.com/kylejkohner.