ALBUM REVIEW: Future Islands find love in darkness on 'As Long As You Are'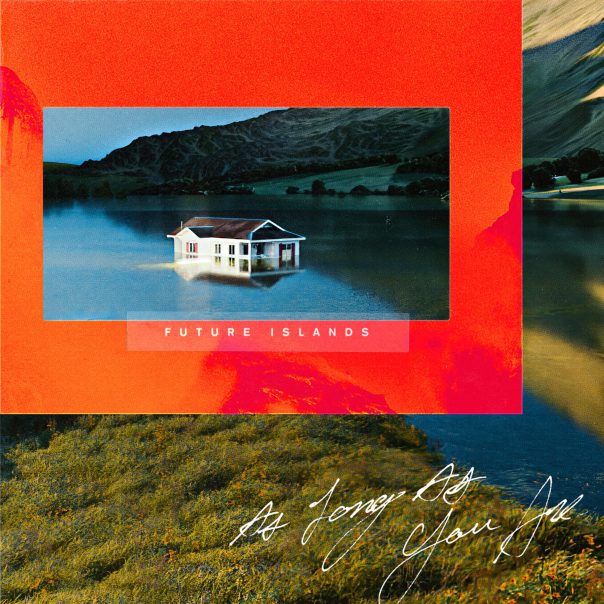 Baltimore alt-rockers Future Islands drew upon their dozen-plus years as a band to carefully craft their sixth studio album, As Long As You Are. The album was shaped around the group's experiences on the road and the feeling of having life goals always just out of reach. As unique as that might initially see, the album also parallels the experiences many are having during this most tumultuous of years.
As Long As You Are
Future Islands
4AD, Oct. 9
8/10
Lyrically, the album tackles issues of burnout, self-doubt and overcoming the weight of heady expectations. Stylistically, the band doesn't stray drastically from its signature sound. The album fuses alt-rock with synth-pop, alongside influences like Americana. Yet Future Islands have become more evolved and mature. Frontman Sam Herring's unique singing stands front and center, carefully crafted and delivered with raw awkward passion.
Opening track "Glada" is a divine introduction to the record. The song brings a soft and soothing melody accompanied by a restrained backbeat. Herring's vocal delivery leans closer to that of a narrator or poet—carefully focusing on diction. There's a throwback authenticity to Herring, who delivers a vocal performance that occasionally steers toward the operatic.
The pace quickly accelerates on the bouncy "For Sure"—the lead single—with a bounding synth playing off of an omnipresent bass line. The percussive "Born In a War" also features a healthy dose of bass driving the musical foundation. Herring's delivery is cutting, with a raw but precise enunciation of each lyrical line as his voice breaks through to the listener. The atmospheric "I Knew You" touches on the aftereffects of a toxic relationship. Herring's vocals once again became a fascinating focal point.
"City's Face" picks up where "I Knew You" left off. The track is about leaving behind a city and life in the aftermath of a broken relationship. The lyrics exude frustration and self-doubt, but are presented in a more introspective and encouraging way. The energy kicks back up for "Waking," an '80s-tinged track with more of an uplifting message about overcoming. Danceable rocker "The Painter" mixes a repeating clean guitar riff with a shimmering synth; the melodies have a slight classic rock or blues influence. The band has said this record was inspired by love in a dark place, and this track lives up to that billing.
The driving "Plastic Beach" has a Springsteen-esque quality to it, but within the context of alt-rock. Opposite some of the previous darker songs, it opts for a more joyous and upbeat message celebrating oneself. The tempo may not necessarily slow down, but "Moonlight" offers more sparse and stripped-down instrumentation. "But if I asked you/ Would you say?/ 'It's only rain'/ Nothing more," Herring sings about of the fragility of love.
"Thrill" has a Waitsian quality to it, with Herring occasionally singing in a raw and strained voice either behind or ahead of the beat—adding an extra layer of musical expression. The album closes out with "Hit the Coast," an upbeat and energetic alt-rock number packed with a joyous positive energy—taking all the compounding emotions through the album that came before it and putting them behind.
Follow writer Mike DeWald at Twitter.com/mike_dewald.