ALBUM REVIEW: G Herbo expands his introspection on '25'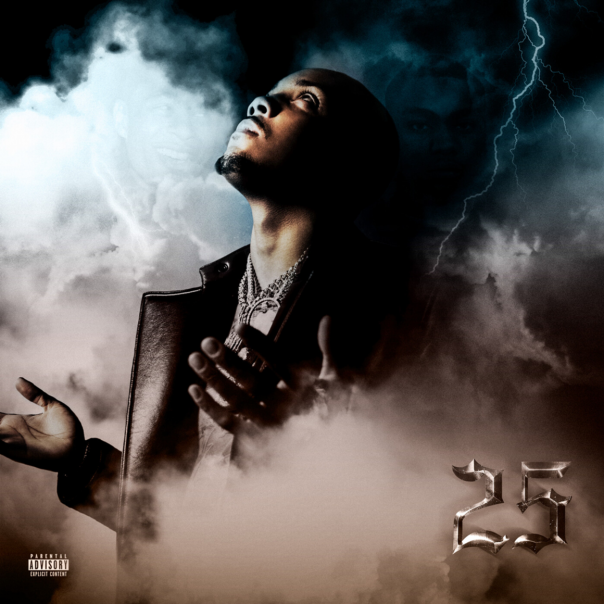 The Chicago drill scene is alive and well. Between Polo G's Hall of Fame and, now, G Herbo's 25—we may have a new trend setting up to define the next era of hip-hop.
25
G Herbo
Epic, July 2
7/10
The new record follows G Herbo's 2020 album, PTSD, on which the rapper reflected internally on his struggles with the titular disorder, brought on from firsthand experience with street violence growing up. On 25, Herbo continues to grapple with those issues, while simultaneously reflecting on his career successes, with contrasting thematic celebratory and somber sequences.
The album opens with "I Don't Wanna Die," as an eerie and solemn children's choir leads into a keyboard melody. G Herbo raps about his experience with gang violence. Polo G and Lil Tjay join "Cry No More" and detail the psychological toll that all this violence has taken on each of them.
"Stand In Rain" and "T.O.P." feature muffled instrumentals, as if the keyboard was being held underwater to create a deep ambience that suits the album. The former track has G Herbo assessing his career success in the context of all the violence he's survived despite of it all, which is similarly echoed on "No Jail Time," "Doughboy" and "Turning 25." The latter is more of a flex track, with 21 Savage making an appearance.
"No Jail Time" stands out due to the strong lyrical content and delivery that feels reminiscent of Joe Budden, which suits Herbo well. "Cold World" and "Loyalty" focus directly on themes of trust and betrayal, particularly on how relationships between friends and even family can be soured as a result of street politics. "Whole Hearts" and "Trenches Know My Name" maintain with the themes of trauma, as G Herbo finds himself forever bound to gang life while being in constant agony from the onslaught of tragedies it produces.
"Drill" jumps at listeners with its Rowdy Rebel feature, as both the Chicago and Brooklyn rappers go berserk over a string instrumental with fiery intensity. "Demands" is a bold, politically charged number, as G Herbo calls out police brutality and systemic racism against Black Americans, with particular emphasis examining the wealth disparity brought on as a result of said oppressive institutions. "Statement" serves as a direct address to the charges of fraud that had been brought against G Herbo in December 2020. Closing track "Break Yoself" has Herbo also calling out rappers who present a fake lifestyle on social media, using wealth and claims of being gangsters as an act, while he himself is the real deal.
The album maintains solid footing in its themes and presentation. The only thing holding it back a bit is its length, which could have easily been cut down a bit for a tighter collection of songs. Several of the songs here are sonically redundant, saved by solid lyrical content and exceptional production courtesy of Tay Kieth. G Herbo sought to focus on growth with his previous album, and he's still finding places to grow here.
The original version of this story incorrectly listed Rowdy Rebel's home. He is from Brooklyn. We regret the error. Follow editor Tim Hoffman at Twitter.com/hipsterp0tamus.