QUICK TAKES: Gang of Four ends the story with 'Anti Hero'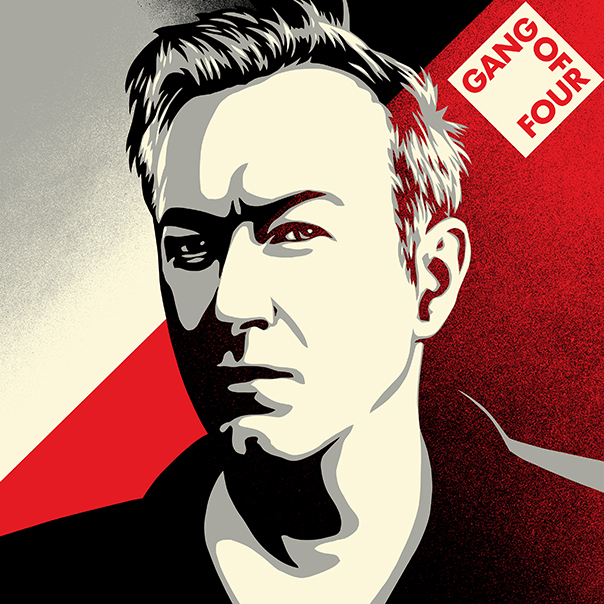 Gang of Four guitarist Andy Gill's death in February marked the end of an era, and, incidentally, the beginning of a pretty crummy year. After the legendary and influential guitarist passed away of pneumonia, his obituaries noted that he was listening to mixes for a new album from his hospital bed.
Anti Hero
Gang of Four
Republic of Music, July 17
Anti Hero, Gang of Four's final EP, is the guitarist's musical coda, a four-song send-off that captures Gill's razor-sharp playing at the top of his game. In a benefit organized by Gill's widow, Catherine Mayer,  proceeds from the sale of the record will benefit the hospital where Gill passed away.
In keeping with the band's ethos, the EP is stripped down to its barest essentials. The four Gang of Four songs, which all together clock in at about 12 minutes, are potent distillations of Gill's musical approach. "Glass," the two-minute punk gem at the EP's close, is a reworking of the song that originally appeared on the band's 1979 album, Entertainment, and provides a master class on Gill's innovative technique. The intro to the song is just two chords; you could probably show someone who's never played guitar how to play it, and she could approximate the riff in the course of the afternoon. Gill's guitar tone, his rhythm and "feel" can't really be taught at all. But they've been imitated by everyone from Duane Dennison of The Jesus Lizard to Nirvana's Kurt Cobain.
The second single, "Day Turns To Night," was written by vocalist John Sterry just days after Andy's death for his solo artist project, JJ Sterry.
Anti Hero continues the band's increasing incorporation of programmed drumming and synthesizers. Gill's guitar work on "Forever Starts Now" almost sounds like a sample, giving the tune bit of a hip-hop flavor. At one point in the song, Gill simply repeats a single note eight or nine times to remarkably dramatic effect.
The songs feel a bit poppier than classic Gang of Four. Sterry, who joined the band in 2012, seems slightly less misanthropic than original singer Jon King, but only slightly. The reworking of "Change the Locks," a  single the band released last year, feels a bit edgier and more tense with the disco-inspired high-hat work pushing against dark slabs of overdriven guitar.
The cover art for Anti Hero was supplied by famed artist Shepard Fairey (of the Barack Obama HOPE poster fame), who created it as a tribute following Gill's death. His contribution to the project is another testament to Gill's and Gang of Four's influence, not only musically but in the culture more broadly. The band's final EP is no substitute for Gill's loss, but it is a very nice memento.
Follow writer David Gill at Twitter.com/songotaku and Instagram/songotaku.