ALBUM REVIEW: Garbage decries the status quo with 'No Gods No Masters'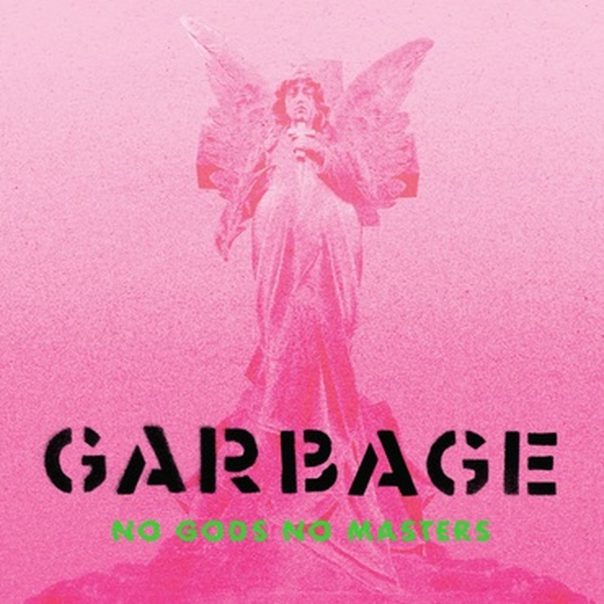 No Gods No Masters, the new album from Garbage, shares its name with a popular anarchist slogan that has become more prominent in public discourse as of late. So you know the exact direction Shirley Manson, Butch Vig, Duke Erikson and Steve Marker are going right off the bat.
No Gods No Masters
Garbage
Stunvolume/Infectious Music,
June 11
9/10
The album, Garbage's first since 2016's  Strange Little Birds, opens with the sounds of slot machines promising big jackpots. "The Men Who Run The World" is a song that critiques the abuse of wealth, power and influence afforded to the patriarchy. It's guided by a marching tempo, funky, low bass and warping synth effects with sparse electric guitar riffs throughout.
"The Creeps" maintains its focus on synths, as the melody heavily distorts and picks up the pace, taking on a more aggressive and punk rock quality to it. Manson guides listeners down the rabbit hole of someone his or her mind. It's followed by "Uncomfortably Me," on which she sings about her cognitive dissonance of wanting the approval of those who despise her as well as her burning desire to throw it all in their face.
Taking a respite from the political fight songs, "Wolves" is a lovelorn track that tugs at the heartstrings with a rigid guitar riff and backing synths. "Waiting for God" is easily the most somber track on No Gods No Masters, with ambient and rumbling low tone synths as Manson sings about the ongoing epidemic of police violence against African Americans. "Godhead" opens with fuzzy scratching and thunderous percussion, as warping synths and electric guitar strikes evoke a cyberpunk aesthetic, and the chilling vocals are delivered via hushed whispers.
We then come to the free-loving "Anonymous XXX," which is highlighted with an acoustic guitar and snare-kick combo that gradually blends in bass and croaking synths. The song is explicit in its meaning, just a straightforward track about lust and hooking up with strangers anonymously.
"Flipping the Bird takes a more lighthearted tone, with its summery and light electric guitar melody, as Manson sings with a carefree attitude about sticking it to the people she can't stand. The driving title track is a rock anthem well suited to the sensibilities of those ready to uproot the system and enact change and reform the patriarchal capitalist society. The album closes with the jazz-influenced "This City Will Kill You," led by a snare and high hat combo paired with horns and strings that are high in the mix. That should stand out like a sore thumb, yet still fits well within the context of the album. There are eight additional songs on a deluxe edition.
What makes the sociopolitical focus of No Gods No Masters so intriguing of a listen is the focus on the emotional impact each topic has on the individual. Instead of focusing on critiquing the inner mechanisms driving societal ills, or trying to answer those problems outright, Manson and co. focus on the immediate impact of how the lives of regular people are immediately impacted.
Follow editor Tim Hoffman at Twitter.com/hipsterp0tamus.