ALBUM REVIEW: Geographer thrives 'Down And Out In The Garden Of Earthly Delights'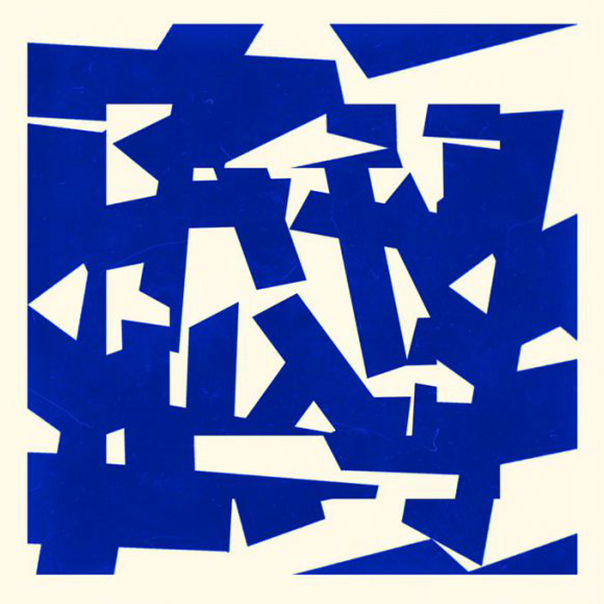 Note from the editor: The new album by Geographer (Mike Deni) had been postponed twice, most recently to Dec. 4. After the publication of this review we found out it has been pushed out again, to April 2021. The review now reflects this.
As with so many artists in 2020, the pandemic delayed the latest from San Francisco transplant Mike Deni, better know by his indie rock band's moniker, Geographer. Down And Out In The Garden Of Earthly Delights—which was originally going to drop last spring, got bumped to last summer, then to December, and now again to April 2021. The album is a musically expansive 15-track odyssey that digs deep into the human condition and life's struggles. While the Geographer sound is defined as synth-pop and rock, that really doesn't do justice to the breadth of sounds on Down And Out…
Down And Out In The Garden Of Earthly Delights
Geographer
Self-released, April 2021
7/10
The album opens with the dramatically flowing and spacious synths of "Slave To the Rhythm," on which Mike Deni effortlessly bounces between lush bass vocal tones to a sweet falsetto as the track builds. Once it moves into the second chorus, the sound opens up and the song blooms into a full-on rock. "I'm a slave to rhythm/ A slave to the light," Deni sings in the upbeat chorus. The tone shifts pretty dramatically into "Garden"—a spacey, atmospheric synth track with an R&B-like grove to it. The song is drenched in reverb, giving it an otherworldly quality to Deni's tender delivery.
Deni then switches to more of a synth-driven template until toward the end of the album, when he brings back the rock for "Never Let You Down," one of the most direct meat-and-potatoes rockers on the album with fuzzy guitars backed by a deep bass and synth.
The infectious and bouncy "Hollow (Do You?)" introduces another confluence of influences. Deni's riffs aren't hyper-present throughout much of the album, but when they do appear they add an extra dimension to the synth-heavy material. The pulsing piano-driven "The Other Side" ups the ante on memorable melodies. This one would seemingly thrive in a live environment. Mike Deni probably thought he'd get to break this one out often on his long-canceled summer tour. "I keep the promises you don't make," he croons.
Straightforward alt-pop rocker "Alibi" trades in the heavy synths for a more straightforward rock sound. "Glowing Red" serves as more of an electro-inspired extended interlude, with Mike Deni singing melodies and harmonies in the background without any particular words. Intimate ballad "Giving In" is a highlight of the album, trading in musical complexity for a beautiful and simple earnest piano ballad with some string accompaniment.
The pace picks back up for the danceable synth track "Love Is Madness," which features Deni reaching back into the upper echelons of his vocal range. The song breaks down into a percussive interlude before the music falls out to allow him to sing an a cappella vocal bridge. "Keep Running" builds from a mid-tempo bop to an expressive synth-pop piece, layering various synths and samples to create an expansive palate of sound.
"Someone" draws a light '80s pop-rock influence, with a clean memorable guitar riff taking the lead over warm bass lines and a driving beat.
"I thought I saw a shadow of the person I could be/ But there was nothing there but a picture of my father next to me," Deni sings on the introspective indie rocker "Sweet Memory." Things turn decidedly more experimental on the mid-tempo ballad "Waiting on a Stranger," a beneficiary of a memorable vocal alongside4 a variety of synth sounds and a handclap beat keeping time.
Deni often succeeds the most on the quieter moments on Down And Out In The Garden Of Earthly Delights. Acoustic ballad "Lost In a Love Song" is a tender and honest portrait that shines because of its musical space and simplicity. A couple of songs later, the album concludes on a high note with a double shot of divine balladry in "Love Defined" and "When Will I Belong."
Follow writer Mike DeWald at Twitter.com/mike_dewald.