ALBUM REVIEW: Glen Hansard presents the intimate and grand 'This Wild Willing'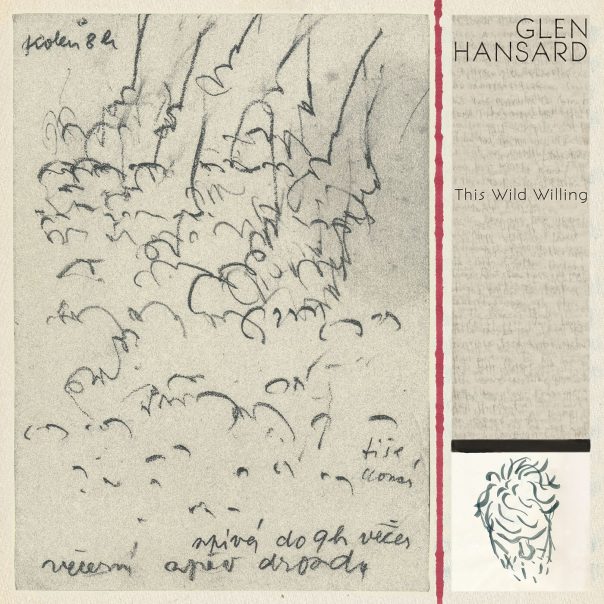 Following 2012's Rhythm and Repose, 2015's Grammy-nominated Didn't He Ramble and 2018's Between Two Shores, Irish singer-songwriter Glen Hansard delves into his mind and emotion on This Wild Willing. Accompanied by expressive classical guitars and orchestral arrangements, Hansard tells vivid stories of love, determination and understanding.
This Wild Willing
Glen Hansard
ANTI-, April 12
Opener "I'll Be You, Be Me" captures a vulnerable declaration of love. Hansard lets his heart out in a whispery tone. "I'll take your truth, your lies, your secrets/ How 'bout you be me, and I'll be you/ I love your strength, your pride, your weakness," he sings, assuring a partner that he will love wholeheartedly through the good times and the bad. Thumping bass, trickling piano notes and dramatic violin play softly behind Hansard and build graciously through the track, leading to a grandiose crescendo both beautiful and chaotic.
Hansard gets more vulnerable and optimistic on "Fool's Game" with a message that it's time to give love a try: "It's a leap of faith/ Lover, that we blindly take/ I'm taking it with you and no other/ No hesitating." He's ready to take risks and hopes the willingness is reciprocated. An ethereal effect on Hansard's voice guides Spanish-style guitar plucking, as piano, violin and horn sections peacefully build off each other. About halfway through the track, a sudden burst of choral harmonies and a whirlwind of orchestration takes over, slowing back down with delicate vocal accompaniment by Aida Shahghasemi.
Determination encompasses "Don't Settle." The concluding line, "And you're not going back where you don't fit," embeds the message of doing what's best for oneself. With a piano guiding Hansard's truthful melody, powerful strings and horn arrangements uplift with a triumphant culmination. It becomes even more grand when Hansard yells out the final verse in emotive abandon.
"Good Life of Song" takes a similar rout, centered on appreciating accomplishments and pursuing opportunity. With demure acoustic strumming and cradling harmonies adorned with sprinkling piano, airy flute and accordion, multiple arrangements blend seamlessly to bring each instrument into focus. It's hard not to appreciate the pure talent, beauty and tranquility of The Wild Willing's longest track.
"Closer Leave a Light" gives heartfelt closure to The Wild Willing. Over warm guitar picking and fiddle, Hansard sings with a tone of contentedness in his life's journey. "You're the one I'll come back to find," he repeats, looking forward to seeing his departed loved ones again. It wraps up the album with a profound feeling of contentment and assurance. The Wild Willing is a beautiful, intimate experience. With heartfelt lyrics and storytelling set to gorgeous orchestral arrangements, Glen Hansard provides a wonderful body of work from a stripped foundation. This album paints striking portraits of convincing emotion through its whirlwind highs and tranquil lows.
Follow writer Carly Van Den Broeke at Twitter.com/carlyrosevdb.