Album Review: Gold Connections offer cathartic commentary on love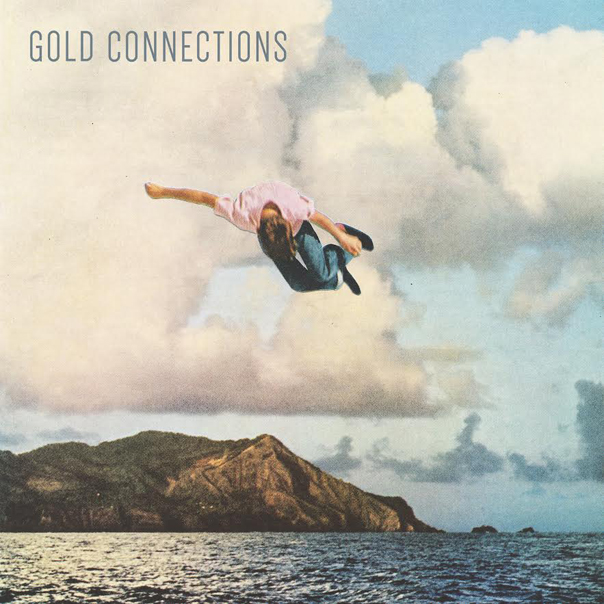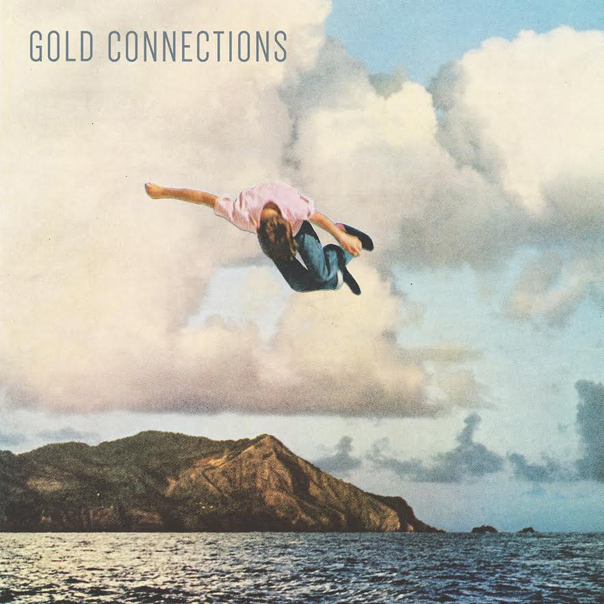 Will Toledo of Car Seat Headrest teamed up with East Coast rock trio Gold Connections to create their debut self-titled EP. Although Toledo played drums, electric guitar and bass, sang back-up and helped master the final product, he won't be with the group moving forward.
Gold Connections
Gold Connections
March 31
Gold Connections released their first single "Icarus" in 2016 and will drop their debut EP Friday. Lyrically the new release describes lead singer Will Marsh's longing for a lost love and shows his anxiety and romantic vulnerability. Gabriel Hunter-Chang and Stephen Axeman provide texture with their rhythm guitar and bass.
The EP was recorded in Williamsburg, Virginia in spring 2014. The EP is certainly a loud breakout with its five tracks showing versatility, talent, love and honesty with grace and elegance. Complementary melodies don't overpower the affectionate lyrics, but still offer heavy rock solos and sounds.
"Faith In Anyone" blends reflective lyrics with talented instrumentals to create an anxiety-filled build-up with aggressive drumming throughout the song. The instruments build for the first 45 seconds, setting the stage for Marsh's introspection, "From the highway to the mall/ From the mall to your house/ When the evening starts the fall/ And your neighbors turn their heads and disappear." He goes on to describe the moment love dies.
This track offers commentary similar to others on the EP that touch on lost love, but with a more melodic backing, and a more cathartic feel. It's almost like this was the pivoting point for Marsh after the loss of someone dear. He speaks to both the youthful invincibility permeating a new relationship and the apathy that comes with its ending, "I know I know/ We will never grow old/ I could never lose faith in anyone/ But there you go."
He goes on to offer a narrative of the breaking point of a relationship, when you no longer care about the outcome and simply want therapeutic relief, a desire to scorch that page from your life's chapter, "We don't have to fight/ In the middle of the parking lot/Burn that ridiculous page and burn it slow."
"New Religion" is a gritty, aggressively strummed and wildly drummed anthem, pulsing with existential questions and astute observations. Soft guitar opens the track before Marsh sings, "Can't sit still and you want to know where you go when you die." Opening a song with such pensive lyrics winds you, like after a long run. You know the next four minutes will tease out deep-seated questions about human existence.
As the second verse starts you feel a lust for pain, as if it's the only sentiment left to feel, vibrating through Marsh's lyrics and the talented instrumentalists playing behind him.
"And you start to say I made a big mistake/ I lost my mind completely babe I threw it away/ I wish I wasn't who I am today," the vulnerability of Marsh's lyrics is complemented by the build coming from the bass and drums. He continues his reflection in the next verse as the singing becomes more desperate, the drums become more frenzied and the strum of the bass gets more aggressive.
The pounding drums and furious strumming pick up going into the fourth verse as Marsh cries out, "Start to say the pain comes in waves/ My love is like my money I just threw it away." Sometimes pain is the only metric for your feelings, it can be the only evidence that you can still feel anything, and Marsh speaks to that with a beautiful, relatable comparison.
The hectic instruments rise to a powerful build as Marsh concludes, "I wish I wasn't where I am/ But you don't get what you want you get for what you pay/ And I am honored, honored to sleep at your feet." The song begins as an aggressive rock track but upon a closer listen, it has more in common with a ballad given its relationship commentary.
Gold Connections is an artfully produced record for this young group, and the future is clearly bright. They bring an authenticity back to rock and roll. The flurry of the melodies mixes elegantly with the contemplative, personal lyrics. The EP is powerful and heartfelt, giving listeners the honesty that is crucial for rock 'n' roll.
Follow columnist Ian Firstenberg at Twitter.com/IanFirstenberg.