REVIEW: Great Lake Swimmers ride The Waves, The Wake into new territory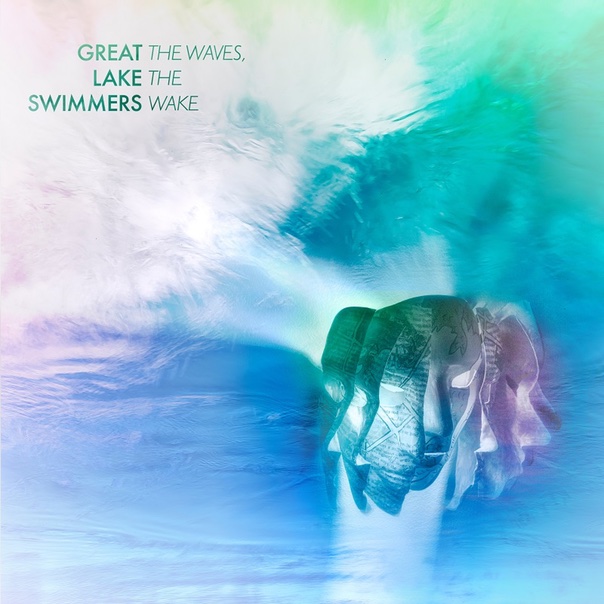 Few Canadian folk rockers have a level of credibility comparable to Toronto's Great Lake Swimmers. Largely the brainchild of lead vocalist and multi-instrumentalist Tony Dekker, the band has spent the past 15 years earning international accolades within indie folk, alt-country and heartland rock circles. Dekker's acoustic guitar has remained the glue for much of his songwriting, a limitation he rails against on forthcoming LP The Waves, The Wake. Great Lake Swimmers subvert expectations with an array of colorful instrumentation, but the band could have benefited from a taking a few more strides outside the box.
The Waves, The Wake
Great Lake Swimmers
Aug. 17
Elegant chamber folk of opening track "The Talking Wind" begins The Waves, The Wake with one of its most brazen stylistic ventures. The single topped one of our installments of Tuesday Tracks last spring for its euphoric atmosphere and spellbinding clarinets and flutes. The lush "Falling Apart," meanwhile, offers ethereal piano modulations and Mary Lattimore's heavenly harp runs. If not for Dekker's voluminous voice, this would sound like a completely different group.
Josh Van Tassel's auxiliary percussion and Drew Jurecka's sweeping string lead on "Root Systems," and are accented by plucky banjo with hints of marimba and the vibraphone within the beautiful mess. Mallet percussion ends up making several appearances throughout the album, notably on "Unmaking The Bed" and "Holding Nothing Back."
Whether it's bouncy staccato in unison with Bret Higgins' upright bass, or magnificently beautiful orchestrations, this instrumentation flourishes thanks to the exquisite acoustics of the 145-year-old church in which the band recorded. Every sound resounds to its fullest potential, filling the building with magnificent auras.
The heartland rock sway of "Side Effects" gains a bigger sound thanks to these added instruments, but this cut and several others call back to Great Lake Swimmers' classic sound. "In A Certain Light" and "Alone But Not Alone" also fall noticeably close to home. The former's jangly banjo is played by Erik Arnesen. The latter's introduction of electric 12-string guitar offers a different timbre than Dekker's acoustic guitar. But both arrangements still have roots in hearty Americana. Great Lake Swimmers' meticulous arrangements and melodic cadences still manifest, but the familiarity lacks the adventurousness of deeper cuts.
The Southern gothic foundation of "Mouth of Flames" is a particularly underwhelming cut, with its shimmering 12-string strains coming off tired instead of atmospheric. The "wet" production value does contribute expansive sonics to its brooding sobriety, but it's hard not to long for a more dynamic approach executed on Dekker's preferred instrument. Even so, the frontman's lyrics provide charming and touching poetry in environments new and old. The trickling string plucks and swelling crescendos of "The Real Work" carry a resolute ode to the ongoing journey of life: "The real work is never done/ It has no beginning/ And shows no result/ No losing not winning."
Dekker's relatable and resonating words provide the perfect foil for his lofty melodies, both of which shine the brightest on the acapella spiritual "Visions of a Different World." Centered around Dekker's longing for transcendent existence, this track's harmonious layers make it a profoundly moving experience. When combined with his instrumental musicality, The Waves, The Wake becomes an experience to behold.
Closing track "The Open Sea" returns to acoustic balladry, and its nearly seven-minute runtime steadily crescendos to cinematic proportions. The church was likely shaken to its core by bombastic freeform drumming, Kevin Kane's massive electric guitar and organ ambience critical mass alongside a drowning vocal chorus. While it does fall short of a complete metamorphosis, The Waves, The Wake is a vibrant display of Dekker and company challenging themselves, even after 15 years.
Follow editor Max Heilman at Twitter.com/madmaxx1995 and Instagram.com/maxlikessound.