Album Review: Greg Graffin's sound evolves on solo record Millport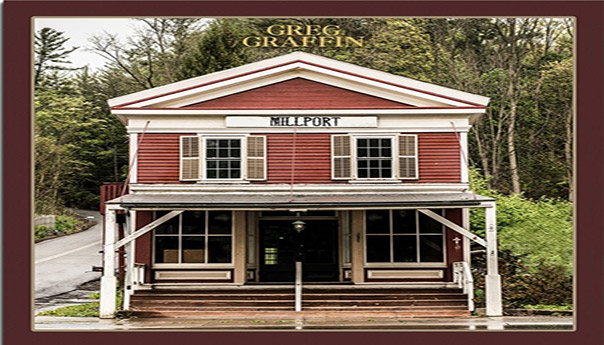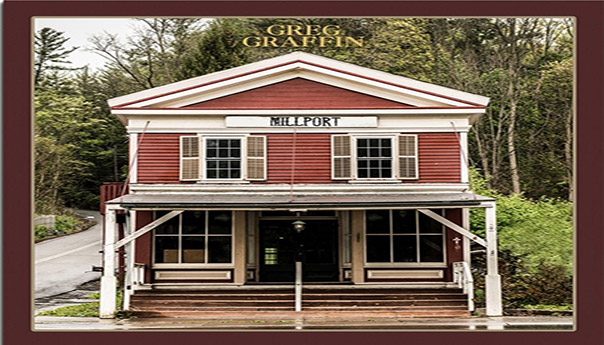 It's been well established that Greg Graffin is not your typical old-school punk rocker, and his third solo release, Millport, described as "Laurel Canyon country-rock," is no exception to his 40-year career of refusing to be pinned down.
Millport
Greg Graffin
March 10
As a founding member of Bad Religion, Graffin's status as punk rock royalty is beyond reproach, but right next to those credentials you might be surprised to find a stack of degrees, including a master's in geology and a doctorate in zoology. So when he's not touring or recording, he fills his time authoring books on evolution and teaching life sciences at UCLA.
With Graffin's history of going his own way, perhaps it shouldn't be surprising that his solo career would take a sharp departure from the political tirades and power chords of his punk rock roots. Previous solo releases American Lesion (1997) and Cold as Clay (2006) have featured melodic vocals about the demise of his marriage, acoustic guitar and centuries-old American folk songs, backed by banjo and harmonica.
Millport was produced by Bad Religion co-founder Brett Gurewitz, with the support of guitarist Jonny 'Two Bags' Wickersham, bassist Brent Harding and drummer David Hidalgo Jr., all members of Social Distortion, known for blurring the line between punk rock and country.
The latest iteration of Graffin has seen him diving headlong into the twang of country, but artifacts from his decades-long punk career are sprinkled throughout. Two traits for which Bad Religion is well-known are heavy use of harmonies and Graffin's intelligent and insightful lyrics, both of which are well-represented on Millport.
On "Time of Need," Graffin delves into a topic of which he's espoused strong criticism in both of his careers: religion. The song's chorus includes the backing of what sounds like a choir, and it begins with the words, "Hey man/ Hey man," which, in their repetition throughout the track, achieve a pseudo-homophonic effect between "hey man" and "amen." The chorus continues, "No religion can help this time of need," and Graffin's vocals are backed primarily by piano. Paired with the choir, the ironic hymnal sound comes through loud and clear.
"Lincoln's Funeral Train" is the heaviest electric guitar cameo on Millport. Yes, the song is about the train that carried the assassinated president to his home in Illinois. Professor Graffin teaches science at UCLA, but here he offers listeners a history lesson. The song has a sorrowful tone as it describes Pennsylvania Railroad Locomotive No. 331's long journey across the country: "331 in the morning sun/ The hearse that journey made/ See that train coming boys/ Rolling down the main/ Draped in black she won't be back/ It's Lincoln's funeral train."
A cursory glance at Graffin's discography, from Bad Religion to his three solo releases, might give the impression of a confusing jumble of genres, but on closer inspection common threads can be found throughout. For a guy who literally teaches Darwinism, it's only natural that he would practice a little evolution in his music, too. Certainly, fans of his previous solo work will find his new direction with Millport to be a logical, and perhaps welcome progression.
Follow reporter Julie Parker at Twitter.com/jpwhatsername.