ALBUM REVIEW: Halestorm gets Vicious on ferocious new LP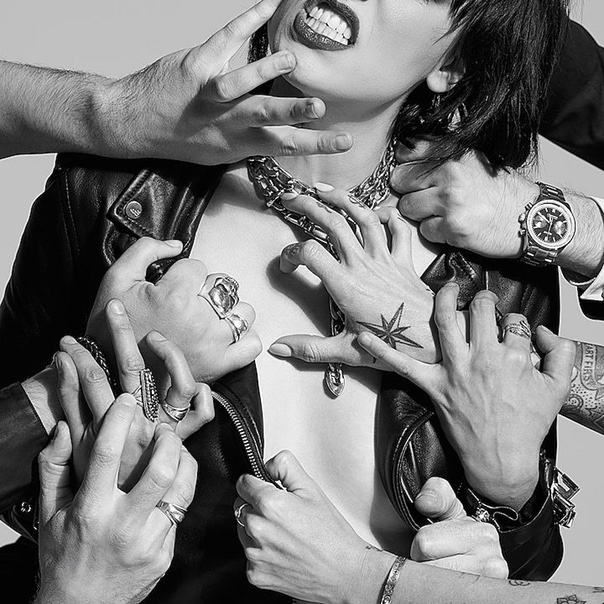 The road wasn't easy for  Pennsylvania Grammy-winning hard rockers Halestorm as they entered the studio to begin writing and recording their fourth studio album. Unhappy with the initial direction of the material, frontwoman Lzzy Hale and co. scrapped everything, regrouped, refocused and returned with a different mindset. The result is Halestorm's boldest and most unpredictable record. Vicious is filled with messages of empowerment, defiance and confidence, while mixing in the tongue-in-cheek swagger of Halestorm's early material.
Vicious
Halestrom
July 27
The album's opener, "Black Vultures," will become one of the signature songs of the band's discography, showcasing Halestorm at its best. Vultures seamlessly jumps between half-time to double-time, beginning with Lzzy Hale singing over sweeping clean guitar as the drums rapidly crescendo into a massive chorus. Hale defiantly roars to her critics, "Black vultures circling the sky/ Pick at the pieces/ Scavengers wait for me to die/ But I'm not defeated."
While "Black Vultures" accumulates the band's past sounds, the following "Skulls" turns into uncharted territory. Hale delivers a rhythmic, near-rap cadence over instrumental shades of Tool and Faith No More, warning about the dangers of conforming to societal norms as an "empty skull."
The first single, "Uncomfortable," is straight-ahead, full-speed rocker that has Halestorm rocking on all cylinders. The song opens with a light-speed riff by guitarist Joe Hottinger and a thundering drumroll by Arejay Hale (Lzzy's brother). Those lead into a soaring chorus. Last year, Hale shaved her head, which drew the typical internet trolls to the surface. The song takes aim at Hale's 'haters,' and shows her enjoyment in making them squirm. Hale doesn't mince her words, proclaiming, "I did it all to rape every single one of your emotions/ And just to make you uncomfortable."
"Buzz" features a healthy dose of roll-the-windows-down rock, while "Do Not Disturb" is a sexy innuendo-soaked jam pulling no punches about a hotel room rendezvous. The next track, "Conflicted," is an acoustic morning-after anthem that serves as an immediate response, building into a blues jam. Hale belts "I'm addicted, contradicted, got my body confused," annunciating every syllable.
The pace slows for the tender, introspective "Heart of Novocaine." The song has Hale delivering her well-worn growl over acoustic guitar strumming, with occasional percussion flourishes and a bass solo. The song is one of Hale's best vocal performances, cutting with a whiskey-drenched realness. Heavy rocker "Painkiller" tells a story about love addiction using opioid metaphors. 
"White Dress," again, tests Halestorm's experimental side, with uptempo percussion and fuzzed-out guitar riffs, leading into the album's instant singalong chorus: "I'm not the girl in the white dress/ I'm not your fairytale princess/ I'm sorry mama that I made you cry/ Someday you'll know the reason why." The syncopated head-bobber title track is bound to have crowds jumping in concert. "What doesn't kill me makes me vicious," Hale sings. The theme sums up the empowering message of the album.
Vicious exudes a newfound confidence in Halestorm, delivering the band's best performances on record.
Follow writer Mike DeWald at Twitter.com/mike_dewald.