ALBUM REVIEW: Helado Negro emotes deeper on 'This Is How You Smile'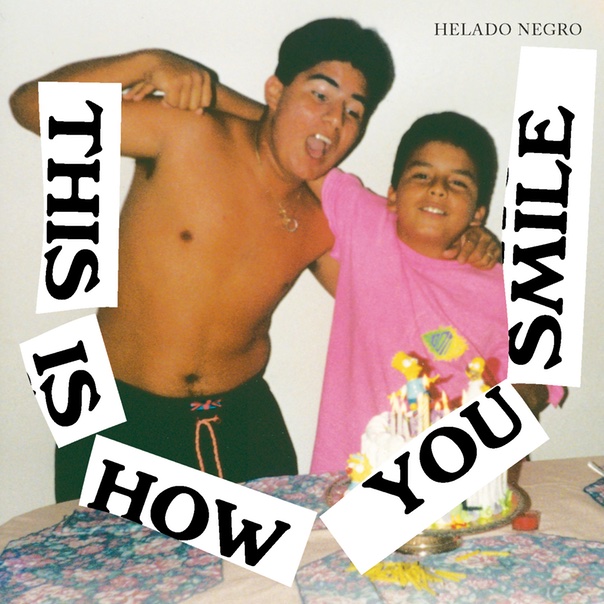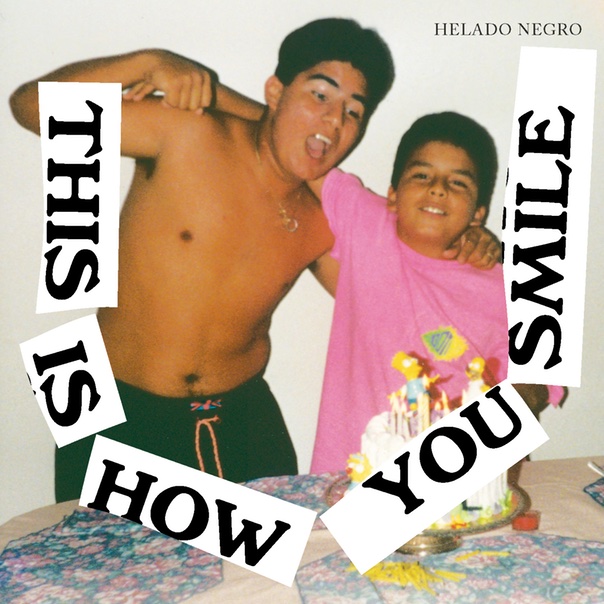 Floridian musician Roberto Carlos Lange has been honing his experimental combination of Latin music and indietronica since 2009 under the name Helado Negro. On his 2016 album, Private Energy, Lange took a more vulnerable approach, pouring his ethereal production and singing into socially conscious introspection. This journey inward breaks new ground on This Is How You Smile. Lange's seventh album offers some of his most beautiful arrangements in an artistic resolution to choose joy in the face of brokenness.
This Is How You Smile
Helado Negro
RVNG Intl., March 8
Faint, yet strong drumming supports droning keys and glimmering vibraphone on opener "Please Won't Please." "And we'll light our lives on fire/ Just to see if anyone will come rescue what's left of me," Lange sings over the pristine sonics. The album's struggle to free the love of humanity from its veil of cynicism comes from Jamaica Kincaid's short story "Girl," about a daughter's struggle to glean compassion from her mother's often-harsh appraisals. Lange's personal journey reflects that search for empathy in an unfriendly world.
Lange's lyrical flow is often akin to a novella, like the melodic monologuing of "Imagining What To Do." "Cause it's cold/ And hard to remember what the sun feels like/ It's OK to cry/ When it feels like it won't ever come back," his comforting voice drifts amid chiming piano and simple acoustic guitar chords. This track cross-pollinates tropical bliss and forlorn beauty through string and steel drums. These soundscapes approach cinematic depth on tracks like "Fantasma Vaga," but the celestial synthetic tapestries remain subdued enough for quiet vocal emoting.
Two interludes and an outro help expand the horizons of This Is How You Smile. "Echo for Camperdown Curio," "November 7" and "My Name Is For My Friends" carve out the album's headspace using field recordings and atmospheric effects. Drizzling notes, processed vocal samples and composite sound collages open the door to Lange's inner world. Their spacious bliss maintains compositional integrity, whether it's alien keyboard manipulations or the lone cello that lands the album in spacious bliss.
As is customary for Helado Negro, this album contains compelling Latin chops. "Pais Nublado" features a flamenco-esque guitar, which fades into oceanic keyboards. Hushed snare drum and dynamic cymbal drive the track through lush backing by a female vocalist. The foundation of continuous acoustic strumming found in "Sabana de Luz" jumps cultural boundaries ordained by including steel drum and romantic vocal melodies.
Lange's propensity for hypnotic groove is spotlighted on "Running" and "Seen My Aura." The former begins with echoing flute before dropping into a fat downtempo R&B backbeat. A warm bass line and regal piano chords give this song a dreamlike atmosphere, in contrast to the suave hip-hop beat of the latter cut. Drawn-out guitar strains fill the space left by the stark rhythms, embellishing Lange's silky vocal melodies. Helado Negro's vibe remains as harmonious as it is groovy, stunning in its humble orchestration.
"Todo Lo Que Me Falta" steals the show as the most beautiful composition on the record. A cadence of staccato organ notes leads to a beautiful, multi-movement musical tapestry. Numerous textures make their way through a composite beat, breaking down language barriers as Lange delivers fervent melodies in his native tongue. More than simply a collection of demure indie pop tunes, This Is How You Smile encompasses a vast sonic palette in pursuit of unbridled expression.
Reverbed electric guitar and pillowy keys gradually inflate to heartbreaking proportions on "Two Lucky," the last full track. The gliding dreamscape provides the perfect pacification for Lange's ode to the loss of innocence: "Just kids with love/ We lasted so long/ We knew nothing 'bout this shit." And yet, Lange manages to feed these tragic reality checks through the album's filter of hope and calm. This Is How You Smile succeeds in blaming life's unfathomable hardships with transcendent musicality.
Follow editor Max Heilman at Twitter.com/madmaxx1995 and Instagram.com/maxlikessound.