REVIEW: Hellyeah pushes through pain to honor Vinnie Paul on 'Welcome Home'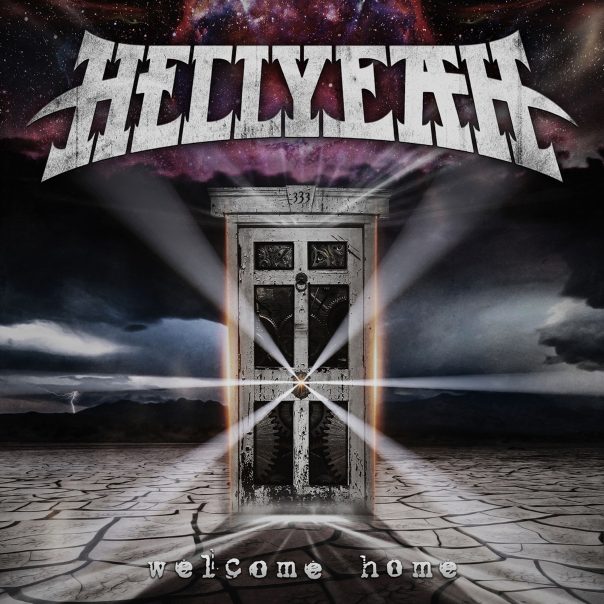 In late 2017, hard rock group Hellyeah was well on its way to on writing and recording what would become sixth album Welcome Home. The band was ahead of schedule on the music end, with drummer Vinnie Paul (Pantera, Damageplan) almost done tracking his nine new drum tracks.
Welcome Home
Hellyeah
Eleven Seven Music, Sept. 27
The band members were pleased with the progress and decided to give vocalist Chad Gray some time to work on his lyrics and melodies, and traveled their separate ways. The following day Paul died. The band regrouped decided to finish the album in the drummer's memory. The resulting album is its most focused, brutal and engaging work.
The album's creation occupies a happy medium between a tribute to Paul's legacy and a celebration.
Any thoughts that Hellyeah might take a more somber, introspective tone are wiped away immediately as the ferocious opening track "333" blasts out of the gate with Paul's powerful drumming driving the song along Gray's raw power scream and dual guitar attack by Tom Maxwell and Christian Brady. Gray flexes his lyrical muscle as well as his formidable aggressive vocals.
Paul's drumming on nine of the album's songs remain in the mix. His talent as a drummer wasn't rooted in technical complexity but in his power, finesse, playing in the pocket and finding the right foundation for the song.
"Oh My God" is a a dynamic thrasher featuring Gray proclaiming, "I made a deal with the devil/ Now the devil's in my blood/I'm the bullet, he's the gun." The song opens with a spoken-word intro building into an intense rocker.
"God" showcases Gray's vocal range and an equally impressive ability to scream, sing aggressively and to dial it back and sing with a blues-influenced melody.
One of the somewhat staggering parts of Hellyeah's trajectory is its longevity. Bands labeled "supergroups" aren't typically expected to have a long shelf life. For Gray in particular, the release of Welcome Home actually passes his prior band Mudvayne in the number of total albums released. The chemistry Hellyeah has built over the past 12 years is entirely evident.
The middle-of-the-road hard rock title track is the only song that was completed  prior to Paul's death. It's not clear whether the lyrics were written posthumously but it sure seems like Gray has Paul on his mind when he passionately sings, "Why is this feeling of loss like a welcome home?"
Hellyeah's development has made the band ever more varied in its range. While all of its members come from heavy backgrounds, there's much more variance than one might expect. "Black Flag Army" has a building, atmospheric and moody intro verse with Gray spitting out a wordy cadence before hitting the heaviness of the chorus. Songs like "I'm the One" feature a straightforward hard instrumental with a call-and-response chorus.
The album gets more experimental as it goes along, with the band exploring new ways to deliver biting songs. "At Wick's End" leans toward a heavy post-grunge sound with a punishing metal bridge.
"I am the candle when you're at your wick," Gray bellows.
"Perfect" kicks off with an upbeat head-bobbing verse before evolving into an infectious four-on-the-floor chorus. "Boy" features one of Gray's best vocal performances. The song sounds like Mudvayne covering Red Hot Chili Peppers with some of his most guttural screams on the album. The most direct tribute to Paul is acoustic ode "Skyy and Water." It's the album's only track to not feature Paul's drumming and as impressive a metal vocalist Gray is, it's exciting to hear him bring it down and sing melodically.
The album closes with a candid recording of Vinnie Paul on "Irreplaceable," a pseudo secret-track featuring Paul utter the simple yet beautiful advice by which to live: "A wonderful time is irreplaceable."
Follow writer Mike DeWald at Twitter.com/mike_dewald.