ALBUM REVIEW: Hookworms refine their noisy psych-rock with Microshift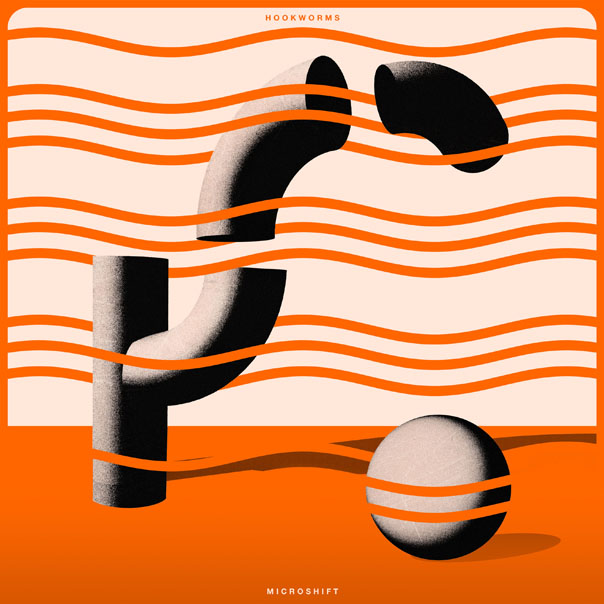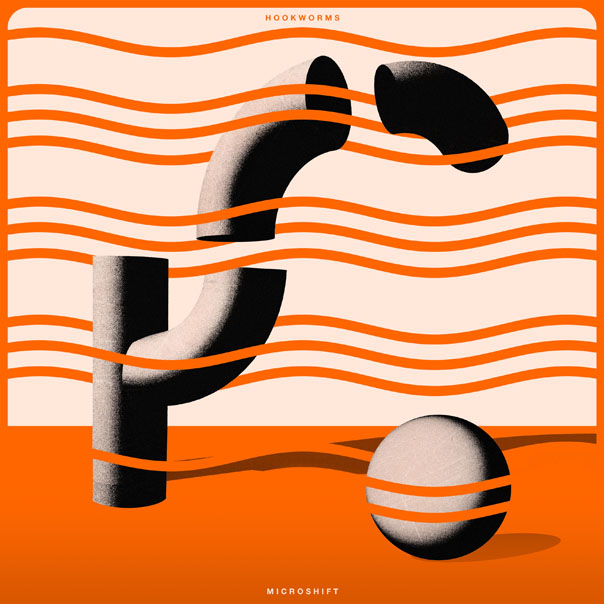 Recreating the excitement of live performances on record can pay off tremendously, but switching focus to the meticulous studio process after the fact can become challenging. English noisy psych-rockers Hookworms, after proving their worth in the former regard with their previous releases, now seek to concentrate on filtering past their brazen exterior in search of more euphonic expression. Microshift comes as a triumphant realization of the five-piece's fine-tuned capabilities and a dauntless reimagining of their instrumental caliber.
Microshift
Hookworms
Feb. 2
With robotic samples sneaking in a pulsing bass drum, "Negative Space" subverts expectations both in its sonic palette and rhythmic structure even before it fully fleshes out as a dream-pop banger. Make no mistake—this is synthetic Hookworms, from percussion to modulations.
Microshift sees guitarists JW and EO leave behind grating guitar noise in favor of heavily processed synth layerings, allowing the experimentally raucous krautrock and the overwhelming volume of shoegaze to translate more in execution than in instrumentation. The song's quirky foundation blooms into astounding walls of shimmering sound. Wearing its newfound electro-pop emphasis on its sleeve, this album loses none of the band's fervency.
"Static Resistance" pays more respect to Hookworms' rock roots. Euphoric and jubilant, this uptempo lesson in celebration utilizes Japandroids-esque power pop and the synth-heavy indie rock akin to New York's Crying. In cuts like this, JN's real drums give punchy, sequenced beats a wonderful human touch, while MJ pushes his vocal range to its limit.
"Boxing Day" also compliments mechanical and real elements, but this time providing the record's harshest passages. Recurring noise blasts, Christopher Duffin's saxophone shrieks and vocoder manipulations punctuate buoyant drones, which culminate in a jarring, hard-cut ending. However, these nods back to a caustic past go hand-in-hand with the band's most pristine output to date.
Far be it from Hookworms to use homemade samples as a gimmick. In fact, "The Soft Season" and "Each Time We Pass" both feature composite additions as atmospheric reinforcement rather than forcing the listener's attention. With the former track's utopian organ lines fortified in this way, what could have been an average pop-rock ballad becomes a cosmic springboard for MJ as he pours his heart out in melodious splendor. His stories of heartbreak and longing carry into the latter track. Its restrained syncopation reaches an arresting aura competing with the likes of Sigur Rós in terms of sheer emotional overdrive. The purely ambient "Reunion" illuminates the band's newfound capacity for textural bliss, yet Microshift reverberates within their previous sonic stamp.
Though they manifest both through synth and guitar—sometimes simultaneously and independently—MB's basslines work with drums to maneuver swelling drones and echoing ideas to and from distinct sections. No matter how overbearing other instruments get in "Ullswater," a tight foundation fixates explosive tonality in a direction for MJ to effectively insert his delightful hooks. The eight-minute "Opener," beginning with a glacial improvised soundscape featuring legendary producer Richard Formby, similarly apprehends its explorative components once low-end staccato cadences in urgent four-on-the-floor. However, MB truly tops himself in the concluding "Shortcomings," carrying the song with his fretboard trotting.
This final cut beautifully summarizes what Hookworms accomplishes with Microshift. Sweeping soundscapes find common ground with intimate songwriting and meticulous production, expanding far beyond the band's original confines. However, their boldness never comes at the expense of its consolidating concept. "Hold out. It will come. I'm sorry it's always been there," are MJ's sonorous parting words, which impart empathy and understanding instead of frivolous self-help mantra. Indeed, these musical and tonal shifts translate as the endeavor of thoughtful musicians expounding upon their statement, making Microshift not only an extremely important record for Hookworms but a testament to how a band can take a chance and win through musical resolve.
Follow writer Max Heilman at Twitter.com/madmaxx1995.