ALBUM REVIEW: Hootie & the Blowfish bring the love on 'Imperfect Circle'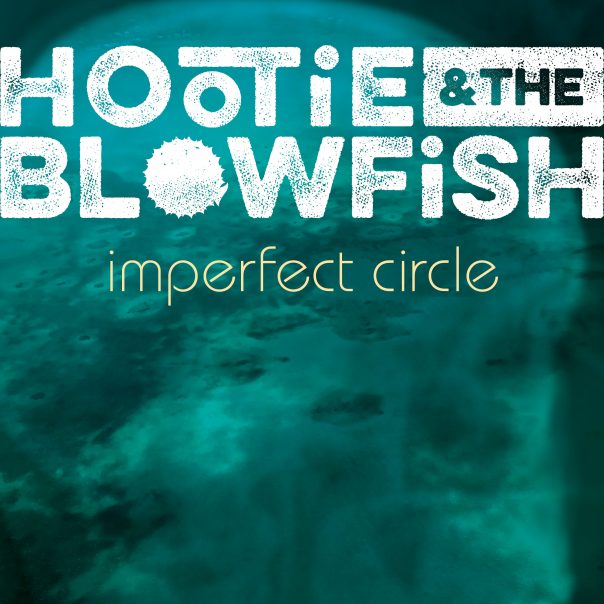 If you were around in the mid-'90s and listened to the radio at all, then you know who Hootie & the Blowfish are. Cracked Rear View earned these four friends from South Carolina much attention in 1994 with an engaging mix of roots rock groove and timeless lyrics. But even the best of bands—just like the best of friends—sometimes feel the need to take a break. That's just what Hootie & the Blowfish did for 15 years.
Imperfect Circle
Hootie & the Blowfish
Capitol Records Nashville, Nov. 1
Now that the band has come back together after so many years, the burning question remains whether its synergy survived the hiatus. Luckily for preppy '90s kids everywhere, Hootie & the Blowfish haven't missed a beat. Their new album, Imperfect Circle, sports much of the charm they had during their prime.
Opener "New Year's Day" sets the tone for the whole album, which has guitarist-vocalist Darius Rucker feeling bulletproof to "Forget about our worries/ That was yesterday," but urging everyone else to feel the same. With crunchy guitar riffs and Rucker's dynamic vocals as a guide, Hootie & the Blowfish throw caution to the wind and let love be the safety net.
The transcendent power of love becomes a central theme of Imperfect Circle. The gentle balladry of "Miss California" is as much about a place as a singular person, with lyrics painting a sun-drenched picture of a distinctively West Coast romance. Meanwhile, country music legends Jim Beavers and Chris Stapleton actually wrote "Hold On." The song's soulful organ strains meet a healthy dose of Southern rock as Rucker urges listeners to "Keep reaching up with open arms." Even as hard times continue to weigh down on him, he strives for a little tenderness.
Hootie & The Blowfish still know how to pluck at the heartstrings as well as they did on songs like "Let Her Cry" and "Drowning." The straightforward love song "Not Tonight" is perfect for any night with a woman who doesn't mind if it's "French champagne or a box of wine." The swaying horn lines of "Turn It Up" use the vibe of a New Orleans second line parade to a similar effect, bridging gaps with an infectious jam.
Some of the strongest moments on Imperfect Circle come when Hootie & the Blowfish get more introspective. The band turns its talent toward what satisfies the soul at a deeper level. With guitars providing a steady heartbeat, "Half A Day Ahead" becomes an ode to shared moments, remembering "The reflected skyline, everlasting old and wise." The song brims with gratitude and wonder at life unfolding, which shines through in Rucker's passionate vocal performance.
Those shifting tides of life find their resting place on closing track "Change." This song grapples with the inevitability of change, settling into the realization that no one can "stop the pages as they begin to turn." The song's narrative remains bittersweet, but its powerful, hard-rocking instrumentation maintains a sense of acceptance and of peace.
With that final cut, Imperfect Circle fittingly wraps its theme of love as a rollercoaster of emotions projected outward and processed inward. Hootie & the Blowfish acknowledge the peaks and valleys of life with an air of hope. The band may go on another indefinite hiatus after this solid return, but these songs speak to its continued resolve to smoothen the ride with solid riffs and heartfelt songwriting.
Follow reporter Mary Hughes at Twitter.com/spheeris1.