ALBUM REVIEW: Houndmouth leaves Sedona behind onGolden Age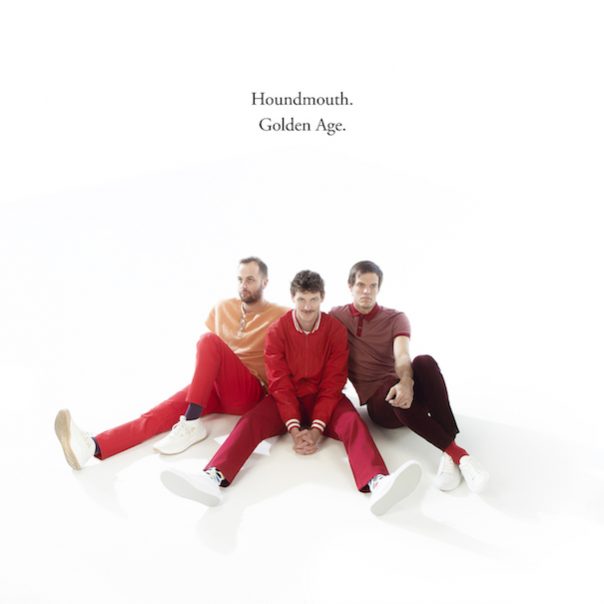 Following the success of second LP Little Neon Limelight in 2015 and the departure of keyboardist Kate Toupin, Houndmouth forges a fresh direction with its newest release. Golden Age departs from its roots in Americana and blues-tinged pop and experiments with more digital sonics. Houndmouth's usual command of the guitar acquires layers of synths, creating an album that befits the current "golden age" of media.
Golden Age
Houndmouth
Aug. 3
The record opens with danceable "This Party" and immediately exhibits the electronica woven into the rest of its runtime. Synths remain at the forefront of "This Party" and the song boasts catchy '80s beats and upbeat electric guitar. Tracks like "Strange Love" and "Coast To Coast" piggyback on this approach, showing that Houndmouth can incorporate keyboards into its established alternative sound in addition to pushing it in new directions.
Golden Age gives listeners a taste of the earworm sounds that hooked them on the radio, adding new filters along the way. The mid-tempo drumming, gravelly vocals and quivering synths of the title track, as well as the simplistic Afro-pop strumming on "Waiting for the Night," are a testament to Houndmouth's easily digestible and enjoyable nature. With the up-tempo drumming, upbeat guitar and the occasional solo, Golden Age features a number of tracks that are a perfect introduction for fans of alternative music.
The album's standout track, interestingly enough, doesn't quite fit neatly into the album's stylistic framework. Acoustic guitars, violin and impassioned vocals provide the basis of "Modern Love," a beautifully simple story about the state of love in the modern world of technology and vulnerability. "You think she doesn't, but she does," Matt Myers sings throughout the track as the sonics blend with the vocals to construct a melancholy love dedication to the ones that got away.
Houndmouth keeps one foot in rock and the other in synthetic rave fodder on Golden Age. Perhaps the absence of Toupin is what led to the new pop-infused sounds on the new record, or perhaps the course correction away from folky Americana was already in the works. But at this point, Myers and co. can pivot to either direction.
Follow writer Piper Westrom at Twitter.com/plwestrom.