ALBUM REVIEW: Hozier narrowly avoids sophomore slump on 'Wasteland, Baby!'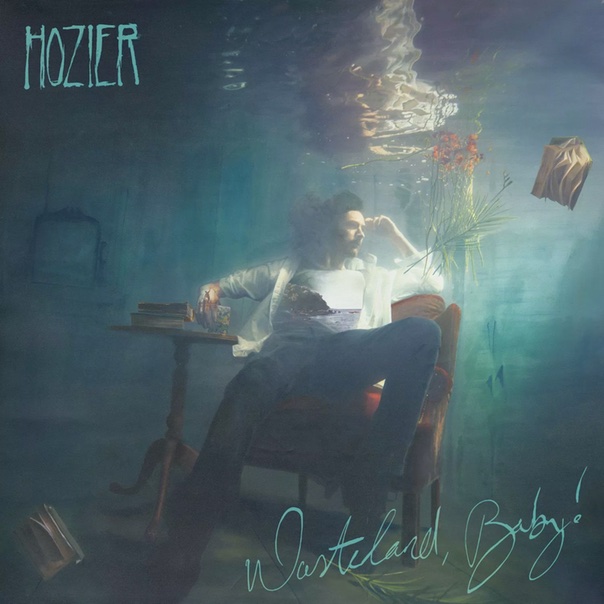 Since releasing his 2014 self-titled debut as Hozier, Irish singer-songwriter Andrew Hozier-Byrne has only released a live EP and a single for the 2016 movie The Legend of Tarzan. It's high time for a second full-length album. Enter Wasteland, Baby! This second outing is, perhaps, half of a solid album. Many of these songs recall the debut's bluesy folk vibes and inventive lyricism. Others, however, are stifled by a lack of instrumental variation from track to track.
Wasteland, Baby!
Hozier
Rubyworks Ltd., March 1
Wasteland, Baby! puts its best foot forward with "Nina Cried Power," featuring the inimitable and ageless voice of gospel singer Mavis Staples. On first listen, little else on the album matches the excitement of that track's propelling urgency and backing gospel vocals. But with a few more spins, other songs begin to unfurl their charms.
"No Plan" and "Nobody" are two such tracks, sharing a mellow, sexy groove. These compelling beats don't work as well as they would if they weren't placed back-to-back, which ends up spotlighting their indistinct execution. Unfortunately, the plain sonics of these songs hinders their ability to stand out. In this way, Hozier's more stripped-down approach becomes a double-edged sword. As much as the listener may enjoy his raw acoustic-guitar-oriented approach, his self-imposed limitations inevitably cause his work to blur together over the course of a full-length album.
Still, the approach works well for what it is, driven by Hozier's earthy vocal timbre. "To Noise Making (Sing)" is the lone major stumble. Here, the gospel-style backing vocals fail to mesh with the syncopated chorus rhythms. Thankfully, the two ballads that follow get things back on track. "As It Was" is deliciously ominous with its minor key progression, Hozier's use of his lower range and the delicate guitar trills and clattering percussion on "Shrike" evokes the prettiest moments of his debut. The two tracks are a welcome shift in the album's mood, keeping the listener's mind from wandering. This latter cut features some of the more memorable lyrics on the record. "I couldn't whisper when you needed it shouted," he sings, speaking to souls harboring romantic regret.
The album dips into that tendency for reductive instrumentation once more with the simple folk of "Talk Refined" and "Be," but the final four songs give the album a satisfying ending. "Dinner & Diatribes" particularly stands out. Its driving bass drum stomp will surely become a great crowd-pleasing addition to his live set. It's a welcome burst of energy. The title track lands the album with gentle acoustic guitar and hushed vocals carrying lyrics likening the glorious tumult of falling in love to "all the fear and the fire at the end of the world."
There's enough to love on Wasteland, Baby! to overshadow the duller moments, though fans of bolder composing might yearn for more adventurous arrangements. Hozier is undeniably talented, with an ear for and a knack for vivid wordplay—giving him the perfect springboard to launch him into more experimental territory on subsequent efforts.
Follow Alicia Kamenick at Twitter.com/corianderstem.