ALBUM REVIEW: Human Impact destroys eardrums with debut LP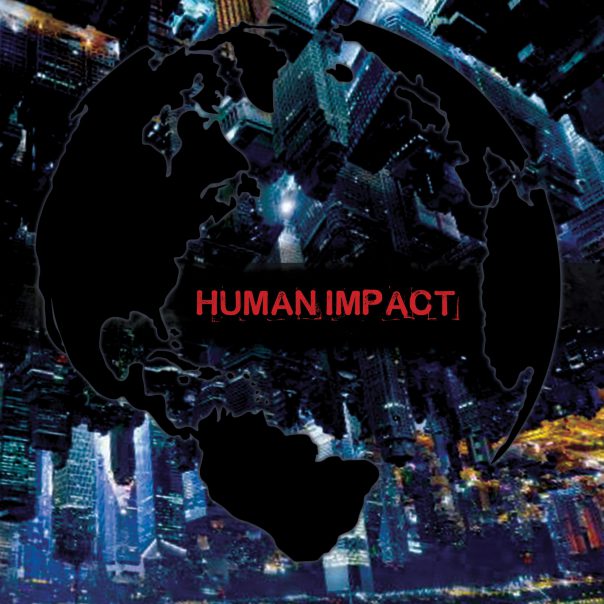 Like any supergroup, it's impossible to mention Human Impact without also mentioning its members' credentials. With Unsane's Chris Spencer on vocals and guitar, Chris Pravdica of Xiu Xiu and Swans on bass, Jim Coleman of Cop Shoot Cop handling electronics and Phil Puleo of Swans and Cop Shoot Cop on drums, the band has no problem nodding to its associated acts with its debut album. In that sense, these 10 songs are exactly what you'd expect of this meeting of minds. While unsurprising, the results remain difficult to criticize in terms of grating, catchy viscera.
Human Impact
Human Impact
Ipecac Recordings, March 13
The most immediately gratifying element of this album is how pronounced every instrument is. Those who found Human Impact because of one specific member won't have any trouble making out what he contributes here. The lurking beat, evolving bass line and slow-burning noisescapes on "November" lay the perfect foundation for Spencer's animalistic vocals. "We don't survive/ Watch the traffic flow/ Sweat burns my eyes/ Can't lose empathy," he sings, setting a tone of isolation and dehumanization in the midst of robotic conformity.
The eerie vibes carry over onto "E605," driving by concussive drumming and brooding guitar strains as Spencer traverses an impressive range of unfiltered anger. The looming crescendos call recent Swans albums to mind, but the violent rhythm is more reminiscent of the sadistic underbelly of post-hardcore. A track like "Protester" finds the perfect foil for the insane rhythm section with Coleman's spooky synth line and Spencer maintaining the frenetic vocal energy associated with Unsane's legacy. Every member clearly had a hand in the arrangements, making Human Impact easy to appreciate as genuine expression rather than indulgent collaboration.
Spencer's hefty baritone and overwrought higher range accentuate the blasting dynamic changes of "Portrait." The chord progressions are actually surprisingly comprehensible considering the musicians' reputation. The six-minute runtime leaves plenty of room for hypnotic repetition, as rock-centered riffs make their way through the murk. It's what gives the monolithic development of "Cause" enough infectious ideas to keep you engaged as the tension slowly reaches its brain-scalding boiling point. Whether it's discordant synths or muscular guitar chords, the band remains as mosh-able as it is outlandish.
The simplistic piano motif of "Respirator" lets the syncopated beat take center stage before ominous drones creep over the horizon. Spencer augments the song's quasi-gothic feel with a mixture of brooding and desperation. "What's it going to be?/ We got lost in the haze/ No need to compete/ We won't all get our way," he wails during the song's massive conclusion. This continuous raising of the stakes reaches on almost-orchestral effect on "Consequences," with what sounds like low strings punctuating dissonant riffage, pummeling percussion and non-sequitur collapses into amoebic improvisation.
Even the 47-seconds-long ambient interlude "Relax" has its place, giving you a moment to recollect before "Unstable" and "This Dead Sea" kick you twice more in the teeth. The former feels like Fugazi in the midst of a bad trip, electrifying beats and bass lines become buried in layer after layer of disconcerting sound collages. Through it all, Spencer still reels back into a catchy vocal melody.
The latter ends the record at its heaviest, with caustic crescendos springing from a foundation of bone-crunching low end. The members fire on all cylinders, providing a truly hellish dose of noisecore debauchery. The growling bass, atonal guitar and disembodied vocals find a masochistic relationship with ballistic drum hits. It's almost too easy to enjoy, considering the isane delivery.
This debut checks every box one would expect from this collaboration, save that of a truly original sound. Swans, Xiu Xiu, Unsane and Cop Shoot Cop all have their own niche in experimental rock, from which Human Impact borrows for an undeniably hard-hitting noise rock album. Those who know about this project know its roots, and will surely enjoy the grinding chaos as much as the unorthodox melodicism, unwavering beats and addictive riffs.
Follow Max Heilman at Twitter.com/madmaxx1995 and Instagram.com/maxlikessound.