ALBUM REVIEW: Illy looks back to 'The Space Between' his life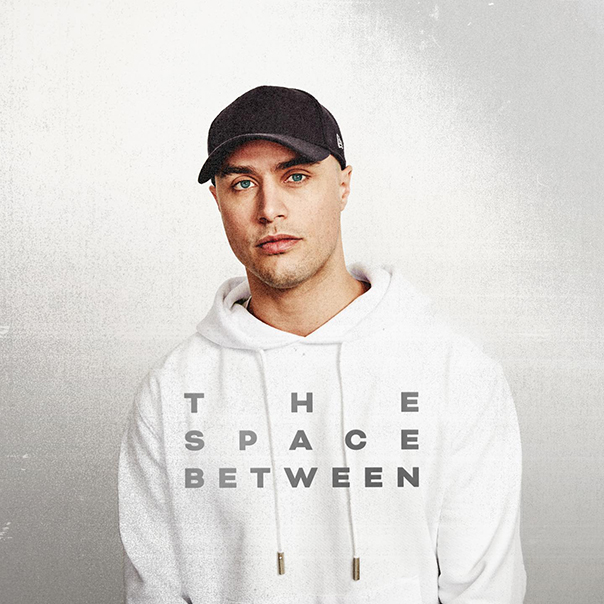 Introspection continues to be the name of the game on The Space Between, the newest album by Melbourne rapper Illy, which took him three years to make, not including a pandemic delay.
The Space Between
Illy
Sony Music Australia, Jan. 15
7/10
Illy has described the theme of the album as focusing on change; in particular how change is informed by the journey of life in contrast to the fragmented perception (specific moments) through which some view life. While that's never overtly brought up, the album maintains a quality listening experience with some reasonably substantial ideas.
The production is incredibly polished, with an array of arrangements apparently influenced by contemporary dance music trends of acts like The Chainsmokers or Diplo. That's particularly noticeable on the front half of the album, but it's nothing to complain about as they are pleasantly balanced for either casual listeners or for a night out at the club.
On tracks like "Wave," "Last Laugh" and the title track, Illy focuses on his musical rise—emphasizing his work ethic and dedication to realizing his full potential by never holding anything back. "Loose Ends" and "Codes" both deliver an upbeat quality with a slightly melancholic undertone, be it through the former's implication of nostalgia for a short-lived romance or the latter's live-fast-die-young veneer. "Codes" carries a motif of video game culture that doesn't seem to fit with the things Illy raps about but benefits from some really pleasant flow patterns that are fun to listen to alongside his rap-singing delivery.
The album shines as Illy opens up more clearly on his struggles with mental health and his desire to help others who are struggling. "I Myself & Me" is about the artist struggling with the onslaught of negative thoughts going through his mind, informing his perception of the world he inhabits while picking away at his self-esteem. In one particularly exceptional line, Illy highlights how it even stunts and informs his creative process: "If you don't want every third word as a curse/ Tell me what part of 'do not disturb' you ain't heard, huh?/ The problem with brainstorms, when it rains it pours." "Lean On Me," sees him speaking to his loved ones, offering them emotional support as they, too, struggle with the same things.
Illy also seems to take a page out of Kid Cudi's book, further probing other personal tribulations like the passing of his grandmother on "Lonely," featuring Guy Sebastian. The somber nature of the track and the lyrics feel oddly timely, as Illy weighs on the impact of "the previous year" though likely not referencing 2020. He also goes on to explore his tendency to resort to easy relief in drugs and alcohol on "Best Mistakes" and "Race to the Bottom," the latter of which takes production samples that feel heavily inspired by Kid Cudi's Man on the Moon trilogy.
Illy shows a greater capacity to deliver a more cohesive concept album with The Space Between, which holds up as a confident self-analyzation.
Follow editor Tim Hoffman at Twitter.com/hipsterp0tamus.