REVIEW: Injury Reserve owns its mourning on 'By the Time I Get to Phoenix'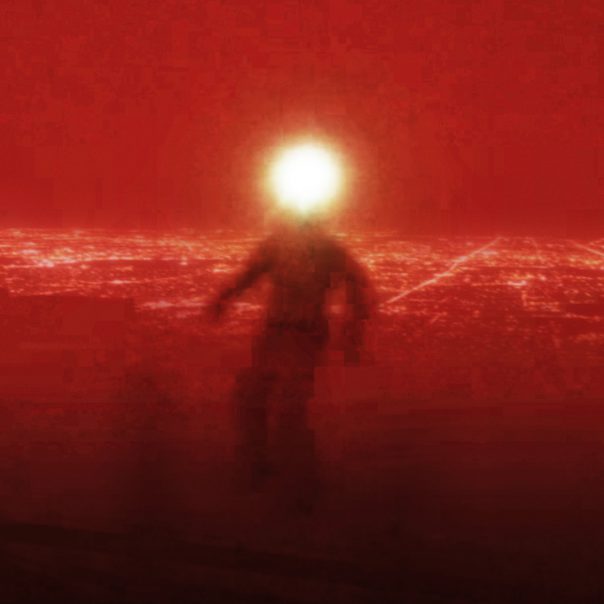 The second album from Injury Reserve emphasizes the impact last year had on the hip-hop group. But it wasn't just the pandemic or societal unrest. Injury Reserve's Steppa J Groggs (whose real name was Jordan Alexander Groggs) died unexpectedly in June 2020. The remaining members, MC Ritchie With a T and  producer Parker Corey, struggled with the loss. At the same time, they already had the majority of an album done, with Groggs' contributions.
By the Time I Get to Phoenix
Injury Reserve
Self-released, Sept. 15
7/10
In one of their last conversations with Groggs, he had expressed his desire to name the album By the Time I Get to Phoenix, not just a a nod to their home of Phoenix but also for the Isaac Hayes rendition of the Jimmy Webb classic, which the group had played during an impromptu DJ session the previous year. The remaining members decided to proceed as a duo and the chaotic vibes of 2020 translated into the abrasive and intense presentation on the album.
By the Time I Get to Phoenix opens with "Outside" with a low humming bass and frantic backing distortion. We hear a man ranting to himself and imagining an argument he's in. It grows with intensity as Ritchie With a T jumps in with a staccato and aggressive verse that revels in the ferocity of the moment. The six-minute track gradually takes on pulsating, club-like beat as heavy breathing washes in and out.
The next song, "Superman That," kicks off with the snapping clicks of drumsticks hitting each other as zapping synths and choppy electric guitar samples clash against each other in a chaotic exchange. Ritchie takes the lead on this song and has a deeply somber and hopeless outlook as he croons over the instrumental.
"SS San Francisco," featuring Zelooperz, delivers what could easily be the perfect anthem for the city. A deep bass line and light electric guitar strikes evoke a garage band quality to the whole track. It's further enhanced by garbled vocals that sound like echoing screams proceed through a can. It's fantastic. "Footwork in a Forest Fire" delivers panicked verses from Ritchie and Groggs, as they evoke the feeling of fleeing a wildfire, totally helpless in the face of environmental disaster. The rattling, freeform drumming dominates the track, inducing a trancelike state as you are taken into the disaster. It's like a vision from a horror film.
In maintaining the political influence of the time in which it was conceived, "Ground Zero" explicitly references the pandemic, with calls to "Mask up like a super hero" from Ritchie. "Smoke Don't Clear" comes across as more ambiguous with its commentary. Whether about the climate crisis or violence from civil unrest, the rhythmic delivery informs listeners to keep smoke from getting into the house. The riveting, electronic synth melody is distorted to an overwhelming degree, like something one would expect from a Death Grips or Ho99o9 album.
"Top Picks For You" plays with ambient synths, drenched in reverb, as Ritchie raps about his relationship to an abstract algorithm. The creepy, romantic undertones are reminiscent of that one "Twilight Zone" episode where the computer becomes jealous of a scientist's girlfriend after developing feelings for him. It's a strong critique of how many social media and other online services actively track our behaviors both on- and offline to find a better way of marketing to us. "Wild Wild West" expands upon the group's critique of technology. This time it's about the unruly nature of the internet itself and how it spills over into the real world.
Closer "Bye Storm," deviates from the rest of the album's sonic qualities, providing a more vibrant and uplifting melody with layered reverberated guitar and bass playing. Playing on the cliche of "when it rains, it pours," it brings an ambiguity of whether it's about how peoples' troubles are as fleeting as time itself. By the Time I Get to Phoenix is birthed entirely by turmoil and tragedy and owns it. Injury Reserve are licking their wounds but not slowing down.
Follow editor Tim Hoffman at Twitter.com/hipsterp0tamus.