ALBUM REVIEW: Jacob Banks refined and recontextualized on 'Village'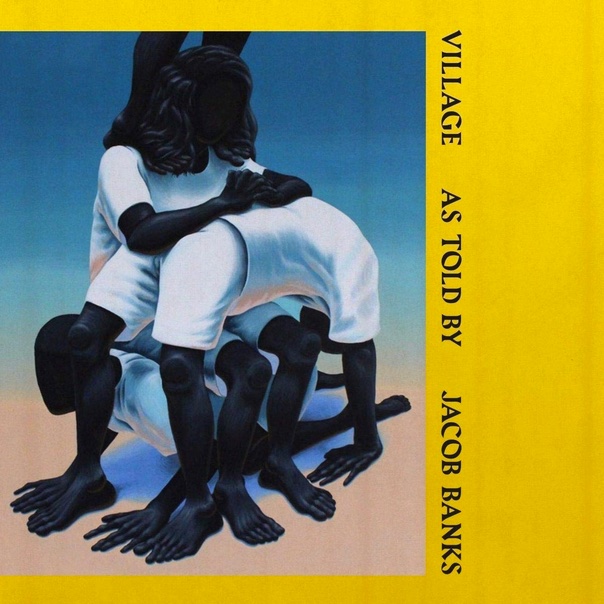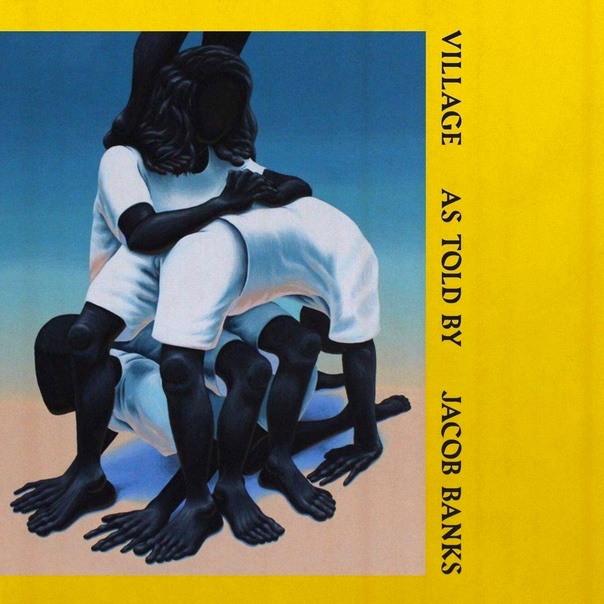 Nigerian-born, Birmingham, England-raised soul singer Jacob Banks has been enriching the R&B, soul and hip-hop landscape for the better part of a few years. With a powerful baritone delivery  that borders on operatic (not unlike fellow U.K. vocalist Rag'n'Bone Man), Banks' music is as gripping as it is dense. On his debut full-length album, Village, Jacob Banks ventures outside his comfort zone, showcasing his talents in ways he never has before.
Village
Jacob Banks
Interscope Records, Nov. 2
The album begins with "Chainsmoking," a dramatic vocal feature spotlighting the best of Banks' range. The gritty blues verse has its foundation in a chain-gang lyrical pattern, which sets the mood for the passion dominantly displayed throughout Village. A powerful beat underscores the song's arrangement, giving it a vibe similar to Kaleo's "Way Down We Go." Dubstep-like production enters about 30 seconds in, crossing Banks' timbre into uncharted territory.
The next song, "Love Ain't Enough," maintains Banks' impressive range, but leaves more to be desired instrumentally. The first two minutes of the piece feel almost rushed, as the introductory keys pound vigorously to the point of conflicting with the rest of the soundscape.
Two minutes into the song, the keyboard unexpectedly morphs the song into reggae. Distinguished by unmistakable elongated keystrokes, and underscored with a distorted Jamaican dialect, the seemingly improvised embellishments are not unwelcome. The song resolves without reverting back to it's original sonics or offering any explanation for the sudden shift.
"Kumbaya" is the album's first duet, and one of its standout songs. Accompanied by German-American singer Bibi Bourelly, the Banks' smooth and warming ambience prevails all the way through. It opens with a repetitive acoustic guitar, which anchors the gentle verses by Bourelly and Banks.
The chorus of "Kumbaya" ("both leavening in pieces, pieces/ Half your heart gon' stay with me") presents a rapturous harmonization by the two singers. Halfway between a love ballad and a campfire song, this cut delivers a message of love and unity through its calm, digestible manner. It more than earns its four-minute runtime thanks to catchy lyrics that walk a fine line between repetitive and too repetitive.
Another endearing anthem, "Keeps Me Going," picks up the mood halfway through Village. Maracas and a xylophone give it a rootsy and primitive feel, punctuating its unmistakably uplifting feeling. "It's only you that keeps me going," Banks repeats over and over with signature passion.
Close to the two-minute mark, the instruments abruptly halt to make way for a climactic monologue: "Whatever that we may become, when memory betrays the young/ Still I will always be yours" Banks pronounces, leaving no ambiguity to the song's personal and romantic significance. The instruments that gradually reappear and resolve the song with a familiar verse.
The album's last song, "Peace of Mind," delivers what it promises. The song begins with a placid piano that one would expect to hear at a cocktail party. Banks' vocals complement the melody, leading Village to a classical and refined conclusion.
About two and a half minutes in, an acoustic guitar takes the piano's place, and Banks' voice takes on a distorted affect, as if recorded from across the room. The DIY vibe is representative of Jacob Banks' transformation through this album, as well as the risks he takes. This should leave fans to wonder what he could possibly do to up the ante after this superb debut.
Follow writer Nick Gumas at Twitter.com/NickGGumas.