REVIEW: Jahari Massamba Unit makes order out of chaos on 'Pardon My French'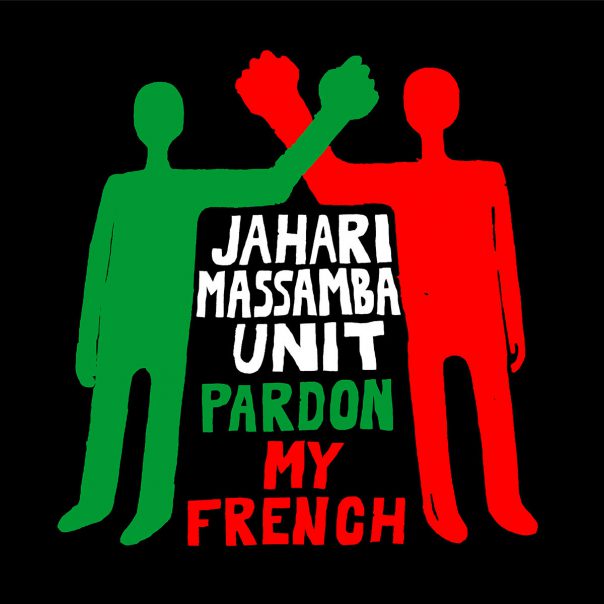 Jazz, as the cornerstone of practically all modern American music, doesn't always get critical acknowledgment—particularly in an era where people are increasingly listening to eclectic and peculiar genres like folktronica or vaporwave. Hip-hop producer legends Madlib and Karriem Riggins, who teamed up once again as Jahari Massamba Unit on Pardon My French, seem to go out of their way to make the connection.
Pardon My French
Jahari Massamba Unit
Madlib Invazion, Nov. 27
8/10
Pardon My French is a fitting title considering the name of the songs are all French, perhaps as a way to subvert the expectations of those who may not recognize the unsavory and crass humor to be found there. In maintaining this overall connection to French culture, locations and wines are also duly referenced in each title. These clashing aesthetics of sophistication and coarseness reflect the DNA of the album. Each song lays the foundation of organized chaos that has always been fundamental to free-form jazz.
Opener "Je Prendrai Le Romanée-Conti (Putian De Leroy)" starts with a subdued upright bass and some soft electro-synth distortion. Clashing strings, cymbals, horns and saxophone lend to a soothing yet complex introduction. The following track, "Les Jardins Esméraldins (Pour Caillard)," maintains a similar approach with a subdued bass, piano and flute-driven piece that rises in and falls out.
With "Un Bordeaux Pré-Phylloxéra (Pour Le Riche Enculé)," its safe to say we aren't in Kansas anymore, as the piano chords paired with increasingly warped string harmonies and frantic cymbal hits make for a captivating track. "Deux Fakes Jayers (Aussi Pour Le Riche Enculé)" lays on a thick bass melody as light organs come into play. A brief sampling of birds chirping and spoken-word piece close out the track.
Throughout the album, a few tracks take a more conventional songwriting structure, almost as if they were designed with the intent for sampling in future hip-hop. The bass and snares on "Riesling Pour Robert," and the shimmering synths on "Etude Montrachet" are compelling examples of this. "Trou Du Cul (Ode Au Sommelier Arrogant)," with its zapping synths, rapid-fire snares and sparse and muted wind instruments are evocative of the Dust Brothers' work.
The monster of a song that is "Du Morgon Au Moulin-À-Vent (Pour Duke)," at a lengthy nine minutes, comes to embody the thematic ideas of the album's concept most clearly. In the song's first half, there is a sluggishness and intentional dis-coordination as sounds of a bubbling brook back pinging xylophone tones and muffled piano chimes come in alongside a prominent kick drum.
About halfway through, there's a stark shift to a more tightly focused and uptempo transition. Snapping snares pick up the pace, followed by organ, playful trumpets and another brief spoken-word piece. Considering the song's title referencing going from one wine to another, perhaps this is meant to reflect going from a heavy and mouthy feel of one, to a light and crisp alternative.
Overall, Pardon My French is a complex, free-form nu-jazz album that is certain to appeal to an array of sensibilities. Perhaps this will lead to a wave of instrumentally focused music that presents broader conceptual structures that one could more easily pick up on your typical rock-opera album.
Follow editor Tim Hoffman at Twitter.com/hipsterp0tamus.